The primary mental health care program of Jamaica has critiqued and taken leaps toward decolonizing Global Mental Health (GMH) care in the service of attempting to address the impact that centuries of European racism and colonialism have had on the descendants of enslaved African peoples.
Significant changes made to the system include the downsizing and deconstruction of colonial mental institutions, implementation of community mental health services, treating acute psychosis in open medical wards in general hospitals, and developing a diversion program for those struggling with mental health issues involved with the legal system. These improvements have led to several positive developments, including an uncovering of social psychopathology attributed to 500 years of oppression, racism, and colonization, which in turn has resulted in the development of primary prevention therapeutic programs.
"The soul murder of abuse and deprivation, linked to the history of slavery and colonialism, is the origin of the conflict and stress, tension, anger, anxiety, sadness, and despair that characterize the postcolonial experience. My experience as a third-generation African Caribbean psychiatrist has given me insight into this intergenerational process and led to the conviction that we all have to own our madness," writes Frederick W. Hickling, Executive Director of the Caribbean Institute of Mental Health and Substance Abuse (CARIMENSA) at the University of West Indies.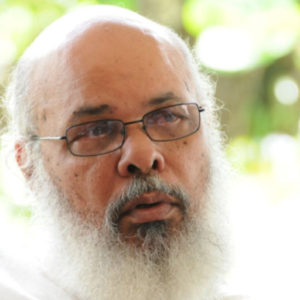 European colonization and slavery in the Caribbean influenced mental health treatment in the region. Traditional, Indigenous methods of communal care were thrown out and replaced with cruel and dehumanizing European approaches to mental health care, which included, and continue to include, tactics such as involuntary commitment and detention of those diagnosed with acute psychiatric issues. Hickling recounts the history of British colonial imposition of institutionalized care in the Caribbean, and reflects how, from the perspective of descendants of African slaves, the institutionalization of the mentally ill is merely an "extension of slavery."
In the early 20th century, the tides began to shift as black psychiatrists trained in North America and the United Kingdom began replacing white colonial administrators, and introduced treatment approaches such as social work, psychotropic medications, and outpatient care. Following Jamaican Independence in 1962, the Jamaican Government began the process of deinstitutionalizing the only asylum in the nation, Bellevue Mental Hospital.
The Jamaican Government created the National Mental Health Program in 1964, and a psychiatry training program was developed in 1965. The influx of mental health practitioners as a result of this program paved the way for new and innovative postcolonial approaches to understanding and addressing Caribbean mental health. Hickling writes:
"The mental health challenge for descendants of African people enslaved in Jamaica in this time has been to negate the psychology of 500 years of racism and colonial oppression, and to create psychosocial decolonization for GMH, which has involved several key steps. . ."
Hickling begins by pointing to the deinstitutionalization of the Bellevue Mental Hospital as the first step. The hospital has been downsized significantly over 50 years, with a population reduction of 87% between 1960 and 2015. The plan is to ultimately close the hospital entirely.
In addition, a new treatment approach, psycho-historiographic cultural therapy, established at the hospital, combines historiography with oral tradition and has provided patients with the opportunity to share their stories in such a way that allows for an exploration of collective experience, as well as moves to identify social forces and group dynamics that can allow for change.
For example, a cultural therapy program initiated at the hospital led to the creation of sociodramas acted out by patients and staff, which depict the history of psychiatry and mental health in Jamaica. These plays were performed for the local community, and led to new community perceptions and understandings of mental health, reducing the stigma associated with mental illness.
According to Hickling, "Psychohistoriographic analysis proposed the concept of the European-American psychosis, which refers to the 500-year collective delusion of European world ownership and white supremacy based on Divine Right."
He highlights modern-day, "American Psychosis," best exemplified in the election and presidency of Donald Trump. He also discusses how the concept of collective neurosis can enable recognition of these delusions, which have perpetuated violence upon those deemed "different." This, in turn, opens the possibility for the development and application of postcolonial strategies to refute these delusions.
Further, a Community Mental Health Service was put in place into primary and secondary health care services in Jamaica as a result of new mental health care legislation passed in 1974 and 1998. Community mental health care provides an alternative to institutionalization, and the initiative is grounded in the anti-psychiatry movement, in that it critiques institutionalization, the coercive and hierarchical relationship between psychiatrist and patient, and the pathologizing of social issues.
Individuals called Mental Health Officers (MHOs) provided in-home and community treatment in a cost-efficient and culturally congruent manner. This advancement in the mental health care system had positive results – within the first two years of implementation, there was a 52% reduction in admissions at the Bellevue Mental Hospital.
Other developments include the treatment of acute psychosis on open wards in general hospitals, and the implementation of the Diversion at the Point of Arrest Programme (DAPA), which provides an alternative to prison for those struggling with mental illness involved with law enforcement.
The overhaul of mental health care has brought along with it a significant number of benefits, including the reduction of stigma in Jamaica. Additionally, mental health care has become more integrated with general medicine, and there has been a significant rise in the number of mental health practitioners, as well as general practitioners trained in mental health care.
Further, postcolonial approaches to addressing mental health issues have resulted in the uncovering of social psychopathologies, such as violence, child abuse, and family fragmentation. Importantly, this social psychopathology has been understood as being grounded in 500 years of slavery and colonialism in Jamaica. This, of course, points to the desperate need for postcolonial approaches to address these issues.
Changes in the Jamaican mental health care system have also led to the development of primary prevention programs. For example, the Caribbean Institute of Mental Health and Substance Abuse (CARIMENSA) was developed by the University of the West Indies in 2005 as a preventative approach to mental health issues in Jamaica and the Caribbean. CARIMENSA created the Dream-A-World Cultural Therapy and Cultural Resilience therapy programs to address behavioral and overachievement issues in children residing in at-risk Jamaican communities. Both programs use "group and play therapy, social skills training, remedial assistance, and nutritional enhancement," in addition to using creative arts techniques to improve "academic performance and pro-social skills."
Jamaican psychiatry's contributions to the decolonization of GMH have resulted in a move toward treatment that is humanizing and grounded in the cultural context. These contributions have also allowed for a more in-depth exploration of both individual and social psychopathology.
They offer an alternative to Western biomedical psychiatric models and provide a way of understanding that negates the predominant narrative of white supremacy. They allow for understandings and treatment of mental health that this grounded in empowering marginalized voices and moving towards undoing centuries of colonialist racism and oppression.
****
Hickling, F. W. (2019) Owning our madness: Contributions of Jamaican psychiatry to decolonizing Global Mental Health. Transcultural Psychiatry, 0(0), 1-13. (Link)