A new article provides an overview of the small number of existing studies investigating physical health and lifestyle interventions in adolescent inpatient mental health facilities. The researchers Rebekah Carney, Sherman Imran, Heather Law, Joseph Firth, and Sophie Parker systematically reviewed all relevant publications to date. This first-of-its-kind study was published last month in Early Intervention in Psychiatry.
There have been increased calls to implement exercise and lifestyle interventions to improve mental health, based on both the emerging evidence for their efficacy and on human rights grounds. However, there are currently only three examples of lifestyle interventions implemented in inpatient settings reported in peer-reviewed publications. The authors suggest that much more research is needed to understand the feasibility and impact of these interventions.
"People with mental health conditions experience significant physical health inequalities compared with the general population," the researchers explain. "The physical health disparities have been labeled a 'human rights scandal' resulting in multiple national and international health bodies publishing new guidelines for reducing the incidence and impact of physical comorbidities in people with mental illness."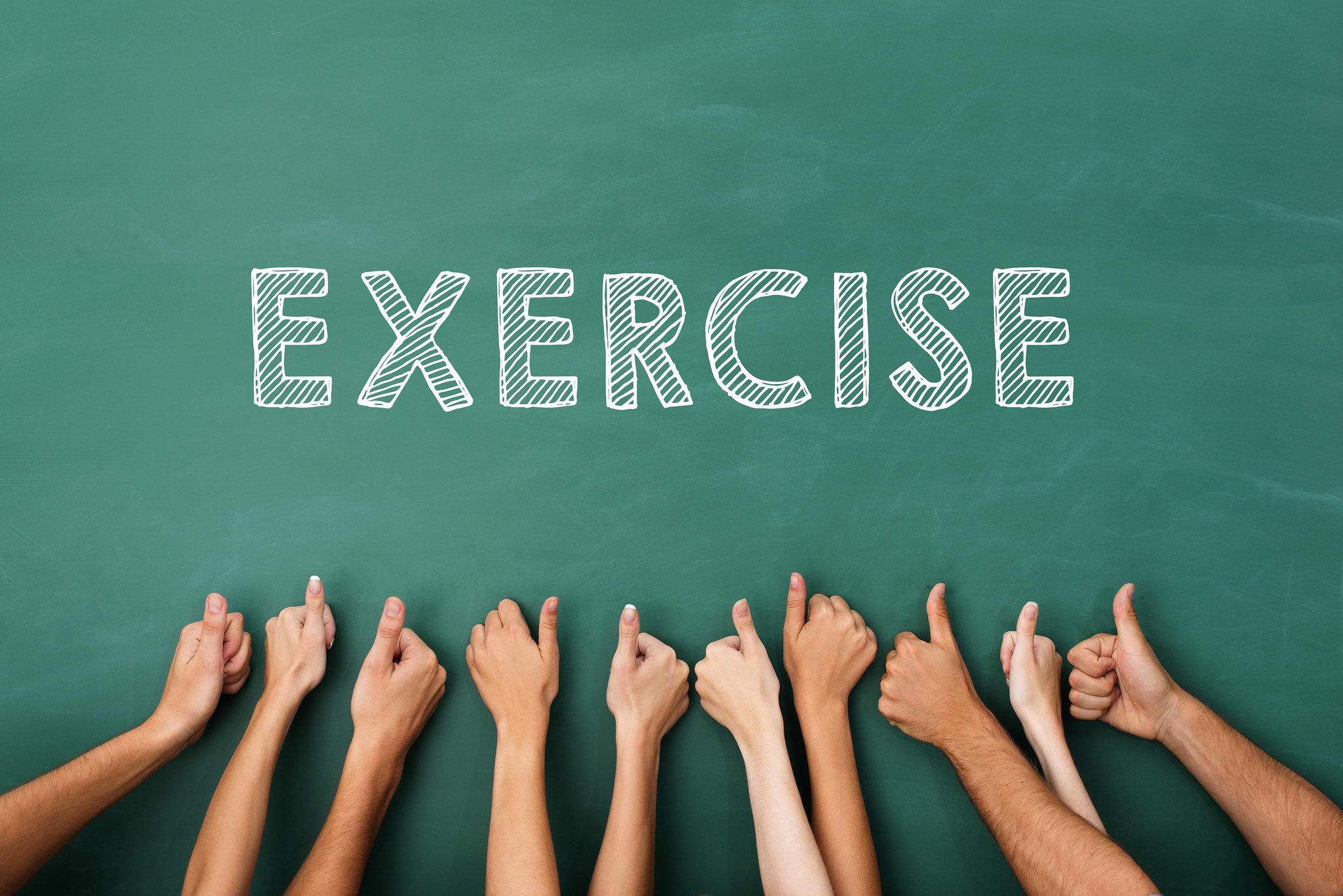 Many studies have shown promising results for exercise-oriented programming for improving a broad spectrum of psychological concerns affecting young adults (e.g., general wellbeing, depression, and early psychosis) across diverse settings (e.g., schools and fitness facilities in the context of outpatient intervention).
Research has also established that characteristics of a healthy lifestyle, including exercise and a nutritious diet, are associated with reduced anxious and depressive symptoms. Yet, fewer studies have been done looking at directionality, outcomes over time, and examining exercise and mental disorders prospectively.
Carney and colleagues make the case that individuals with mental health conditions live strikingly shorter lives on average compared to the general population. This may be due to a variety of factors including, but not limited to, "side-effects of medication, poor monitoring of physical health (such as fewer physical health assessments, inability to access adequate healthcare and prioritizing mental health care over physical health), and unhealthy lifestyles."
Physical inactivity, confinement, and reduced access to healthy food options are also highlighted as areas of increased vulnerability impacting adolescents and young adults in inpatient facilities. The authors refer to the health disparities associated with mental health conditions as physical comorbidities.
"To date, there have been a plethora of studies highlighting the benefits of promoting a healthy lifestyle for children and young people. However, the majority of this work has focused on young people receiving community care, via specialist outpatient services, or on general population studies conducted in schools."
Carney and team aimed to examine the extent to which (and to establish a general picture of how) physical activity and lifestyle interventions were being applied in inpatient mental health settings with young people. The researchers kept the scope of their search broad, focusing on exercise and diet interventions targeting all manner of significant mental health conditions in inpatient facilities, so as not to exclude relevant literature and based on general awareness of what little research existed. They searched databases, including Ovid MEDLINE, PsycINFO, Embase, Cochrane Central Register of Controlled Trials, and AMED.
Articles identified were considered eligible if they were written in English and addressed exercise interventions targeting young people (between the ages of eight and 25) receiving inpatient mental health services. Studies with various methodologies were included as long as they explored "any form of activity designed to increase activity levels or improve diet quality."
The search produced three eligible studies; one conducted in Australia, one in New Zealand, and another in the United States. Two comprised of predominately female samples, while the third was 81% male. The setting, length of stay among participants represented in the sample, intervention type, intervention aim, and results documented varied considerably across the studies described. One intervention was sports-oriented, one was yoga-oriented, and one included a hybrid fitness approach.
Two of the studies described programs that were woven into pre-existing activities, and the third outlined an intervention piloted in addition to pre-existing programming. Although diet and nutrition were accounted for in the search process, none of the studies eligible for the review focused on nutrition or related outcomes.
Although all studies (exclusively pre-post in design) accounted for a variety of health and physiological outcomes, with apparent implications for physical comorbidities, only one included psychological outcomes as variables of interest.
"The aim of this review was to identify studies that reported lifestyle interventions (physical activity and diet) administered within child and adolescent inpatient units. There is a paucity of evidence for the implementation of lifestyle interventions in this setting. However, preliminary work suggests lifestyle interventions may be feasible within routine inpatient care. Therefore, this could potentially benefit young people's mental and physical health, as observed in other populations and care settings."
This publication highlights theoretical support for the implementation of non-pharmacological, lifestyle interventions targeting adolescent health in inpatient settings based on documented success with other similar populations in outpatient environments. It also reveals pockets of potential established in a small number of pre-post studies with inpatient samples.
However, the authors point out numerous other research areas in which additional study is needed to establish what programming should look like and how various populations served may be differentially impacted.
****
Carney, R., Imran, S., Law, H., Firth, J., & Parker, S. (2020). Physical health interventions on adolescent mental health inpatient units: A systematic review and call to action. Early Intervention in Psychiatry. DOI:10.1111/eip.12981 (Link)