A study in Psychology and Psychotherapy: Theory, Research, and Practice, investigates non-psychiatric doctors' causal beliefs about the origins of a diagnosis of schizophrenia. The authors, a research team led by Lorenza Magliano from the Department of Psychology at Campania University in Italy, unpack the ways these beliefs influence treatment and prognosis among physicians who endorse biogenetic causes versus psychosocial causes.
Of the 264 participants who expressed their opinion about the most important causes of 'schizophrenia,' 54% indicated a belief in a biogenetic cause. The researchers provide practitioners with key points of consideration for understanding how their belief systems impact patients that are given the diagnosis of schizophrenia. Magliano and co-authors explain:
"Presenting schizophrenia as a 'disease like any other,' that is, equating the experience of psychosis with that of having a physical disease, was intended to improve social acceptance of 'schizophrenics' by reducing blame for this condition. In fact, explaining schizophrenia as caused by genetic factors, chemical imbalances, and brain anomalies causes prognostic pessimism, perceptions of dangerousness and unpredictability, and desire for social distance from these people."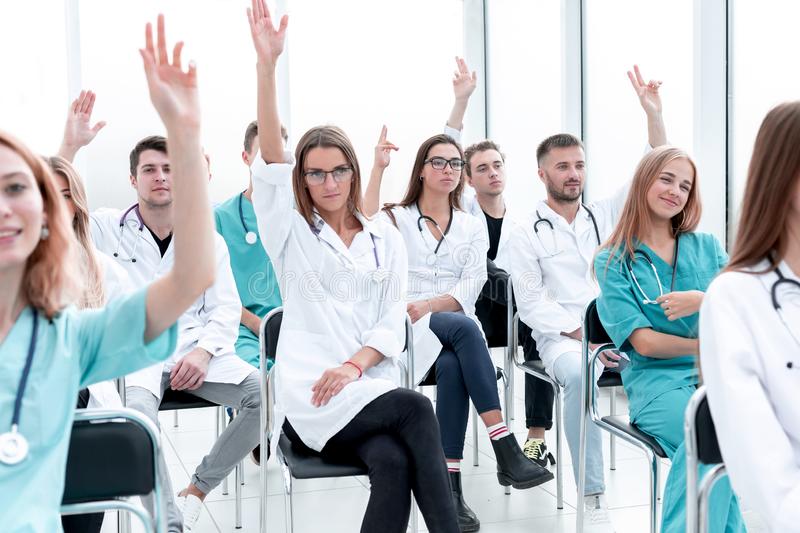 Schizophrenia is a contested diagnosis that captures a diverse range of experiences, often characterized by psychotic symptoms, such as paranoia, delusions, or hallucinations. Despite a lack of conclusive evidence, psychiatry has promoted the idea that schizophrenia is a brain disease. This biological approach to understanding 'schizophrenia' has been the dominant viewpoint among medical professionals for decades, despite the public (including those with lived experience and their families), who are more likely to endorse psychosocial causes than biogenetic ones.
While there have been a large number of studies documenting the influence of causal beliefs on public attitudes towards people diagnosed with schizophrenia, few studies have investigated non-psychiatric doctors' etiological explanations and how this impacts their clinical practice. Due to the high prevalence of physical health problems that people diagnosed with schizophrenia often incur, and the suboptimal medical care they often receive, research among non-psychiatric medical professionals is needed.
Beliefs about the causes of psychosis and schizophrenia can significantly influence the therapeutic choices and clinical approaches of medical professionals, including influencing physicians' empathy for their patients. Notably, a study found that psychiatrists who explained symptoms in terms of biological rather than psychosocial factors showed less empathy towards their patients and placed less emphasis on psychotherapy. There have been similar findings among mental health staff, also showing that the biogenetic model belief system attributes greater usefulness to drugs. In contrast, those who endorse psychosocial belief systems tend to rate psychotherapies as more effective.
The researchers investigated the impact causal explanations of schizophrenia have on treatment from a sample of 192 general practitioners and 114 non-psychiatric medical specialists working in outpatient community centers. The participant's completed the revised "Opinions on Mental Disorders Questionnaire" (OQ).
The OQ questions were dichotomized as biogenetic causes (heredity, chemical imbalance, illness during the pregnancy, use of alcohol and street drugs), and psychosocial causes (stress, work difficulties, family conflicts, adverse childhood experiences including sexual, physical, and psychological abuse or violence). Responses that included both biogenetic and psychosocial explanations were considered biopsychosocial. Further analysis was done on the respondents' beliefs about the usefulness of drugs and psychological therapies, the need for long-term drug treatments, and recovery prognosis.
The results found that 16% of the medical professionals endorsed biogenetic causes only, 75% supported both biological and psychosocial, and 9% endorsed only psychosocial causes. While the majority of participants endorsed both biological and psychosocial causes, most placed more emphasis on biological factors and genetics (65%).
While it was a positive finding to see that most non-psychiatric doctors have a balanced biopsychosocial interpretation of the diagnosis of schizophrenia, there remains alarming evidence of the belief that the most important cause is biological and mainly hereditary. This result suggests that many respondents may consider psychosocial causes as mere trigger factors rather than as true causal factors.
Additionally, these findings indicate the pervasiveness of a hereditary perception of the controversial diagnosis, despite numerous reviews and critiques demonstrating that the studies on the role of genetics in the development of psychosis have not only been greatly exaggerated but are hampered by methodological issues.  The researchers elaborate on their results:
"The results of this study confirm previous findings that viewing schizophrenia as mainly due to a biological cause is associated with greater confidence in drugs, higher conviction of the need for lifelong pharmacological treatments, and prognostic pessimism. Moreover, adherence to a biologically oriented model of schizophrenia may lead to an underestimation of the value of psychologists."
Notably, despite growing concern about the long-term efficacy and safety of antipsychotic medication, these results highlight the continued belief in pharmacological treatments among medical professionals. Seventy-five of the sample believed that people with the diagnosis of schizophrenia must take psychotropic drugs for the entirety of their life, and 64% thought that these individuals would become dangerous if they stopoed psychiatric medication.
This belief contradicts a growing body of evidence on risk factors for violence in people diagnosed with schizophrenia and related disorders. While 56% of physicians thought psychological interventions are useful, only 29% of the total participants believe that people "with the disorder" can recover.
The findings in this study suggest the importance of efforts to provide non-psychiatric doctors with training on the varied interacting causes of the symptoms that elicit a diagnosis of "schizophrenia," including education on psychosocial factors, efficacy and safety of the broad range of evidence-based treatments, information on actual rates of recovery, and the actual risks of dangerous behaviors among those diagnosed with schizophrenia.
The authors conclude with the following key points for practitioners to consider:
Viewing schizophrenia as having primarily a biological cause is associated with greater confidence in the usefulness of drugs, firmer belief in the lifelong need for drugs, and greater prognosis pessimism.
A biologically oriented belief model may lead doctors to underestimate the value of psychologists.
Prognostic pessimism among doctors may negatively influence clinical decisions, the information doctors provide, and the clients' own beliefs about their chances of recovery.
Belief in the need for lifelong pharmacological treatments may lead doctors to resist drug withdrawal in case of severe side effects.
****
Magliano, L., Citarelli, G., & Read, J. (2019). The beliefs of non‐psychiatric doctors about the causes, treatments, and prognosis of schizophrenia. Psychology and Psychotherapy: Theory, Research, and Practice. https://doi.org/10.1111/papt.12252 (Link)