Melatonin, a hormone that is normally produced naturally by the body, helps us to regulate our circadian rhythm—our sleep/wake cycle. However, melatonin is often taken as a supplement for people who have difficulty sleeping for various reasons. It's one of the first things many therapists suggest when someone complains of insomnia.
There is a lack of compelling evidence that melatonin supplements can help with insomnia. Meta-analyses show that people taking melatonin fall asleep about four minutes faster, on average, than people taking a placebo drug, and may sleep about 10-15 minutes longer. But at the very least, it has been considered safe—so even if it doesn't work, what's the harm?
Now, a new article reveals that melatonin may have harmful effects after all—potentially leading to type 2 diabetes.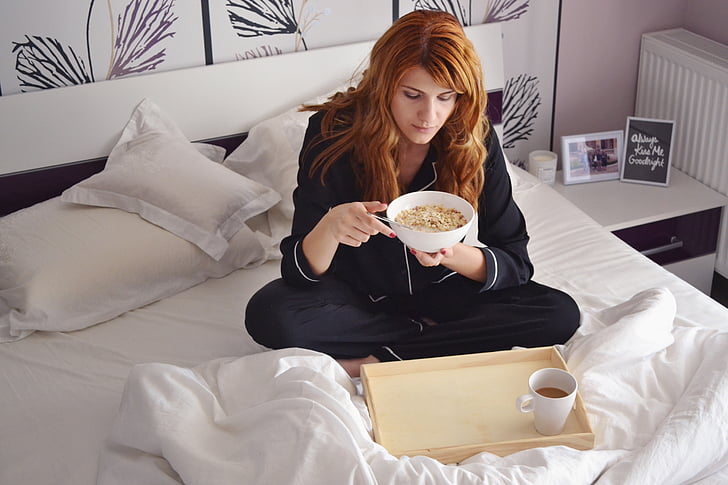 The lead authors were Marta Garaulet and Jingyi Qian from the Medical Chronobiology Program at Brigham and Women's Hospital, Boston. The paper, published in Trends in Endocrinology and Metabolism, also included researchers from Harvard, MGH, and the Broad Institute (affiliated with MIT and Harvard), a medical research organization that focuses on genomics and large datasets.
Garaulet and Qian's article presents a theory that serves to unify what was previously considered contradictory data. In previous studies, melatonin supplementation was sometimes—inconsistently—shown to impair glucose tolerance. Impaired glucose tolerance leads to type 2 diabetes.
The article synthesizes results from various studies. Their findings indicate that when taken during the day—or when taken at night by people who eat late in the evening—melatonin can impair glucose tolerance, leading to type 2 diabetes.
Eating late in the evening—when the body expects to be fasting and sleeping—is already associated with an increased likelihood of obesity and diabetes. This is because—as a Psychiatric Times article explains: "An evening meal will result in higher glucose and insulin levels compared with the identical meal eaten early in the day."
Taking melatonin supplements appears to exacerbate this effect. According to Garaulet and Qian, increasing melatonin in the daytime also results in higher glucose and insulin levels, as does eating at around the same time one is taking melatonin.
Optimally, low melatonin during the day and when eating is associated with increased glucose tolerance. Likewise, high melatonin at night during fasting and sleeping is related to pancreatic β cell recovery. Both of these situations help prevent type 2 diabetes.
However, Garaulet and Qian report that there is also a genetic element at play. The MTNR1B gene influences melatonin receptors, and people who have mutations (polymorphisms) in this gene may experience higher fasting blood glucose levels and thus increased risk for type 2 diabetes.
According to Garaulet and Qian, people with polymorphisms in the MTNR1B gene may be particularly adversely affected by the timing of meals: "We have shown that consuming a late versus an early dinner, which was associated respectively with high and low melatonin concentrations, impairs glucose tolerance in MTNR1B risk allele carriers but not in noncarriers."
People with polymorphisms in the MTNR1B gene may also have higher melatonin concentrations for a longer period of time—which means that having breakfast in the morning may coincide with still-high melatonin levels.
Similarly, standard doses of melatonin—such as 5 mg oral fast release—can also result in still-high melatonin levels in the morning. According to the authors, such a dose causes "plasma melatonin levels to remain 10-fold higher than physiological peak levels even 6 [hours] after administration, which could result in elevated melatonin levels the following morning."
The authors suggest that changing eating habits may minimize the harmful effects of melatonin. This is true for people taking supplements—but also true for the general population, especially those with MTNR1B polymorphisms.
Have dinner earlier, and don't snack in the evening.
Have breakfast later, rather than just after waking.
If taking supplements, take them later in the evening (at least 2 hours after eating).
****
Garaulet M, Qian J, Florez JC, Arendt J, Saxena R, & Scheer FAJL. (2020). Melatonin effects on glucose metabolism: time to unlock the controversy. Trends in Endocrinology and Metabolism, 31(3). https://doi.org/10.1016/j.tem.2019.11.011 (Link)