Studies that compare the effectiveness of different antidepressants are unreliable, according to new research in BMC Psychiatry. Unblinding effects—when the researchers and participants can tell who is taking the active drug rather than the placebo—can bias the results.
The obvious immediate side effects of the older antidepressant drugs (e.g., amitriptyline and trazodone), such as drowsiness, dizziness, and dry mouth, made it obvious which participants in a drug trial were taking the drug, and which were taking the inert placebo. Because "depression" is a subjective phenomenological experience, it is very susceptible to bias. Clinicians who know that the patient is taking the placebo may interpret ambiguous statements as indicating a lack of improvement.
According to the researchers, this explains why the older antidepressants initially appeared highly effective in clinical trials.
"It is thus plausible that TCAs appeared highly effective because outcome-raters were able to break blind and hence to correctly guess who was on active treatment and who on inert placebo."
Essentially, when the blind for a study is broken, the placebo appears much less effective.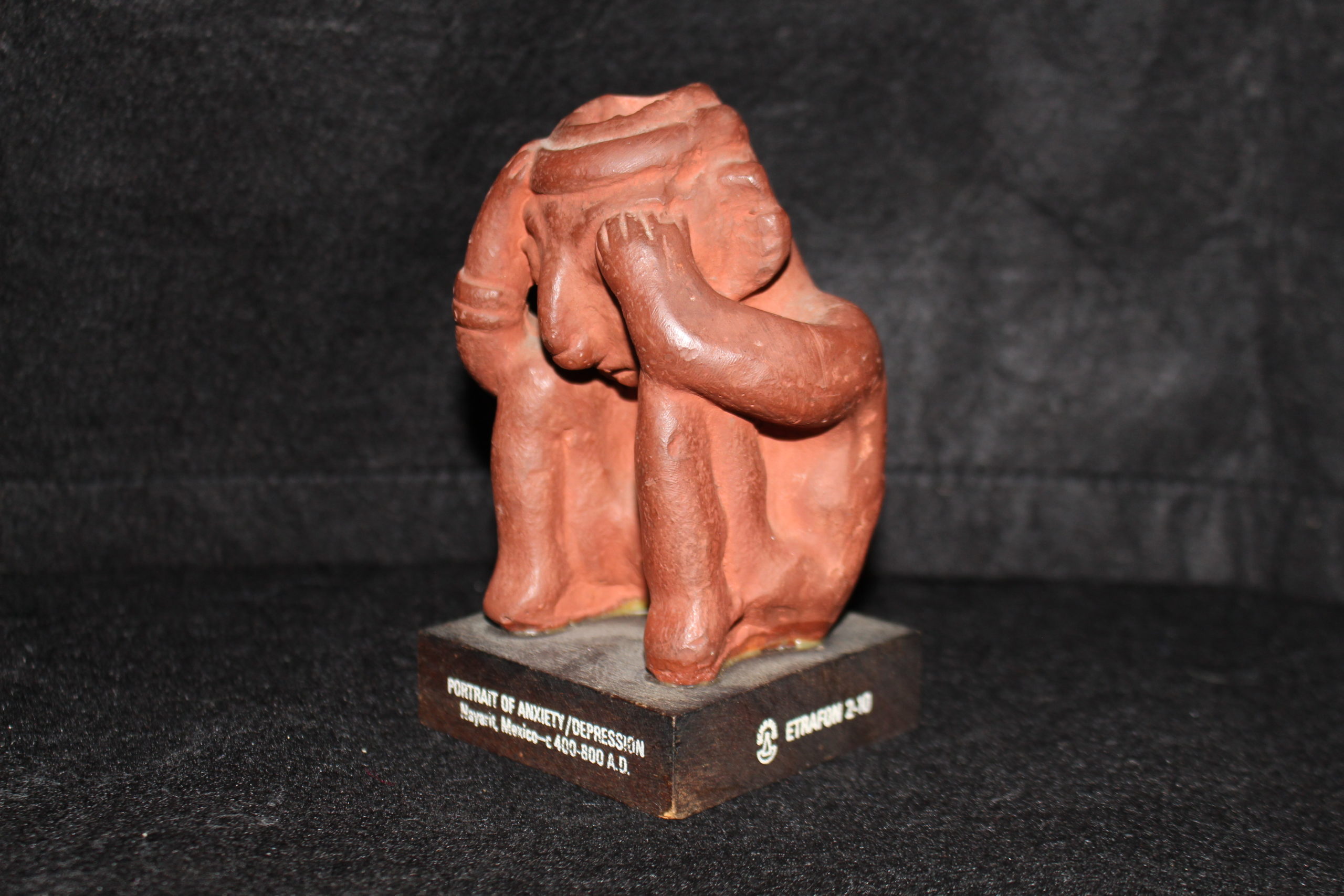 Lisa Holper conducted the study at the University of Zurich and Michael P. Hengartner at the Zurich University of Applied Sciences. Holper and Hengartner used a Bayesian network meta-analysis to compare the placebo effect in studies of old tricyclic antidepressants (amitriptyline and trazodone) versus the placebo effect in studies of SSRIs, SNRIs, and other new types of antidepressants.
The adverse effects of newer antidepressants are more subjective and do not necessarily show up immediately, making it more challenging to break the blind of a study. According to the researchers, this should mean that the placebo is much more effective in newer studies—and that's precisely what they found.
"The present exploratory NMA indicates that distinguishable side effects of older drugs may unblind outcome-assessors, thus resulting in an overestimation of the average drug-placebo difference," they write.
"If confirmed in prospective studies, these findings suggest that efficacy rankings for antidepressants are susceptible to bias and should be considered unreliable or misleading."
This result is consistent with previous research. One meta-analysis found that the placebo response was twice as high in 2005 as it was in 1980.
Interestingly, patient ratings of their own experience did not show this increase—it was only the clinician's ratings that were biased by unblinded studies.
Similarly, a Cochrane review found that when active placebos (placebos with side effects) were used, the comparative efficacy of antidepressants diminished considerably.
Another review found that properly blinded trials showed antidepressants to be only about 25% as effective as they were found to be in unblinded trials, by clinician rating. That study also found that patients rated antidepressants no better than placebo.
Although Holper and Hengartner attempted to rule out changes in research trial methodology over time as a possible explanation (by accounting for study year), this may still be another explanation for why the placebo response was so much lower in the '70s and '80s. Additionally, their study should be considered exploratory and requires further confirmation. When their statistical methodology was changed, their results became less compelling.
****
Holper L & Hengartner, MP. (2020). Comparative efficacy of placebos in short-term antidepressant trials for major depression: A secondary meta-analysis of placebo-controlled trials. BMC Psychiatry, 20, 437. (Link)