In a new article in the Journal of Critical Psychology, Counselling, and Psychotherapy, psychotherapist Marion Brown and service user and campaigner Stevie Lewis present the dangers of misdiagnosing antidepressant withdrawal as other conditions. They note that prescribers often mistake patients' experience of withdrawing from antidepressants as Medically Unexplained Symptoms (MUS) or Functional Neurological Disorders (FNDs).
The authors have collaborated to petition the Scottish and Welsh governments, demanding attention be given to the problems created by antidepressant dependence and other adverse effects.
"The impact of prescribed drug withdrawal being swept under the carpet for the past 20 years has had profound consequences for both the UK National Health Service (NHS) and individual patients," they write. "For individuals, they have had to live with the ramifications of being told that they are more ill than they thought they were. They are told they have 'relapsed', they have Medically Unexplained Symptoms (MUS), Functional Neurological Disorders (FND), Bodily Distress Syndrome (BDS), chronic fatigue, irritable bowel, and a range of other diagnoses."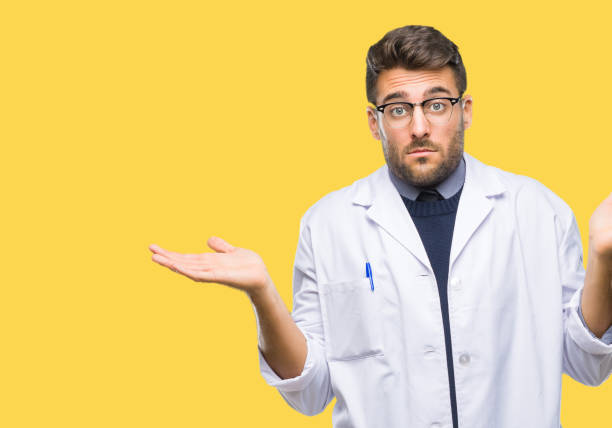 For decades antidepressants have been considered the first line of treatment for depression and other psychological issues. There is growing evidence that antidepressants may be less effective and have more risks than originally thought. Critics have noted that these concerns emerged as soon as antidepressants were introduced but were effectively silenced. More recently, withdrawal was repackaged by the pharmaceutical industry as "discontinuation syndrome" to make it more palatable.
Recent research has found that antidepressant withdrawal can be long-lasting and severe, contrary to popular belief. As a result, top researchers and organizations have begun to acknowledge the dangers of antidepressant withdrawal and make changes to their guidelines.
Brown and Lewis' article points to the harms of misdiagnosing patients who are experiencing withdrawal with MUS or FNDs. Brown has witnessed this happening to her clients, and Lewis experienced these adverse effects first-hand.
In the opening statement of her 2017 petition, Brown presented evidence to the Scottish government where she summarized her clients' experience. She represented clients whose experience with benzodiazepine and antidepressant withdrawal was often disregarded and even belittled by prescribers. She further noted that while clinical trials of drugs are short-term, they are often prescribed long-term, even indefinitely.
Often online self-help groups are the only source of support, empathy, and advice for struggling patients. When patients seek help, doctors often consider them gullible or troublesome and sometimes diagnose them with a personality disorder or MUS and FNDs.
In her petition to the Welsh government, Lewis stated that the NHS staff is being trained and educated to look at what are often withdrawal symptoms as MUS or Bodily Distress Syndrome (BDS). As a result, the actual physiological effects of changing, starting, and discontinuing antidepressants are completely ignored.
The authors note that this physiological dependence often creates problems in the fight/flight/freeze response, leading to excruciating akathisia–a desire to run away from one's own body.
The petition included stories from over a hundred patients. These stories and other evidence were also covered in a recent research paper co-authored with other researchers. This paper traced similar misdiagnosis of drug-related symptoms as MUS, FNDs, or relapse.
They noted that there were glaring holes in the system, that prescribers needed to be better educated, alternate non-pharmacological treatments deserved more attention, and patient feedback had to be taken seriously. They write:
"In this sample, 25% of patients with antidepressant withdrawal presenting to their GP were diagnosed with MUS, a 'functional neurological disorder' or 'chronic fatigue syndrome.' Many of the signs and symptoms associated with these medically unexplained disorders, captured in the often-used PHQ-15 (Patient Health Questionnaire Somatic Symptom Severity Scale –M.B. & S.L.), overlap with the symptoms of antidepressant withdrawal."
The authors point out that many discontinuation symptoms (dizziness, racing heart, nausea, etc.) are translated by assessment tools that portray them as medically unexplained symptoms to clinicians.
Lewis noted that Rosendal's paper on medically unexplained symptoms and Bodily Distress Syndrome (BDS) comes closest to describing her own experience of antidepressant withdrawal. Rosendal clustered the symptoms into four categories: breathlessness, heart palpitations, diarrhea, nausea, muscular pains, weakness, numbing, fatigue, memory impairment, and concentration problems. Given the overwhelming similarities, Lewis concludes that:
"These 'medically unexplained/functional/somatic symptoms' and 'bodily distress' etc., are connected to the wide-ranging serotonergic effects of antidepressants and how the body tries to adapt (via all-important homeostasis) to any such changes."
The authors note that despite evidence of antidepressants causing neurological problems, there is little to no recognition from neurologists that drugs meant to affect the central nervous system could be the reason for its dysfunction. Thus, neurologists are still chasing FNDs instead of paying attention to the withdrawal effects of antidepressants, which can include neurological impairment.
They conclude by noting that these withdrawal effects are known, but prescribers have turned a blind eye to them and are instead mistaking them for MUSs, BDS, and FNDs. This could cost the NHS a lot of money, but more importantly, it costs patients their health and well-being.
****
Brown, M. Lewis, S. (2021). The Patient Voice: Antidepressant Withdrawal, Medically Unexplained Symptoms, and Functional Neurological Disorders. Journal of Critical Psychology, Counselling, and Psychotherapy, 20 (4), 14-20. (Link)