A new and groundbreaking opinion piece published in The BMJ Opinion (the British Medical Journal's blog) urges the medical community to provide support and help to those withdrawing from antidepressants.
Written by Wendy Burn, who is the former president of the Royal College of Psychiatrists (RCPsych), this piece marks a step toward the medical community's acknowledgment of the potential harms of antidepressants. Burn also announces the launch of a new RCPsych Patient Information Resource on how to come off these drugs.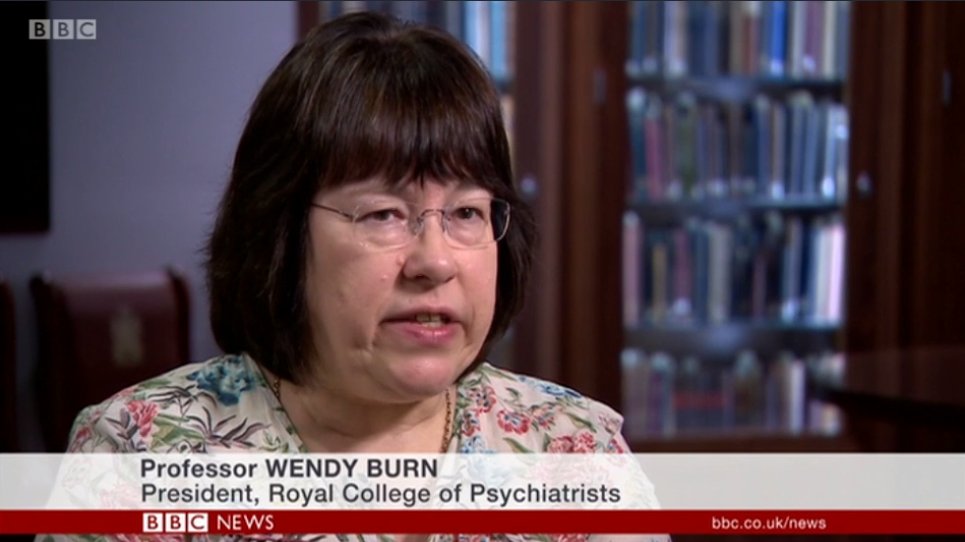 Service user groups and patients worldwide have fought for decades for the psychiatric community to realize that antidepressants can have severe and long-term withdrawal effects. Even experts have noted that service user input is essential in creating guidelines for coming off antidepressants.
Last year their efforts reached fruition as UK's National Institute for Care and Health Excellence (NICE)  changed their guidelines to acknowledge that antidepressant withdrawal can be long-lasting and severe. This guidelines update was in response to a freedom of information request, which challenged the earlier evidence that withdrawal was short-lived and mild.
Over the past two years, an increasing amount of evidence has emerged around the harms caused by antidepressants and their withdrawal. Often what appears to be a relapse of depressive symptoms is actually a consequence of antidepressant discontinuation; this can, in turn, lead to chronic use of antidepressants. The life-threatening effects of polypharmacy and chronic psychiatric drug use have become a matter of concern to the global medical community.
Burn begins the opinion piece sharing her experience after co-signing a letter to The Times in 2018; the letter noted that antidepressant withdrawal was mild and short-lived – mostly resolved within two weeks. In her own experience, patients had not reported adverse experiences after antidepressant discontinuation – something she attributes to a practice of advising patients to taper off slowly.
She then speaks about the letter's aftermath, where her views and assertions were challenged by patients, service user groups, and other psychologists and psychiatrists. The aforementioned freedom to information request, along with formal complaints and social media furor, led Burn to re-visit her judgment and assumptions.
Burn set out to learn more about this by speaking with the service user and survivor groups who called themselves the "prescribed harm community"; this included Altostrata, which is a forum that provides peer support to those tapering off antidepressants. She also met with groups such as "Drop the Disorder," which contests the premature use of psychiatric diagnosis.
She realized that RCPsych's position, much like that of the wider medical community, had underestimated the severe and long-lasting effects of antidepressant withdrawal. With a patient-centered outlook, she and others set out to correct their understandings. Burn states the following change in their position reflects this outlook:
"Whilst the withdrawal symptoms which arise on and after stopping antidepressants are often mild and self-limiting, there can be substantial variation in people's experience, with symptoms lasting much longer and being more severe for some patients. Ongoing monitoring is also needed to distinguish the features of antidepressant withdrawal from emerging symptoms, which may indicate a relapse of depression."
The change in NICE guidelines was a consequence of this change in the position of the Royal College of Psychiatrists. The current position urges that support be provided to those coming off antidepressants. Resultantly, the college has opened a Patient Information Resource that will provide relevant information and help patients to come off antidepressants carefully.
Burn notes that the resource is written by "a pharmacist and a psychiatrist with their own personal, as well as professional, experience of withdrawal symptoms, along with input from multiple stakeholders." The resource includes free information on tapering plans, types of symptoms, information on the difference between relapse and withdrawal, etc.
While this is a groundbreaking and promising step, it remains to be seen how it will resonate with the wider psychiatric community. Despite Burn's remarks on slow tapering, a recent review of documents showed that even with slow tapering, antidepressant post-withdrawal disorder could continue until a year after discontinuation.
****
Burn, W. (2020, September 25). Wendy Burn: Medical community must ensure that those needing support to come off antidepressants can get it [Blog Post]. (Link)