A new qualitative study suggests that a sole emphasis in suicide prevention on encouraging men to 'talk' about their mental distress can be ineffective.
A new study published in the journal of Critical Public Health challenges commonplace assumptions about suicidality in men. Recently, a popular explanation for an increase in suicide among men is their inability to talk about their problems.
These mainstream understandings of male suicidality consider the barriers to vulnerability for men given the expectations of masculinity. However, Amy Chandler, a critical suicidologist at the University of Edinburgh, finds in her research that this discourse around masculinity and suicide may actually exacerbate these issues.
Chandler's work "seeks to 'unsettle' the suggestion – embedded in many public mental health campaigns – that if men only talked more, they would die by suicide less."
Chandler notes that emphasizing 'talking' in public mental health campaigns may be distracting from the societal and systemic contributors to "the desire to die," notably financial hardship and drug and alcohol addiction. Further, she suggests that reproducing a discourse that intertwines masculinity and the "inability to talk" may inadvertently undermine women's articulations of distress and suicidality, casting them as "too emotional."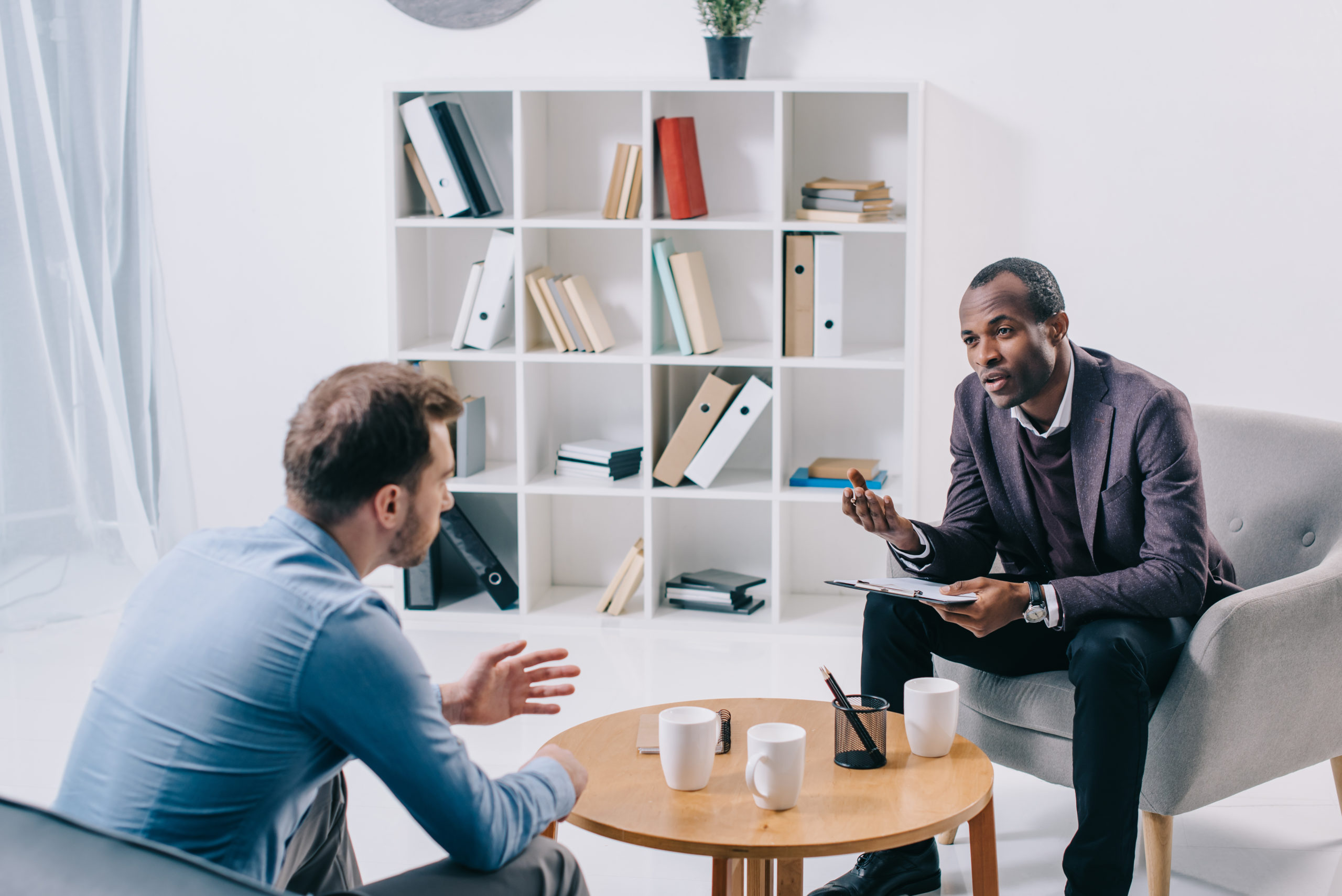 Suicidality is a challenging public health issue. Men die by suicide more frequently than women almost everywhere in the world. Unfortunately, suicide interventions often fail and sometimes appear to exacerbate the issue, especially when interventions take a "screen and intervene" approach, often prescribing antidepressants to those deemed "at risk."
Many countries have turned toward public health approaches. Some of these campaigns address "toxic masculinity" in an attempt to get men to break free from the idea that they must be silent about mental and emotional pain and encouraging them to talk to people about their problems. It is such campaigns that Chandler investigates critically in her analysis.
Utilizing qualitative methodologies and narrative-informed analysis, Chandler explored the link between men's inability to talk about their problems with their suicidality. Over six months, ten middle-aged men (34-61 years old) were interviewed about their previous suicidality, self-harming behaviors, and drug/alcohol addiction. All participants were cis-gender men.
Of course, "the idea that men as a group find it hard to talk about problems or emotions was routinely raised by interviewees," which corresponds with the mainstream assumption that men when given the opportunity to talk, benefit from sharing their experiences. However, interviewees also spoke to the contrary, arguing that they may benefit from staying silent in certain instances because of perceived societal or self-stigma.
The interviews also revealed that the context of 'talk' is crucial–who are the men supposed to talk to? And what are they supposed to talk about?
Some interviewees spoke to an unproductive, even harmful relationship with their therapist and the mental healthcare system. Alternatively, several men spoke to the importance of men-only services in their recovery and improvement in their mental wellness.
It was also unclear whether it was the 'talk' of suicide, specifically, that helped or if the improvements derived from the social bonds and human connection may have been forged in other ways. Chandler suggests that despite the ameliorative effect these men-only services have had on recovery, they may also reaffirm "a notion that some topics can only be discussed with other men and can be withheld from family members and intimate partners."
"Indeed, the community-based service men accessed was praised for the role workers took in supporting men with all aspects of their lives – including accessing benefits and housing."
Similarly, public mental health campaigns promote the idea that "not talking" ought to be perceived as weakness rather than emotionality. However, Chandler challenges this reframing of talking as 'strong' and 'courageous,' as it reinforces problematic notions of masculinity.
On the one hand, despite the attempt by campaigns to reframe disclosing one's struggles as 'courageous' or 'strong,' there remains an insidious incentive for men to remain silent to retain their power and privilege.
"In some contexts, some men may indeed lose status, privilege or power by admitting 'weaknesses or shameful aspects of their experiences."
On the other hand, despite the many benefits that come with 'talking,' no amount of verbal disclosure of shame, guilt, or sadness can address the social drivers of suicide, including a stable income, a place to live, and meaningful work.
"Rather than a focus on 'talk' as a response to suicide among men, suicide prevention initiatives might instead seek to engage more broadly with economic and housing security, access to non-stigmatizing welfare/disability support, robust programs promoting gender equality, easy access to well-resourced community-based services in relation to mental health and substance use," Chandler writes.
"Each of these is, of course, much more complicated and politically sensitive than encouraging men to 'talk more about their problems, but without addressing these concerns, I would suggest that focusing on 'talk' will be ineffective at best."
****
Chandler, A. (2021). Masculinities and suicide: unsettling 'talk' as a response to suicide in men. Critical Public Health, 1-10. (Link)