A new study, published in Lancet Psychiatry, examines the effect of the COVID-19 pandemic on suicide rates. After reviewing data from 21 countries, the researchers found no significant increase in suicide risk since the beginning of the pandemic, despite initial concerns that rates would increase. They urge vigilance and attendance to the long-term effects of the pandemic on mental health.
The researchers, led by Professor Jane Pirkis of the University of Melbourne, write:
"Our study is the first to examine suicides occurring in the COVID-19 context in multiple countries. It offers a broadly consistent picture, albeit from high-income and upper-middle-income countries, of suicide numbers remaining unchanged or declining in the pandemic's early months. This picture is neither complete nor final, but serves as the best available evidence on the pandemic's effects on suicide so far."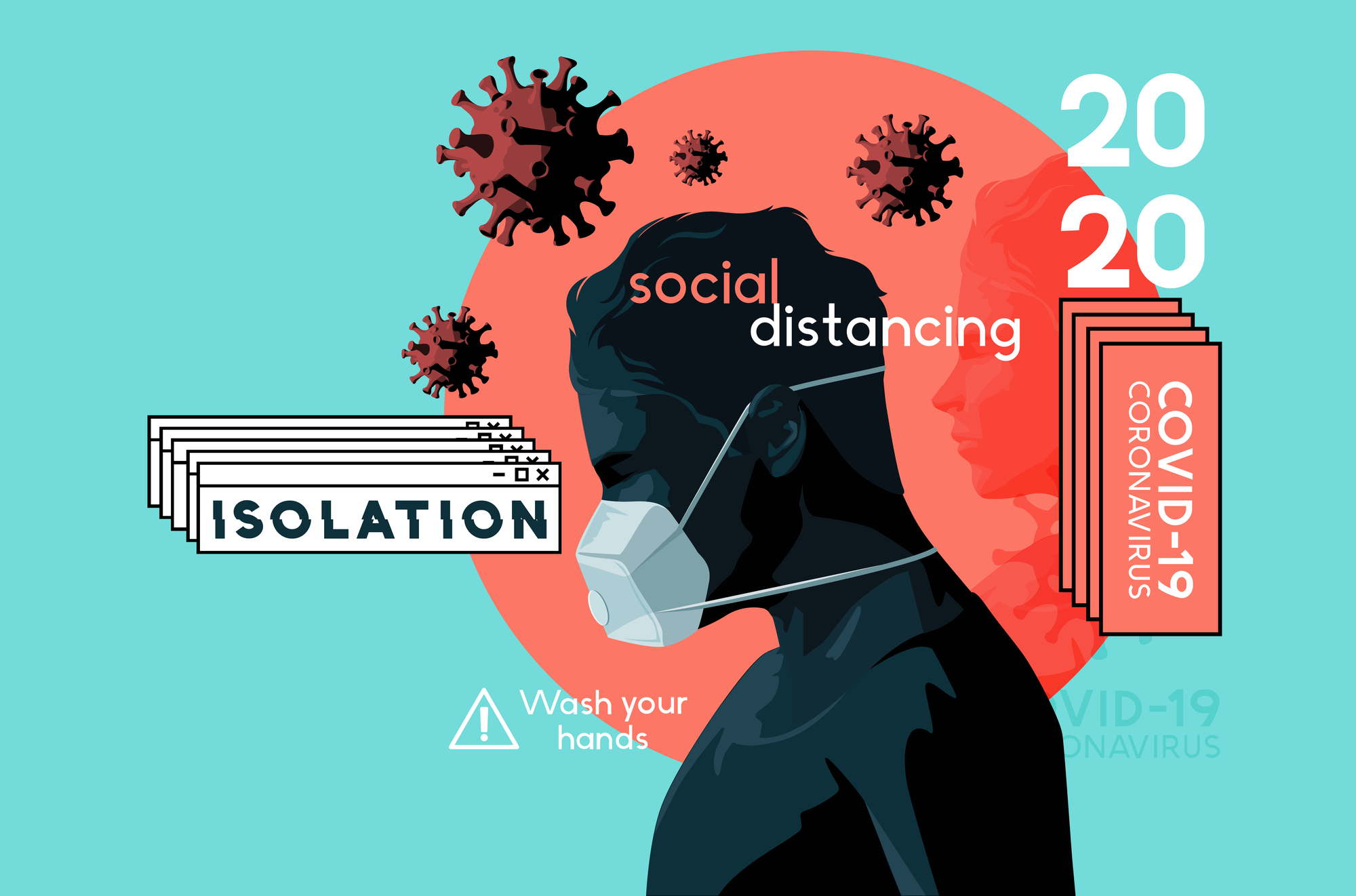 The COVID-19 pandemic has had a significant impact on mental health, although researchers are still working to understand the extent of the impact. In an attempt to understand the effect of COVID-19 on suicide rates, the researchers examined currently available studies on worldwide suicide rates. However, they found insufficient evidence to offer a full understanding of how the pandemic has influenced suicide rates.
They highlight how the effect of the pandemic on suicide rates is dependent on many factors, including: "the extent of the pandemic, the public health measures instituted to control it, the capacity of existing mental health services and suicide prevention programs, and the strength of the economy and relief measures to support those whose livelihoods are affected by the pandemic."
Additionally, other external influences on suicide, such as political unrest or economic difficulties, which could be independent of and worsened by the pandemic, will likely vary across countries.
In the current study, the researchers used real-time suicide data from 21 high-income and upper-middle-income countries. 10 of these countries provided data for the entire country, whereas 11 provided data about a specific area or areas within the country. The data was analyzed to determine whether the monthly suicide rates (which ranged from April 1st to July 31st, 2020) changed after the pandemic began.
Overall, the researchers did not find an increase in suicide risk since the beginning of the pandemic, consistent with results from other studies investigating suicide rates in high and upper-middle-income countries.
They attribute the lack of increase in suicide rates to several factors, including concerns being raised early on about the potential negative impacts of stay-at-home orders and school and business shutdowns on mental health. While self-reported experiences of depression, anxiety, and suicidal thinking increased during the time period examined, it did not appear to affect overall suicide rates in the countries included in the study.
An additional factor is the increased emphasis and accessibility of mental health treatment and services made available by some countries during the pandemic, which may have buffered against some of the damaging effects of the pandemic.
The researchers also highlight the role of community as being a potential protective factor. For example, communities made have made an effort to support individuals at-risk for mental health or other concerns, or households may have developed closer, stronger relationships through increased time together. An overall sense of togetherness as communities as a whole weathered the pandemic may have also protected against a rise in suicidality.
Countries' provision of financial support to citizens and businesses may be another potential safeguard. However, as much of this support is now being reduced or withdrawn, the potential increases in suicide rates due to the pandemic and economic impacts of the pandemic might be yet to come, as the economic recession has been shown to be a contributor to rising suicidality.
Although no increase in suicide rates was found during the primary analysis, researchers did find significant increases in suicide risk in Vienna, Japan, and Puerto Rico when the observation period was extended from July 31st to October 31st, 2020. In addition, an increase was noted in Puerto Rico when the start date was changed from April 1st to March 1st, 2020. Potential external factors may have contributed to these outliers, such as an increase of celebrity suicides in Japan during the pandemic as well as Puerto Rico's ongoing economic recession, which the pandemic may have further exacerbated.
The lack of inclusion of low-income or lower-middle-income countries, which account for slightly less than half of the world's suicides (and may have been especially impacted by the pandemic) presents a major limitation of this study.
Lack of official data from these countries was a barrier. However, researchers were able to find unofficial data from Tunisia, Myanmar (both lower-middle-income), and Malawi (low-income). For Malawi and Tunisia, they found disturbing increases in suicide rates – increasing by 57% in Malawi and 5% in Tunisia. In Myanmar, a 2% decrease in suicide rates was found.
Other limitations include potentially diminished quality in the data utilized due to the possible effects of COVID-19 on data collection, which could have resulted in undercounts of suicides, inability to analyze the data by demographic category, and a reliance on data focused on particular areas for 11 of the countries.
Exploring how the pandemic has impacted particular demographic groups, especially marginalized individuals, like the homeless population, is key considering that social inequalities have worsened the negative effects of COVID-19, including mental distress.
Pirkis and colleagues conclude by emphasizing the need to continue to monitor real-time data so that any increases in suicide rates can be discovered immediately. They suggest that we need to understand what protective factors helped keep suicide rates low early on in the pandemic.
Additionally, suicide rates capture just one factor of mental health, so other aspects of mental health must be explored and understood to provide adequate support. Increased effort into understanding the effect of the pandemic on lower-income countries and finding ways of communicating research findings to governments and communities in such a way that elicits understanding and policy change, as opposed to being sensationalized, is also crucial. Taking these steps could allow for an understanding and prevention of the potential long-term effects of the pandemic on suicide risk and mental health.
****
Pirkis, J., John, A., Shin, S., DelPozo-Banos, M., Arya, V., Analuisa-Aguilar, P., Appleby, L., Arensman, L., Bantjes, J., Baran, A., Bertolote, J. M., Borges, G., et al. (2021). Suicide trends in the early months of the COVID-19 pandemic: An interrupted time-series analysis of preliminary data from 21 countries. Lancet Psychiatry. https://doi.org/10.1016/ S2215-0366(21)00117-6 (Link)