In a new chapter in the book Depression Conceptualization and Treatment, psychologists Maria Orphanidou and Irini Kadianaki discuss the longstanding controversies surrounding the conceptualization of depression. They explore the place of the individual in understanding the causes behind depression and illustrate how the "individual accountability versus sociological factors" debate might be a dead-end.
Using their research on the lived experience of depression with Greek-Cypriot patients, the authors propose a socially conscious understanding of empowerment that preserves individual agency while also considering the importance of sociological factors as essential to understanding depression.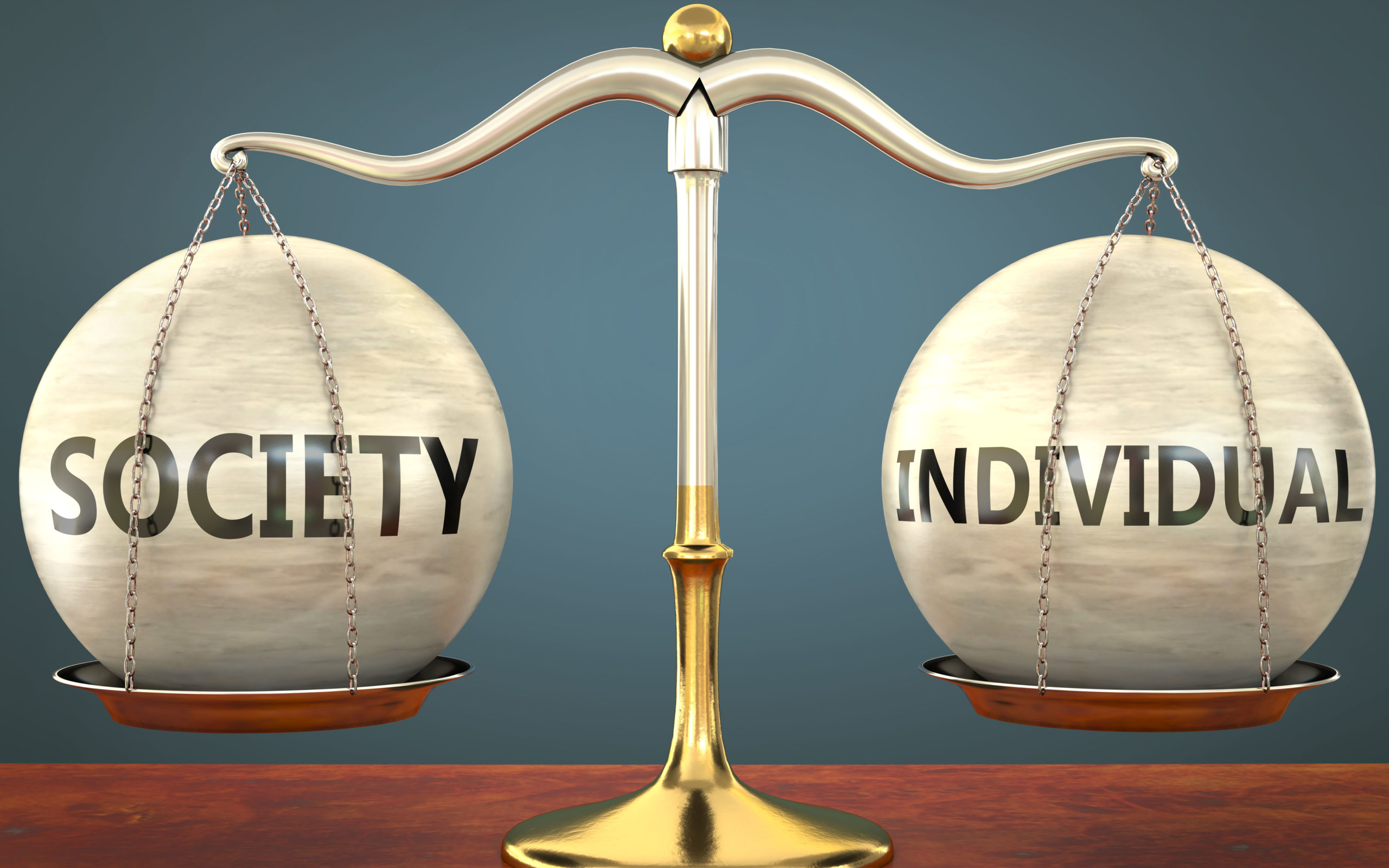 Research around depression has seen some drastic changes in the past decade. Experts are increasingly distancing themselves from the "chemical imbalance" theory. Resultantly, the role of antidepressants has also been problematized by recent findings.
More recently, researchers have suggested that depression could be a response to the stress of trauma, loneliness in teens and even connected to a sense of purposelessness and meaninglessness. Economic stressors such as unemployment have been connected to the increasing diagnosis of depression across the globe.
Another important concern has been the overdiagnosis of depression because of overreliance on the Pfizer questionnaire for screening, to the benefit of pharmaceutical companies.
Orphanidou and Kadianaki point to a central controversy in the way depression is understood. The bio-medical and psychological models suggest that the causes of depressive symptoms lie within the individual—from serotonin imbalance to dysfunctional thoughts—and target the individual for treatment. The sociological model insists that life circumstances that lie outside individual control, such as racism, poverty, unemployment, etc., are the core causes of depression. Thus, focusing on the individual puts unnecessary pressure on them and is part of a larger neoliberal culture that solely focuses on individual responsibility and self-improvement, and not problems in the system.
At the same time, other researchers maintain that individual accountability can give people a sense of empowerment and agency. Resultantly, there is an impasse, with one side being severely critical of individualization and another insisting that if we remove individual accountability, we also remove a sense of power and agency. The authors write that what we need is an understanding of empowerment that is social and does not burden the individual but maintains agency.
They begin by noting that despite the biopsychosocial model of mental health, individualization is predominant in research and practice. Even when structural factors such as poverty and homelessness are discussed, the pressure to fix them is still on the individual—asking them to take control of their treatment, make lifestyle changes, etc.
At the same time, personal empowerment has been linked to lower-self-stigmatization and depressive symptoms and better outcomes. Given that feeling a loss of control or power and hopelessness are key in depression, individual empowerment is likely to be beneficial. Originally, empowerment was supposed to be applied at all levels of society, the individual, community, and organizational/structural, but the focus has only been on individual empowerment.
Several criticisms of the individual/patient empowerment narrative have been put forth. First, it is related to Western values such as self-control and self-management. Resultantly, instead of being objective and universal, it is steeped in societal values of what it means to be a responsible self-enhancing good citizen. It falls short in other cultures with different value systems.
While this narrative of self-empowerment sounds good, it can lead to self-blame, victim-blaming, self-responsibilization, and the marginalization of socio-cultural factors. People can be judged and blamed for not managing their depression even when the causes are largely social. As a result, people may not question systemic injustices (exploitation of labor, poor living conditions) and how they might be connected to what they are feeling.
The researchers show how this self-blame and excessive self-responsibility is reflected in the participants of their research. They conducted eight semi-structured interviews with Greek Cypriots about their experience of depression.
They found rampant self-blame in patient discourses. The effect of the individualization narrative was evident. This held true even when patients were aware of the role of sociological factors, such as bullying, drug abuse in the family, financial troubles, etc. However, they still internalized both the cause and treatment of their depression. Some excerpts from their narratives highlight this point:
"[Depression] was due to my stupid [reactions] of [overthinking] and anxiety, (…) and my personality traits. (…) Many times, I create problems for myself on my own to be honest. It is no one else's fault. (…)"
"You put yourself in a prison, in a box, so I believe [depression] is a torture. Um, you imprison yourself on your own, no one else is putting you there, and you create things with your thoughts, and the only one responsible for this situation is you. (…) No one can help you if you don't want to help yourself."
"The weak ones, the sensitive ones [are affected more by depression]. (…) I was a weak character. (…) You need strength. Maybe you acquire this strength because you are suffering? And you say [to yourself] that you need to do something, you can't stay like this. (…) I told myself that I will fight [depression] on my own. (…) If [the pills] help me and I help myself, I will make it."
At the same time, for most patients, self-responsibility and accountability were also a source of strength and empowerment. One patient said:
"Psychotherapy. [It's] when you discover your strengths and that it's okay for others not to like you. [You] learn things, [you] change, [you] begin to love yourself. [You] work on yourself and to get to know yourself. (…) Little by little, you discover your strengths."
Even when some patients knew that social factors had been at least partly responsible for their depression, these factors were not discussed in treatment.
The researchers suggest including more social aspects in understanding and treating depression while also acknowledging how personal accountability is important for empowerment and agency. Individual empowerment is embedded in socio-cultural contexts—growing up in a community that looks out for each other instead of punishing those in poverty, a loving and encouraging family, a state that takes measures to reduce poverty and unemployment, etc.
The authors write that they think a big reason social systems are avoided in favor of individual responsibility is that social change requires long-term effort, resources, and time. What is needed is research that studies practical difficulties hindering these changes. They write:
"So, it is possible that in an attempt to compensate for these barriers and offer a more immediate solution in the treatment of depression, mental health professionals focus on individual factors, which are more easily amenable."
Their solution involves practitioners explicitly acknowledging the place of the social determinants of depression, reminding patients about these factors and their role in their own condition, and moving beyond focusing simply on patient empowerment. They insist these measures are essential if we are to change patient understandings around self-blame and treatment responsibility.
****
Orphanidou, M. & Kadianaki, I. (2021). Addressing individualization in depression: Towards a socially informed empowerment. In Christos C. & Georgia P. (eds.) Depression Conceptualization and Treatment. Springer (Link)