A recent paper published in the Journal of Mental Health examines the frequency of clinical mental health data in the UK, including information related to social determinants of health, as well as phenomenological (symptom-focused) reports. This clinical data is based on codes from the International Statistical Classification of Diseases and Related Health Problems (ICD) and comes from the UK NHS Trust electronic database.
The authors, including British clinical psychologist Peter Kinderman, found that both social determinants of health and phenomenological codes were rarely used in clinical reporting, despite their known prevalence among service users.
"In 2012, a leading group of social psychiatrists argued that mental health care needed to reform, to take better account of social determinants. Similarly, the United Nations Special Rapporteur Dr. Dainius Puras argued that mental health problems are strongly linked to early childhood adversities, inequalities, and abuse, and argued for a 'revolution' in mental health care; a shift in focus from 'treatment' towards a more fundamental social basis for care. These kinds of visions for care take, as their first step, the recognition and recording of these social determinants," write Kinderman and co-authors.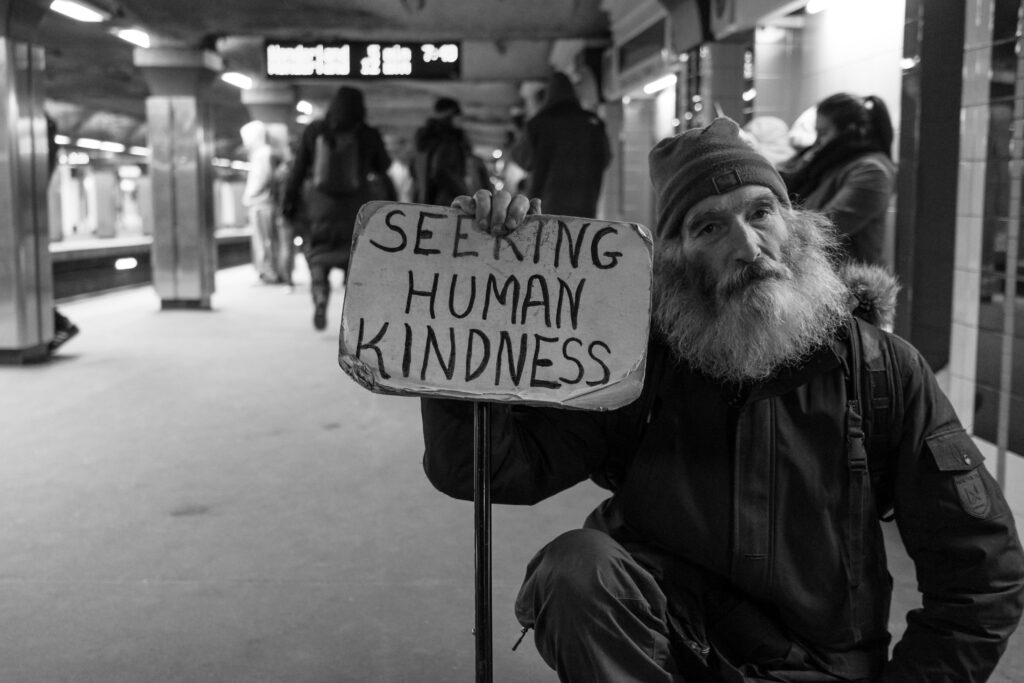 The United Nations and many others have called for the need to recognize the impact of social and economic factors on mental health instead of an individualizing approach based on the medical model. These social and economic factors include phenomena such as poverty, immigration, adverse childhood experiences, homelessness, and isolation.
Kinderman has also proposed reforming psychiatric diagnosis by placing a renewed emphasis on diagnosing social conditions instead of disorders within individuals (see MIA interview). Despite these calls, however, psychology and psychiatry continue to be ruled by a dominant paradigm based on individualism and narrow understandings of the brain.
The current paper examines how frequently social determinants of health codes were reported in UK mental health case records between January 1, 2015, and January 1, 2016. The authors, recognizing the "overwhelming evidence" for the impact of social determinants of health on mental health, sought to analyze how often ICD-10 and ICD-11 categories related to these phenomena are actually mentioned in clinical case records.
They also looked at the frequency of "phenomenological" ICD codes being reported, focusing on symptoms, such as auditory hallucinations and suicidal ideation, rather than diagnosable disorders.
The authors examined 21,701 case records from the UK NHS Trust, an electronic database based on "the ePEX system, an electronic healthcare records system designed both for internal Trust clinical activity and for mandatory reporting to commissioners and regulatory bodies."
Out of the 21,701 case records, 4656 individuals were given a formal diagnosis.
10.2% of the entire sample of service users were diagnosed with a "mental, behavioral and neurodevelopmental disorder," such as paranoid schizophrenia.
Use of "quasi-diagnostic" codes, consisting of "symptoms, signs and abnormal clinical and laboratory findings, not elsewhere classified," was fairly rare. Nineteen people (0.1%) out of the 21,701 received a code related to, for example, auditory hallucinations or "'other symptoms and signs involving emotional state' (R45.8)."
The ICD system is complex and can include primary diagnoses and secondary diagnoses, however, which forced the authors to manually examine many cases. Codes related to "symptoms, signs and abnormal clinical and laboratory findings, not elsewhere classified" were mentioned a total of 66 times.
Only 43 references were made to ICD codes related to social determinants of health for 39 individuals (0.2%, or 0.8% of diagnosed individuals).
For example, two individuals were identified as "unemployed," one individual was assigned the code for "other physical and mental strain related to work," one was identified as "homeless," and three were classified as "living alone."
In addition, two were classified as having a "problem related to social environment," seven were reported as having "problems related to alleged sexual abuse of child by person within primary support group," and six were reported as dealing with the "disappearance and death of family member." Others were given codes related to legal troubles, psychosocial circumstances, "stress, not elsewhere classified," and other issues.
When individuals were given a mental diagnosis, such as PTSD, it was also rare to find an accompanying psychosocial code. For example, out of 64 people diagnosed with PTSD, only two cases mentioned vague "psychosocial circumstances." In addition, no "specific traumatic events" were reported in any of these cases, despite PTSD being grounded in a personal history of trauma.
Similarly, out of 151 service users diagnosed with an "emotionally unstable personality disorder," only one case mentioned anything related to social determinants of health—a single mention of alleged sexual abuse.
The authors compared the infrequent use of these codes to estimated population prevalence. For example, only three people in the database were reported as living alone, while 11% of all mental health service users reported living alone in a representative survey.
Adverse childhood experiences related to trauma were reported only 11 times (0.05% of the total dataset), but in epidemiological studies, 31% of participants have reported trauma events in childhood.
In summary:
"Overall, codes for possible social determinants were used in only 39 cases (0.2% of the whole dataset of 21,701 individuals, or 0.8% of the 4656 receiving a primary diagnosis). Comparison with relevant baseline frequencies revealed a highly significant under-reporting of key, known, social determinants."
Meanwhile, phenomenological (symptom-focused) codes were used in only 19 cases. They note that these statistics are similar to findings from within the U.S. psychiatric system.
However, they do caution that this data does not provide insight into "individually held" psychiatric and nursing clinical notes.
The authors conclude:
"It is likely that diagnostic information might have guided clinical decisions on at least some occasions but was not recorded on the database. Nevertheless, the omission of records of the social determinants of mental health problems is important, because of the likely impact on our understanding of the problems, on care pathways, and on political agendas.
Describing the circumstances that may have contributed to distress promotes understanding and, thereby, compassion. Research has demonstrated that the inclusion of information about social determinants reduces the likelihood that a pattern of behavior is seen as pathological. Omitting information about psychosocial circumstances means that a biomedical, pathologizing explanation is more likely."
****
Kinderman, P., Allsopp, K., Zero, R., Handerer, F., & Tai, S. (2021). Minimal use of ICD social determinant or phenomenological codes in mental health care records. Journal of Mental Health, 1-10. (Link)