Because I could relate, I recognized the signs of emotional crisis in my brother long before anyone else did. Like so many people in my circle, and myself before I retired, he was having a hard time dealing with the nonsensical political atmosphere at his workplace and it was beginning to manifest in his personal life. In a world of technology and pressure to promote quantity over quality, his interpersonal skills as an interviewer were no longer utilized to be the effective recruiter he once was because he was told by his superiors to "hire anyone who is breathing," and he didn't feel right about that. His ability to sense a good-fit candidate and do what was right in his mind was being taken away from him; he was feeling the dehumanizing shift of the workforce. His was similar to the corporate mentality stories I heard repeatedly from my working friends, and that I told before I left higher education.
Add to that the chaos of Covid, which in my brother's case meant the loss of his best friend with whom he had shared a brother-like relationship since high school. This happened shortly after losing his close brother-in-law to cancer. My brother's emotional release was happening slowly. This is a common factor in our current culture, as we don't often take the time to feel through the process that is required to care for our emotional selves. He was weeping while talking of his blessings, feeling gratitude, reading books about fear, talking about anger management courses at the same time as he was taking yoga classes to relax. He was living a sped-up life while trying to feel.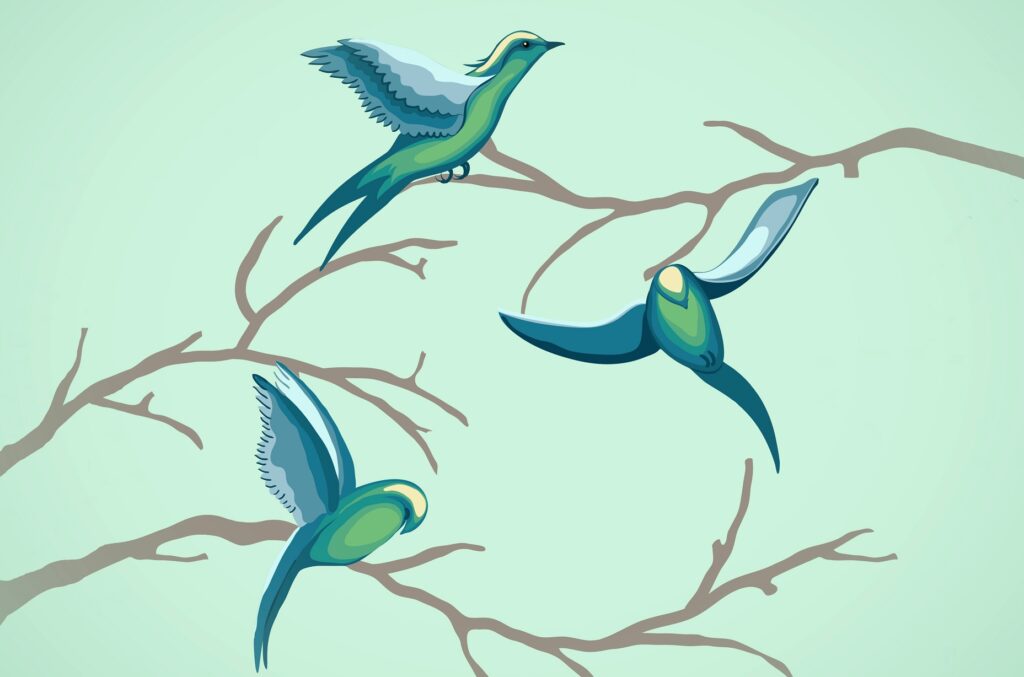 Meanwhile, he shared with me that his primary doctor classified him as close to a "breakdown" and had warned his wife to be on the lookout for "signs that he would harm himself or others," even though he had never expressed such sentiments. Physicians in the past asked their patients; this one was assuming. "You are exhibiting all of the signs of Bipolar Disorder," his doctor told him. That label set off an alarm of paranoia in his mind. When his doctor recommended medication, my brother refused.
He will get loving care from me in the form of a nonjudgmental, attentive listener, but it's a crapshoot whether he will get that elsewhere. My brother asked me to explain why, when he had quit smoking and drinking and had started exercising per his doctor's orders, he still was having a meltdown. The answer I came up with was that my brother's spirit needed tending to, and doctors weren't taught how to treat that in med school.
Ironically it was that same brother who, when witnessing my own emotional crises five years ago, didn't know how to reach or communicate with me, so he made his best choice to drive me to a hospital—leaving me in the hands of strangers who abandoned and drugged me in the name of institutionalization because that is our go-to solution here in America. That is what I also had experienced only once before, eighteen years prior, when I was assigned that same, now popular label, Bipolar Disorder. At that time, after a traumatic life experience, I had a "breakdown" at work which the psychiatric world described as a psychotic episode. My workplace counseling center did the best they could with me then, also adhering to that go-to solution.
During this second visit, my grown daughter was suspicious when doctors refused to let her see me, saying I was not myself. She wondered how strangers could make that assessment over someone who knew me intimately. After that experience, my intuitive self knew there was nothing "wrong" with me beyond feeling the pain of the emotionally devastating events that were happening in my life. After I was released from the hospital the second time, things were different in my reality. I was much wiser, and filled with curiosity rather than fear. Away from work for four weeks, I began to reflect on my situation. I didn't feel "sick" beyond the illnesses caused by the antipsychotic medications. During the eighteen years leading up to my second "breakdown," or what I would call a breakthrough, I had survived a divorce, been successful as a professional, written and published my first book and raised two teenagers alone while managing a household. I was fine until separate traumatic events in my personal and professional lives collided and pushed me back to that state of emotional crisis. Yet I emerged this time as a different person, and knew I had to exit the mainstream mental health system.
This occurred at the end of a quick appointment with my last psychiatrist when I tried to squeeze in a few positive words about the exciting new things going on in my life, including the completion of my latest book and a new job offer that restored my lost retirement benefits. He interrupted me and said, "At our next visit, 'we' will talk about increasing your medication. You seem to be a bit too happy." Then he escorted me to the door.
I laughed maniacally out loud in the car all the way home, expressing the pent-up joy that I had suppressed for so long. There wasn't a next visit to any psychiatrist.
In the weeks that followed, starting with reading about spiritual emergences, hearing voices networks and peer-assisted programs, I learned that there were dozens of alternatives to hospitalization and many other explanations for "mental illness." My spiritual mentor put me on the right path by asking me to think and write about what was taking me out of alignment. Different from the awkward yet well-intentioned apologies from my family and friends, her guidance set the stage for my sustainable and self-directed mind, body and spirit realignment.
Eventually my explorations into mental wellness led me to Mad in America and other organizations and pioneers who are questioning and rethinking psychiatry. I continue to be enlightened by them. An intense curiosity and desire to help guided me to do my own research about the history of the U.S. mental health system and how it came to be so pharmacologically and politically driven. Because it took me years of digging through one personal or organizational story at a time to find these alternative views and supporters, I know that they continue to be buried way too far underground for the average person to benefit.
Although unplugging is a big part of my mental wellness plan, I have learned to intentionally connect digitally with like-minded people and organizations globally. I attend webinars to learn all I can about the ceaseless and dedicated work that is being done to find better solutions to the natural human condition of emotional and mental distress. There's still a long way to go (many of my close family and friends still subscribe to that chemical imbalance theory). Yet I have noticed the shift in psychiatrists, groups, individuals and those of us who are labeled, leaving the system and finding better solutions. Like all new ideas, the "we are well, not disordered" concept will take some time to come to the forefront.
While there's still a long way to go, especially here in the U.S., hope is surfacing. I see the need for others to hide their identity (either face or name) in webinars and support groups, wearing the perceived shame on their sleeves as I once did. Until that need to hide transforms into a desire to celebrate our human qualities, I believe the stigma will remain. As for my brother and all of the newly labeled, I hope they know about and choose more compassionate and humane options where they are able to get real help for their emotional distress. Before they end up in an institution.
In the five years since my second (and last) hospitalization, I am still studying emotional and mental health care and am creating my own ways of supplementing the mental health system with peer support, compassion and the better "What happened to you" philosophy instead of that DSM-defined "Here's what is wrong with you" approach. I created and continue to follow my unique customized treatment plan which consists of nature immersion, writing and establishing human heart connections. Graduating from that trauma-inducing work environment, I'm now passionately working every day toward making life different for the labeled ones, working on a new book and transforming my home into a peer respite site, using the wisdom I have learned from my lived experience and the infinite stories of others.
In June I started a graduate program for integrative wellness at a holistic school, which will allow me to intertwine my skills, knowledge and love for my fellow humans in the area of mental and emotional health. It is my intention to create a future world where no human being will ever be classified as disordered, either by a doctor or from the pages of an antiquated reference book written by "experts." Another mission is to change the dismal narrative and poor communication habits that have evolved through time and bureaucracy in our status quo mental health system. As a writer, I know that the power of careful word selection and communication delivered through the language of kindness can never be underestimated. Change the language, change the mindset, change the outcome.
Who would've thought that two unpleasant incarcerations eighteen years apart would alter my life and turn into an overall blessing that I am grateful for every day. I only hope it is in time to help my brother.
***
Mad in America hosts blogs by a diverse group of writers. These posts are designed to serve as a public forum for a discussion—broadly speaking—of psychiatry and its treatments. The opinions expressed are the writers' own.
***
Mad in America has made some changes to the commenting process. You no longer need to login or create an account on our site to comment. The only information needed is your name, email and comment text. Comments made with an account prior to this change will remain visible on the site.