A study on the mental health effects of the psychedelic drug ayahuasca found that the drug was no better than a placebo. The researchers suggest that the ceremonial aspects of the ayahuasca ritual are far more important than any proposed biological action of the drug.
The researchers randomly assigned 30 experienced ayahuasca users to receive either the drug or placebo. Then they checked outcomes of anxiety, depression, and stress. They found that mental health outcomes improved—in both groups. There was no difference between the ayahuasca group and the placebo group.
The researchers write, "Symptoms reduced in both groups after the ceremony, independent of treatment."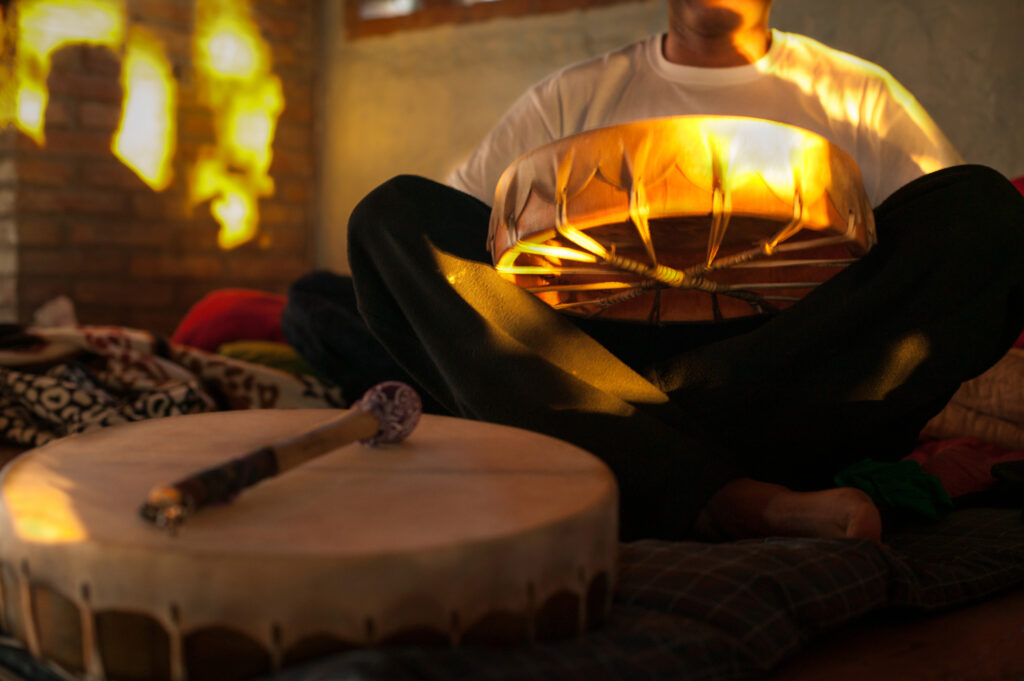 In fact, both groups experienced about the same level of psychedelic effects, too. The researchers write that "participants in both groups experienced altered states of consciousness during the ceremony."
The researchers write that this is why placebo-controlled trials are so important:
"These findings stress the importance of placebo-controlled designs in psychedelic research and the need to further explore the contribution of non-pharmacological factors to the psychedelic experience."
The study was led by M. V. Uthaug at Maastricht University in the Netherlands, and it was published in the journal Psychopharmacology.
According to the authors, ayahuasca as a treatment for mental health problems is growing in popularity, and researchers have studied its effects by observing psychedelic retreats. However, they write that these researchers generally do not control for the placebo effect, which could explain the positive initial findings.
Ayahuasca "treatment" often includes a ritual or ceremonial aspect, as well as a group of like-minded people who all expect it to have an effect. These are factors that strongly enhance the placebo effect.
This study also demonstrates how indigenous ritual beliefs are co-opted and misunderstood by the medical model of psychiatry. In psychiatry, it is assumed that the drug's biological aspect causes the improvement; however, in indigenous cultures, the ritual itself is responsible for the improvement.
According to the researchers:
"It should also be noted that for many indigenous traditions, it is not necessary for the participants to consume ayahuasca. The belief held is that the shamans perform their work to aid those in the ceremony, even if they have not consumed the brew."
The study had one massive limitation: the participants did not meet the criteria for psychiatric disorders. But this is also true of other naturalistic studies on the drug, which appeared more promising because they did not control for the placebo effect.
Similarly, a recent paper revealed that another psychedelic, touted as a "miracle cure" for mental health problems, esketamine, actually failed five of its six clinical trials and was associated with significant harm.
****
Uthaug, M. V., Mason, N. L., Toennes, S. W., Reckweg, J. T., de Sousa Fernandes Perna, E. B., Kuypers, K. P. C., . . . & Ramaekers, J. G. (2021). A placebo-controlled study of the effects of ayahuasca, set and setting on mental health of participants in ayahuasca group retreats. Psychopharmacology, 238, 1899-1910. (Link)