A new article published in the Journal of Humanistic Psychology examines the inclusion of humanistic and existential psychology principles in mental health outcome measurement over the past 15 years.
The author, Andrew M. Bland, contrasts assumptions of humanistic and existential psychology with those of the medical model. While the findings demonstrated that humanistic/existential psychology principles have been increasingly included in mainstream mental health outcome measurements, the author notes further areas for improvement in research and instrument development.
Care based on outcome measurements has increasingly become the norm in community mental health centers (CMHCs) in the United States, where clients complete outcome measurements related to their symptoms or diagnosis to show how effective the therapy is that they are receiving. Treatment success from this perspective is often based primarily on symptom reduction and privileges brief treatment approaches that stress fast-paced recovery – despite research indicating that these approaches can be overwhelming for clients and can lead to adverse outcomes. Further, research elsewhere has suggested that clients and clinicians often disagree on mental health outcomes, questioning the validity and usefulness of these measures.
Andrew M. Bland, of the Department of Psychology at Millersville University, writes:
"Similar to the failed No Child Left Behind initiative in education, behind these seeming good intentions are more troublesome motivating forces: cost containment and increased accountability in the face of economic uncertainty. Clinicians' ability to be reimbursed for providing services—especially to clients who receive public benefits—has become contingent upon demonstrable symptom reduction."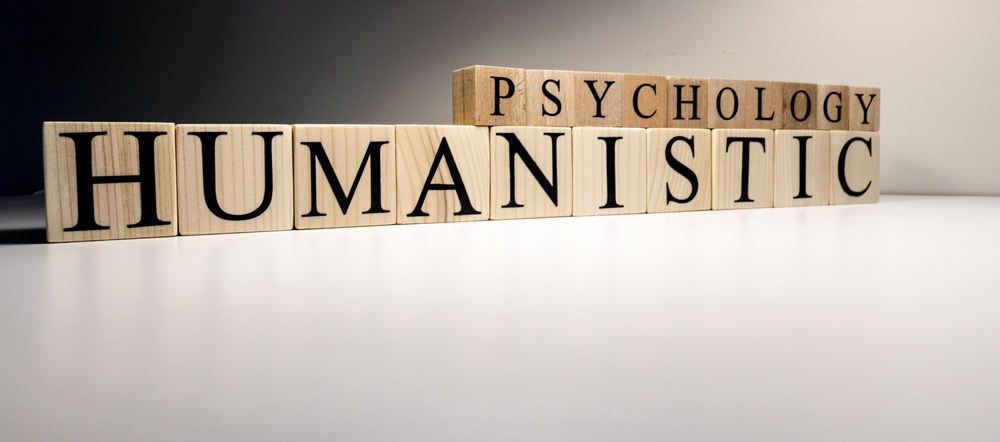 Humanistic psychology has been critical of outcome measurement for its lack of focus on the context in which clients reside, which, in turn, results in a picture of clients and their recovery that neglects to take into account their human qualities. Additionally, emphasis on brief, symptom-reduction-based treatment does not allow room for humanistic/existential perspectives, which privilege the person as a human being instead of a cluster of psychopathological symptoms.
In the current article, Bland explores the philosophical and political assumptions of the medical model, which relies on biomedical understandings of mental health issues, such as hedonism, universalism, atomism, materialism, and objectivism, which are at odds with humanistic/existential perspectives.
Bland identifies how these assumptions are embedded within three psychotherapy outcome measures that are typically utilized in daily practice in CMHCs – the Adult Needs and Strengths Assessment (ANSA), the Ohio Mental Health Consumer Outcomes System ("Ohio Scales"), and the Diagnostic and Statistical Manual of Mental Disorders, Fifth Edition (DSM-5) assessment measures. The ANSA is a clinician-rated assessment, whereas the Ohio Scales and DSM-5 measures are self-report measures.
In addition to emphasizing the medical model assumptions that underlie these outcome measurements, Bland also highlights the progress made regarding the increased inclusion of humanistic/existential principles in these measures.
The medical model presupposition of hedonism reflects the idea that treatment is effective when it reduces suffering and increases well-being efficiently, both in terms of time and money. Bland's exploration revealed that hedonism remains a focal point of three outcome measures explored, as they all emphasize symptom reduction and linear progress rather than examining the individual's recovery process. This emphasis on symptom reduction contrasts with what clients have reported makes good therapy, which includes an increased sense of empowerment and improved relationships.
Additionally, the concept of universalism, or an emphasis on standardized diagnosis and manualized treatment, was also found to be prevalent across measures, as none of them asked directly about clients' concerns related to how helpful treatment is, particularly for culturally diverse populations.
Moreover, atomism reflects the idea that pathology is located within the individual rather than a symptom of societal issues, including oppression of marginalized groups. Only one of the measures examined looks at oppression as being key to diagnosable concerns. However, it does so indirectly and in a part of the assessment that is excluded from the overall outcome algorithm. Despite this, two of the measures examine family relationships and access to resources, which offer a step in the direction of a more holistic approach to understanding human suffering.
Materialism is the valuing and emphasizing of primarily what can be physically observed, which results in weight being placed on therapies that are cost-effective and address operationalized symptoms as opposed to focusing on long-term benefits or essential factors, such as interpersonal processes or existential issues.
Growth has been demonstrated in this area over the past fifteen years, as two of the measures include items related to personal growth and second-order change like hopefulness, creativity, empowerment, self-worth, and more. Moreover, one of the measures contains an item regarding the individual's perception that they have been treated with dignity and respect at the agency.
Reflecting overall on the changes he observed in his review, Bland writes:
". . . since Levitt et al.'s (2005) analysis of the presence of humanistic themes in nine instruments then-commonly used in mental health outcome research, there has been generally little change insofar as the principal focus remains on symptom reduction. Improvements have been noted especially in the interpersonal, agency in self-definition, and personal growth domains, while item content pertaining to clients' therapy experience and global functioning remains particularly underdeveloped. This seems to reflect a trend in which clinicians are placed in the expert role as an automatonic technician who listens for, diagnoses, and treats minute aspects of symptoms while greatly running the risk of missing the big picture and thus leaving underlying concerns relatively unaddressed and prone to eventual return."
Limitations of Bland's work include his focus on how many items from each assessment captured humanistic themes rather than examining the wording of items/how it could be improved; the small sample size of outcomes measurements; his focus on adult measurements; the use of Levitt et al.'s work solely to define and determine humanistic principles, some of which are specific to certain populations or situations; and lastly, the focus only on outcome measures used in the US.
Bland offers recommendations to alleviate some of the problems associated with outcome measurements, such as clinicians being negatively affected by policymakers or health care administrators misusing data or clients not being honest in their outcome measures due to fears that they might lose their benefits or services.
He suggests that alternative measures or measures that could be used in addition to existing outcomes measures provide one way of addressing these concerns. Along with the availability of alternatives, flexibility in administration is critical to moving toward a more individualized approach to outcome measurement.
Bland highlights a few new outcome measures that have been developed, such as Duncan et al.'s Partners for Change Outcome Management System, which goes beyond symptom reduction to look at holistic, second-order change, examines overall global functioning and assesses the client's experience of therapy.
Additionally, Levitt's Client Experiences of Therapy Scale is another example of a measure that examines the client's experience of the quality of therapy. Positive psychology is an additional avenue that could be explored, as the field has also created measures that examine humanistic constructs.
Other recommendations include the development of measures that capture existential-related concerns and using more open-ended questions to better understand the client's experiences and the nuances of growth and progress in therapy. Bland also suggests that further research, particularly qualitative methodologies, examining progress in therapy could inform the development of outcomes measurements that more effectively capture therapeutic growth in a way that aligns with the requirements of managed care while also maintaining the humanity and dignity of the client.
****
Bland, M. Andrew (2022). A 15-year progress report on the presence of humanistic/existential psychology principles in mental health outcome measurement: Thematic discourse and summative content analyses. Journal of Humanistic Psychology. https://doi.org/10.1177/00221678221077475 (Link)