A new study published in Issues of Mental Health Nursing finds that influential psychiatric nursing textbooks frame mental health nursing as a purely biomedical practice, failing to convey the significant debates in the field over psychological and social factors.
The study used Critical Discourse Analysis (CDA), a method used to analyze how language is used in texts to deploy and reinforce power relations and legitimacy, to demonstrate how these texts legitimate psychiatric discourse.
Through presenting the subjectivity of mental health professionals as objective scientific facts, conveying urgency and necessity for psychiatric intervention, and fusing with other scientific and medical disciplines to lend credibility to psychiatry, such discourse can lead to taking this medicalization of professional judgment for granted and devaluing the subjectivity of patients being assessed.
"Mental health discourse has been the site of a lively and contentious transdisciplinary debate, particularly concerning its conceptualization as a concept and subsequent understandings of lived experience in the context of mental health and illness," the study authors, led by Simon Adam at York University, write.
"Correspondingly, this article examines the current state of mental health discourse in nursing education by focusing on the undergraduate pedagogy of the mental health nursing assessment in Canada."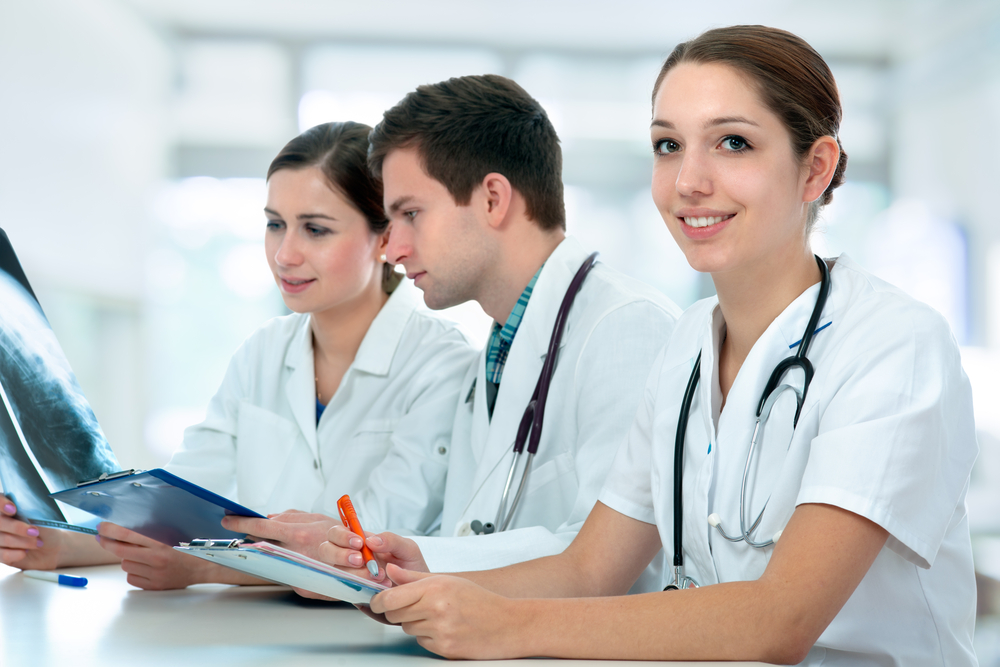 By focusing on nursing education, the researchers attempted to understand how much mental health nursing incorporates biomedical and other perspectives into its curriculum. To do so, they examined undergraduate nursing texts, which are central to building up nurses' professional knowledge. The researchers believed it to be an essential strategy to interrogate, critique, and intervene in nursing practice.
To get a comprehensive view of mental health discourse in nursing education, the researchers examined the language used in three primary texts (chapter on assessment, nursing professional standards, undergraduate nursing competencies), interviewed seven students and eight instructors in a local nursing program, and wrote field notes from 9 hours of class observations.
This discourse analysis focused on the content, style (vocabulary and grammar), and composition of language use. They also aimed to analyze the language used in nursing practice by describing how discourses are used and combined with different genres (pharmacology, medicine, law) to influence psychiatric discourse and their social consequences, as well as resistance to some of these dominant discourses and considering alternative discursive hybrids.
Through this "micro-linguistic interrogation," the researchers found evidence of the main assessment chapter of the textbook reinforced by the other texts that incorporate and legitimize psychiatric discourse in nursing education. Through this text on mental status exams, student nurses were introduced to mental illness as a medical (material) phenomenon studied through clinical and medical assessment tools.
By contrasting subjective information, knowledge rooted in personal experience and opinion, with objective information, knowledge obtained from neutral observation, the authors note how the text defines collecting subjective data for assessment in a way that might lead to the transformation of professional subjectivity into objective medical fact. They write:
"The foundational–and most influential–text defines subjective data as information gathered from the 'health history through questions (examiner asks) and explanation (rationale).' We find this definition rather broad and indiscriminate, potentially permitting perspectives other than that of the patient to enter into the subjective category, including those which may be contradictory to or in direct opposition to the lived experience of the person being assessed."
Interviews with instructors acknowledge subjective factors in teaching nursing assessment well, along with the differences in patients' assessments due to nurses' clinical subjectivities that contradict its claim as an objective, scientific practice. The authors posit that the interpretation of the assessing nurse is based on their values and determines whether a patient's features of appearance or behavior are appropriate, odd, or some other judgment possibly indicating mental illness. However, this interpretive element is not acknowledged in the textbook and positions the mental health nurse's clinical judgment as coming from scientific expertise beyond questioning.
They describe a process assumed to have significant reliability across nurse assessors where the nurse's professional interpretation takes these reports of "subjective" data along with their own observations to compare against a set of pathological categories (e.g., the DSM) to formulate diagnoses that lead to interventions. Through clinical exercises in the text, the authors demonstrate an example of how subjective data considered in assessment can altogether omit the patient's lived experience by relying more on the reports of others (e.g., family members) who deem the patient's behavior as socially inappropriate.
"The mental health assessment, reinforced by other texts, is for the most part linguistically designed to give matter-of-fact orders by way of imperative statements, deployed as orders, not dissimilar to what is traditionally known as doctor's orders," the authors write. "Designed remarkably similar to an instruction manual, the mental health assessment is made to be the 'how-to' for the investigation and diagnosis of mental illness. Imperative statements present an authoritative, monologic account for what constitutes mental health and mental illness, and what to do about the latter."
Findings from the analysis show how the text is constructed to convey a strong sense of certainty regarding the psychiatric basis of mental illness (avoiding discussion of social determinants) that has major public health consequences and requires urgent intervention. Thus, nursing students are assumed to take a passive role in learning, where they act as "empty shells" into which knowledge is "deposited."
By combining psychiatric discourse with other discourses (e.g., public health, safety, surveillance) and drawing upon the authority of local and national institutions (e.g., the Mental Health Commission of Canada), such texts lead to a sense of medical legitimacy for psychiatry. The authors found the language of the mental health nurse to be primarily composed of hybrids of converging discourses. From their field notes, the authors commented that
"Students become trained in speaking in this hybrid way, in this case, with the goal of invoking a sense of urgency and alarm around mental illness. By way of drawing on language of safety and surveillance, the idea of urgency is invoked and articulated to the need for quick and necessary intervention. This strategy generates importance and, by association, lends legitimacy to psychiatric discourse and, subsequently, a psychiatric response to mental health conditions."
From this Critical Discourse Analysis, the authors discuss some of the implications on nursing education and nursing knowledge. By demonstrating that the ideological strategy for psychiatry's discursive legitimation has a taken-for-granted objective "scientific" discourse, this finding is troubling when considering the problem of professional judgment and, at times, the patient's subjectivity being deemed as irrelevant in assessment.
As the authors point out, to avoid entrenchment in potentially marginalizing biomedical discourses, mental health nursing should diversify its language beyond psychiatric discourse to aim for epistemological justice by drawing on other critical genres and lived experience narratives.
Psychologists in the UK have analyzed the use of psychiatric discourse by UK legislators to construct mental health professionals as "experts" that treat mentally ill "patients" in need of intervention for public safety without reference to the latter's lived experience.
Previous research has examined how different discourses, including religious, medical, and legal, have constructed drug use, with the disease model of addiction allowing for the psychiatrizing of the drug user that distances the provider from the patient's subjectivity. The discourse of recovery that valorizes personal responsibility and abstinence has also been experienced as oppressive to people with substance use issues who face stigma when unable to meet such neoliberal standards.
While work continues to grow on critically analyzing mental health discourse, this study marks the first foray into understanding how mental health nursing texts use discourse to socialize student nurses into their professional roles in assessing and treating mental illness.
****
Adam, S., Gold, E., & Burstow, B. (2022). From subjective opinion to medical fact: A critical discourse analysis of mental health nursing education. Issues in Mental Health Nursing, 1–9. https://doi.org/10.1080/01612840.2022.2113940