Is recovery from akathisia possible? Seven years ago, my answer to this question would have been "no" because I still had a blind belief in the medical system despite being utterly betrayed by it. The medical professionals with whom I had been working had told me that once someone's "conditions" (meaning the drug-induced movement disorders I'd developed) had deteriorated to the level mine had, the damage was permanent, and full recovery was unlikely.
That sentiment was reflected in the piece I wrote for Mad in America four years ago. I'd made the short film about akathisia, "How Bad Can Good Be?," from a hopeless state of mind. My hopelessness seemed reasonable at the time because I was told it was hopeless. Everything I read, everywhere I searched, everyone with whom I spoke either reinforced that narrative or had no hope to offer because they claimed they'd never seen anyone who had been so damaged by medications. In fact, my neuropsychologist called me the "Lucy of Akathisia." As if I didn't feel isolated and freakish enough.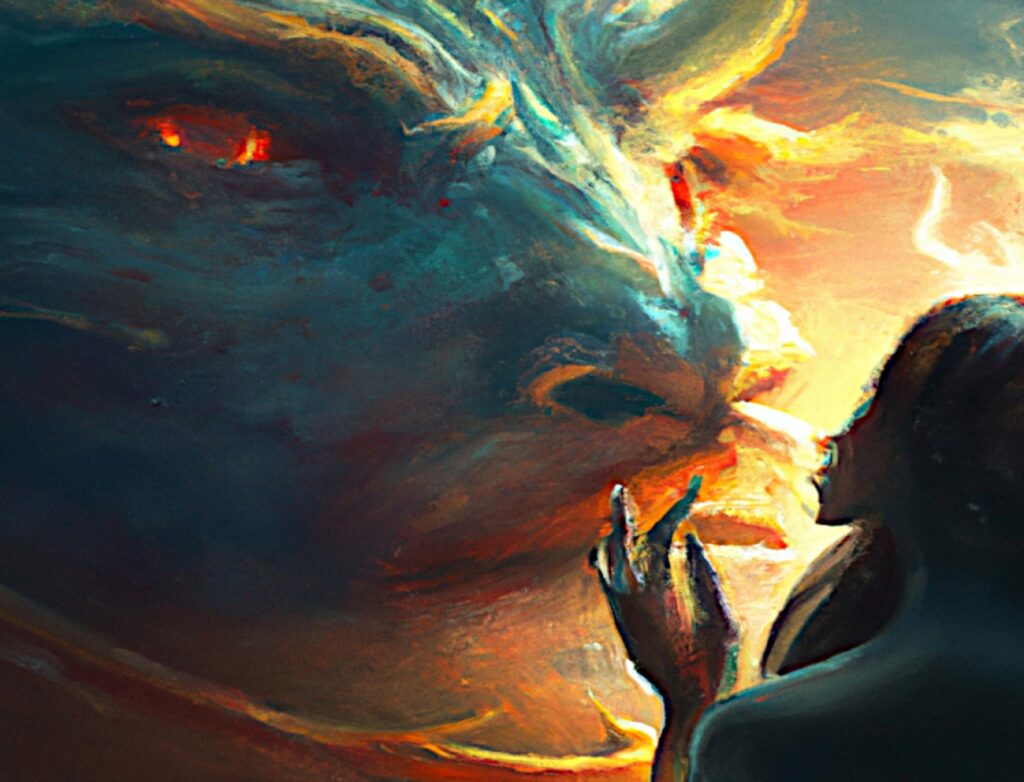 But what was there to feel hopeful about? I had been broken by a system I'd been taught to trust with my actual life, and in turn, that system blamed what it could on me, the patient, while shirking any responsibility for what had happened to me with the callous disregard of a sociopath.
The Medical Model
For those who haven't read my first article, I'll summarize briefly. I was medicated with an SSRI after a traumatic brain injury (TBI) in 1997, and after experiencing drug-induced akathisia, my diagnosis was "upgraded" to bipolar disorder II. It was then I was placed on the polydrug carousel that came to characterize and inform the remainder of my adult life, drugs that included atypical antipsychotics. I won't go into too much detail because my story is not unique, nor particularly interesting, though it is several chapters longer than most. During the years following all this, I experienced increasing levels of suffering due to akathisia. While not the sole consequence of these drugs, akathisia was easily the worst and after my first bout with it, it never fully subsided. In a way, it became my baseline.
But nineteen years later, in 2016, I had reached the brink of what I could tolerate. With everything to live for, I wanted to die. And when I was told my suffering was caused by medications, not mental illness, the floor shifted, and walls began to cave in all around me. The diagnosis of bipolar disorder was removed and in its stead was a litany of drug-induced, tardive conditions that continued to reveal their damage as time passed. I was no longer someone with a sanctioned medical problem like bipolar disorder, I was suffering from iatrogenic harm. I had been used and discarded by a system whose reason for existence is to help people at their most vulnerable.
At this juncture, I had an understandable aversion to doctors, yet I was still totally beholden to, and dependent on, the medical system. New medications had replaced the psychiatric drugs—medications geared toward calming my shredded nervous system. The cocktail I was on was risky. The psychiatrist who had taken over my care after I'd withdrawn from Latuda, the final atypical, ordered a sleep study on me to make sure I was steadily and consistently breathing at night.
This was the only help and hope doctors can or could offer—more medications, designed to arrest and calm my overexcited, damaged nervous system: treating the failed treatment with other dangerous treatments. In other words, the medical model of care. But the medications they gave me to help me walk, speak, and sleep did nothing to quell the akathisia stubbornly grinding its way through my resolve. There were days I could barely breathe, barely move because I felt frozen in terror—but the compulsion to move overwhelmed me.
And then my body decided it could no longer move.
Cell-Crushing Fatigue
In 2019 we went to New York to see my editor. We'd gotten in late and the next day, we decided to go to Midtown. We walked the couple of blocks to the subway and once we reached the underground train, something was happening to me—I can't explain it other than whatever filters my brain had in place seemed to dissolve. An uncontrollable urge to throw myself onto the tracks overtook me. At our stop, my husband had to help me up the stairs to the street, and after that, I have no clear memory other than sliding down onto the sidewalk, unable to speak, walk, or move. The barrage of sights and sounds that made New York my favorite city assaulted my senses—my head was screaming. I couldn't process any of it. I shut down, crashed, and then felt myself float away, completely dissociated. We got back to the apartment, and I stayed there for two days in bed, fitful, sobbing, restless, terrified, and overwhelmed. My head was screaming with a kind of psychic noise I couldn't quiet. I was unable to leave the apartment except to go visit my editor at her home. When we arrived at her place, I needed to lie down immediately. Something was very wrong. The akathisia still writhed inside me, gnawing away at me and throughout my limbs, but through some sadistic cruelty, I no longer had the energy to move and quash it.
The preliminary diagnosis was my worst nightmare. Myalgic encephalomyelitis/chronic fatigue syndrome, or ME/CFS, was considered an autoimmune disorder with a distinct feature: post-exertional malaise (PEM). This meant that something as simple as going to the store, to dinner, doing laundry, or walking up a flight of stairs could put someone with ME/CFS in bed for days, even weeks. Even an enjoyable social event was too much. I'd noticed my ability to work out had been dwindling during the aftermath of discontinuing Latuda, but after New York, it gelled for me. Working out, being active, had been a huge part of my life, and suddenly, even the smallest exertions created cell-crushing fatigue in me that was never mitigated by rest. My ability to write was compromised by a type of cognitive haze, i.e., "brain fog." Add to that a constant raw throat, low-grade fever, pain—all over pain, swollen glands, headaches—like having the flu, all day, every day, and any physical, mental, or emotional exertion made it all worse. Ironically, sleep eluded me, another hallmark of ME/CFS. I could only writhe on the bed, body vibrating, and wait for rest that never came.
In short, I had tardive, chronic conditions caused by medications, including akathisia, that created the compulsion to move, and new conditions that disallowed movement. To make matters worse, I was on at least four different medications to treat/manage the tardive effects, and they, too, were never meant to be taken long-term. Everything I had cultivated throughout my life to help me survive was being stripped away. I couldn't move, create, write, or think. I felt trapped, bitter, and in total despair. Hopeless.
This is (Not) Your Life
By 2020, I'd adopted the same attitude as my husband, Kent, regarding the medical system. It was imperfect, as were the people working within it. And yet, even as I knew this on a conscious level, it took a worsening of my conditions to realize that if I continued to allow the system that damaged and betrayed me to define my potential for healing, I would never heal.
My husband and I noted that my symptoms often overlapped, making it impossible to determine what was causal, and what was merely correlative. The tardive damage from medications, subjectively expressed in people, is so varied it often prompts prescribers to invalidate the harm as psychogenic, and yet we knew what was happening to me was physical.
The realizations came gradually. When someone sustains head trauma from an accident, no one doubts their symptoms. If the individual can suddenly smell popcorn when there is none? They know what part of the brain has been impacted. Loss of speech, they know. Vision disturbances, they know. Frontal lobes are almost always affected, but these symptoms are a bit trickier to nail down. If someone has a stroke, the brain can and often does appropriate other parts of itself to regain functionality—homeostasis, even. In other words, working backward from the symptoms gives vital clues to which part of the brain, which system, has been injured.
So, what about a common, seemingly innocuous side effect of medication, something that no one thinks too much about, like dry mouth? If we pay attention to which part of the brain is in charge of salivation, the answer is the autonomic nervous system. In fact, the autonomic nervous system is in charge of so many of our bodies' processes, that to have even one part of it mucked up is to invite a system-wide crash, which is exactly what was happening to me.
At one point, I researched the effects of chemical warfare and medications used as agents of torture in Soviet Russia, and my worldview underwent a profound transformation.
I had a chemical brain injury from medications, not, as the doctors said, irreparable, irreversible damage. For the first time in a long while, I had hope. Because if recovery was in my hands and not theirs? I would heal.
TCBI (Traumatic Chemical Brain Injury)
We went in to see a TBI specialist who completely validated all we'd been through. He tested what parts of my brain had been injured—too many to recount here, but his first order of business was to create neuro-therapies suited to my specific symptoms and injuries. I had, by that time, experienced tardive, cervical dystonia for three years. My neck simply wouldn't move. He described the neuro-mechanisms of trauma, and we began working on moving my neck. I learned the role of "clean" eating and diet in healing a brain injury and maintaining emotional well-being. I learned that a sustained trauma response can be self-perpetuating.
Other vital systems are under the purview of the autonomic nervous system, like the endocrine system and the enteric nervous system. I found a specialist who tested not only my hormone levels but my nutritional levels as well. Fun fact: when you are in a constant state of heightened nervous system arousal, which seems to characterize akathisia, your body cannot absorb the nutrients from food. The brain is our hungriest organ. I'll let you infer the rest.
It was around this time my beliefs shifted again. I began to see my brain as part of a whole system. Once I did that, I fashioned my life to fit the paradigm of "healing from a brain injury" instead of "managing the results of permanent brain damage and other miscellaneous health catastrophes." I changed my eating habits and paid attention to what my nervous system told me. However, the symptoms and consequences of ME/CFS were a constant wrench in my attempts to recover. Even the TBI specialist told me that there was no way to cure an autoimmune disease, there was only "management."
It was Christmastime, 2021. I was, by that point, on daily oxygen and as I lay in bed jittering and writhing, my son came in to tell me he was in love. In a flash, I saw their children—children I wouldn't be able to babysit. I saw my own granddaughter and the years of her life I'd missed, and it was in that crystalline moment I said to myself: I MUST GET WELL.
I would not miss another moment of my "one wild and precious life."
Life, Worth Living
So, in a very real way, finding the road to recovery began with a conscious choice, but the steps leading up to that choice were myriad and haphazard. We tried things that were disappointments and we found things that edged me a little closer to functional. But throughout all of it, my husband never stopped searching for answers, and I never grew complacent. I had tried the hopelessness of, within, and through the medical model, and at times I had fallen into the despair of others who had been harmed by medications and who also believed they would never recover.
The thing is, I've never been very good at conforming to expectations of any kind. It was time to find my own way back.
In the next few weeks, I'll be addressing more about how I got here, and why I believe recovery from psychiatric drug harm, including tardive, chronic akathisia, is possible. There will be no blueprints, instructions, or "E-Z" steps because they don't exist. I wish they did. But what I have to offer, what any one of us can offer each other, is hope.
***
Mad in America hosts blogs by a diverse group of writers. These posts are designed to serve as a public forum for a discussion—broadly speaking—of psychiatry and its treatments. The opinions expressed are the writers' own.
***
Mad in America has made some changes to the commenting process. You no longer need to login or create an account on our site to comment. The only information needed is your name, email and comment text. Comments made with an account prior to this change will remain visible on the site.