According to new research by Joanna Moncrieff and Sebastião Viola, mental health problems have become the leading cause of disability claims in the UK. While the overall number of claims for other conditions has decreased by 35%, claims related to "mental disorders" have increased 103% since 1995.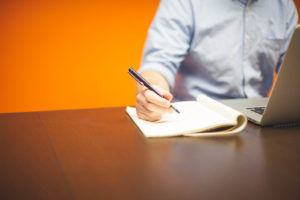 "The rising levels of people claiming disability benefits indicate our modern approach to mental health problems isn't working. Far from helping people towards a meaningful recovery, we are persuading people they are chronically sick," Moncrieff said. "Ever increasing prescriptions of antidepressants, antipsychotics and other drugs designed for mental disorders do not improve functioning, they merely remind people on a daily basis of their incapacity."
Using data from the Department of Work and Pensions in the UK, Viola and Moncrieff "examined changes in the prevalence of claims attributable to mental disorders." They found that "mental disorders" are now the leading cause of medical disorder claims in the UK, accounting for nearly 50% of all applications. Approximately two-thirds of all claims for "mental disorders" were attributed to disorders associated with depression and anxiety.
"Although the total number of people claiming state benefits for sickness and disability in the UK has declined since 2003, the number of people claiming benefits because of a mental disorder has been rising steadily, with current numbers at approximately 1.1 million."
The researchers note that past studies have found that the highest rates of these mental-health related claims occur in regions of the UK that have "suffered the greatest levels of industrial decline."  Observing this correlation, some experts argue that disability claims may include people willing to work but relying on the claims as unemployment in the absence of job opportunities. The current study did not, however, find a trend between unemployment rates and mental health related claims.
This finding leads the authors to suggest that there are "likely to be other drivers for the dramatic divergence in claims for mental disorders compared with other conditions in recent years." Decreasing stigma and increased awareness of mental health problems may be fueling the rise in diagnoses, for example. The increase in the number of people who have mental health issues and are uninvolved in the workforce may have "individual as well as social costs," they write.
"Work has been shown to be beneficial for mental health, and people with severe mental disorders who find secure employment show improvements in symptom levels, self-esteem, social disability and quality of life."
The claims also present a significant burden on social resources. The costs are driven by more common symptoms associated with depression and anxiety rather than less common symptoms associated with psychosis or schizophrenia. The researchers also draw the correlation between the rising prescription rates of antidepressants and the increasing disability claims over the same period.
"The increasing use of all types of drugs for mental disorders, and especially antidepressants, in England since the 1990s does not appear to have ameliorated the rising trends in disability claims for these conditions," they add.
Reflecting on the study, Moncrieff told Mad In America:
"One of the ways our current approach is wrong is that we are looking for the problem in the individual- inside the brain. Instead we need to ask what it is about our society that means that so many people feel too unhappy, worried or mentally frail to work. Having a 'decent' job is an incredibly important part of people's lives, and most people want one. A good job provides confidence, purpose and social contact. But fewer and fewer 'decent' jobs exist, especially at the unskilled end of the jobs market. Working in a highly demanding, insecure and competitive environment is bad for everyone. Rising disability benefits are a sign that we need to do something about modern employment conditions, and to provide more people with mental health problems the opportunity to work in a supportive and accommodating environment."
*
Viola, S., & Moncrieff, J. (2016). Claims for sickness and disability benefits owing to mental disorders in the UK: trends from 1995 to 2014. British Journal of Psychiatry Open, 2(1), 18-24. (Full text)