A new study in JAMA Neurology finds that the use of antipsychotic drugs more than doubled the risk of death in patients with Parkinson's disease. Use of antipsychotics is common in Parkinson's patients who exhibit symptoms of dementia or psychosis, and the researchers call for increased caution when prescribing these drugs and for the development of non-drug approaches to managing psychiatric symptoms.
Since 2005, antipsychotic drugs have carried a black-box warning from the FDA indicating that increased mortality is associated with use for dementia and in the elderly. It is estimated that as many as sixty percent of Parkinson's patients experience symptoms of psychosis and that up to eighty percent develop dementia over the long term. To use of antipsychotics to treat these symptoms is common, with one-third of all Parkinson's patients receiving a prescription within seven years of diagnosis.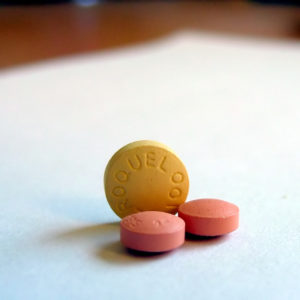 Using data from the VA health system, researchers compared Parkinson's patients who were prescribed antipsychotics with patients who did not use the drugs while controlling for potential confounding factors. They found that approximately 30% of these patients were prescribed a "high-potency" antipsychotic, which are likely to worsen the parkinsonism while also increasing mortality. These included risperidone, olanzapine, or haloperidol.
Patients treated with antipsychotics were 38% more likely to have Parkinson's disease listed as their cause of death. The researchers speculate that the antipsychotics may have worsened the underlying parkinsonism, leading to serious adverse events.
"Given the more than 2-fold increased mortality risk during six months of AP exposure and limited evidence of their efficacy, [antipsychotics] APs need to be used cautiously in patients with [parkinson's] PD," they write.
The researchers also conclude that using antipsychotics off-label for conditions that they are not approved to treat, like insomnia, should be discouraged.
*
Weintraub D, Chiang C, Kim H, et al. Association of Antipsychotic Use With Mortality Risk in Patients With Parkinson Disease. JAMA Neurol. Published online March 21, 2016. (Abstract)