A new study, published online in JAMA Internal Medicine, found that physicians have a poor understanding of risks and benefits of common treatments, tests, and screening procedures in every field they examined.
The researchers, Tammy C. Hoffman, PhD, and Chris Del Mar, MD, work at the Centre for Research in Evidence-Based Practice at Bond University in Australia. They set out to understand whether physicians had accurate knowledge of the risks and benefits of common treatments and procedures. In order to do so, they combined the data from 48 studies, including 13,011 clinicians. They found that in almost every situation, including psychopharmaceutical prescription, CT scans, and cancer screening, physicians tended to overestimate the benefits of treatment and screening, while minimizing the potential risk.
There was one exception to this rule: When asked about the risks to a pregnant mother, doctors tended to overestimate, rather than underestimate, the risks. This was true for both psychopharmaceutical use and for radiological tests.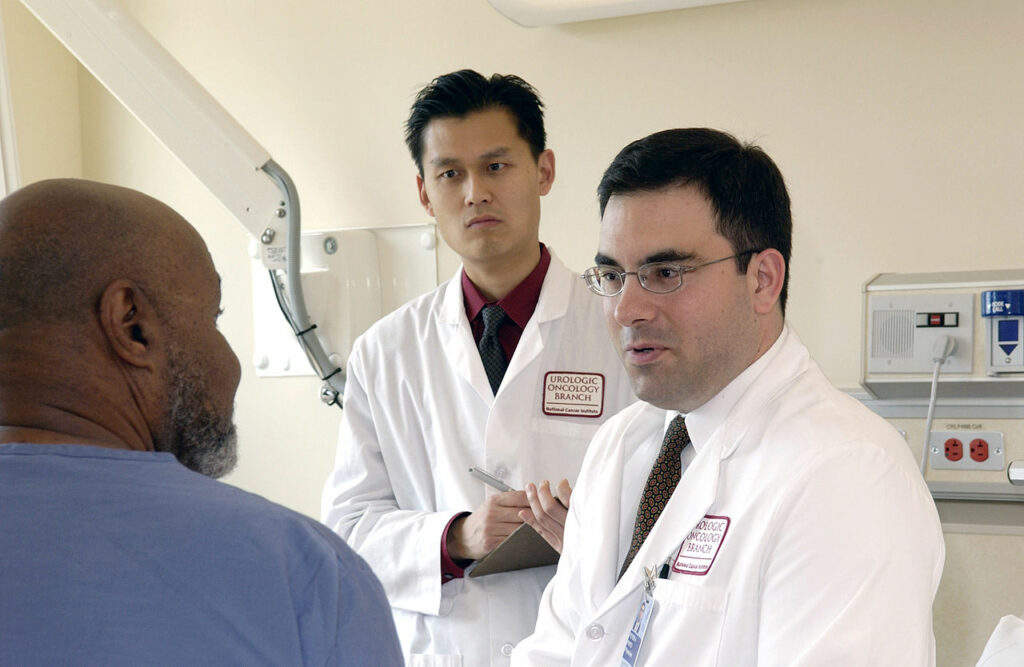 Overall, the researchers found that most physicians were only able to correctly estimate potential harms of procedures 13% of the time (9 of the 69 outcomes), and correctly estimated the magnitude of potential benefits only 11% of the time (3 of the 28 outcomes). Participants were far more likely to underestimate harm (34%) rather than overestimate it (5%), and they were far more likely to overestimate benefits (32%) rather than underestimate them (9%).
Some of the individual studies included in the meta-analysis were worrisome on their own merits. For instance, a 2005 study that surveyed doctors regarding cancer screening tests concluded that "Physicians were unaware of screening test efficacy and risk." Similarly, a 2003 study found that "Most GPs overestimated the accuracy of screening tests for prostate cancer." Studies examining doctors' understanding of cancer risk from radiology (such as CT scans) consistently found that knowledge of the risks was poor. In fact, a 2004 study concluded that "Many physicians in this sample had a lack of basic knowledge about radiation exposure." In that study, the researchers found that doctors did not even utilize basic methods for protecting themselves from radiation exposure.
A previous study conducted by Drs. Hoffman and Del Mar examined patients' estimations of risks and benefits and found that patients were even more ill-informed. This finding makes it imperative that physicians take steps to be informed enough to provide information to patients who may not understand the risks of the procedures they are asked to undergo.
In the field of psychiatry, researchers have increasingly called for clearer procedures for ensuring that patients are informed about the risks of pharmaceutical treatment. For instance, a 2012 article in the International Journal of Law and Psychiatry suggested that the dangers of antidepressant medications have been consistently obfuscated by the pharmaceutical industry, which has also exaggerated their potential benefits. Another study, published this year, found that "Claims that second-generation antipsychotic drugs have safety advantages over classical neuroleptic drugs and prevent relapse were not supported in these key studies" and suggested that the use of these medications should be reconsidered.
These results are concerning, and indicate that more research should be done to examine providers' perceptions of risk and benefit for psychiatric and psychological treatments. The researchers suggest that training programs need to provide more clarity around the specific risks and benefits of common treatments, in order to more adequately prepare physicians for informed consent conversations.
****
Hoffman, T. C., & Del Mar, C. Clinicians' expectations of the benefits and harms of treatments, screening, and tests: A systematic review. JAMA Intern Med. Published online January 9, 2017. doi: 10.1001/jamainternmed.2016.8254 (Abstract)