A new study, published in Pediatrics, examines the racial/ethnic differences in Attention-Deficit/Hyperactivity Disorder (ADHD) medication continuation and provider follow-up for children enrolled in Medicaid. The results of the large-scale study, funded by the National Institutes of Health, indicate that African American youth receive less follow-up care from providers, and both African American and Hispanic children discontinue medication at higher rates than their white peers. The authors, led by Janet Cummings, an associate professor in the Department of Health Policy and Management at Emory University, write:
"This study provides the most comprehensive examination of racial/ethnic differences in ADHD treatment continuity and care quality to date among Medicaid-enrolled youth. Overall, our findings indicate that the quality of care among youth initiating ADHD medication is poor. Moreover, the most concerning racial/ethnic disparities in care occur in the rate of treatment disengagement."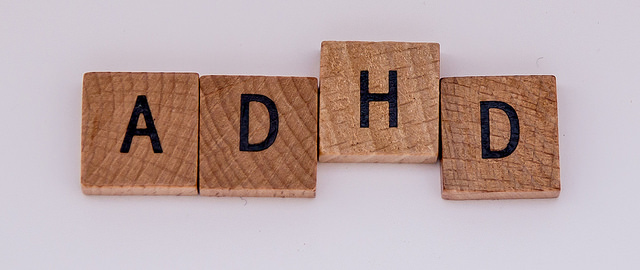 ADHD is one of the most common mental health diagnoses assigned to children. Over 9 out of 10 children who visit a health care professional for ADHD receive pharmacotherapy. The authors describe stimulant medication as "effective at reducing core ADHD symptoms." However, African American and Hispanic youth are less likely than white children to be diagnosed with ADHD and have lower rates of adhering to prescribed medication.
"Because ADHD medication carries the risk of potentially intolerable side effects, timely follow-up visits with the provider are needed to monitor side effects, adjust dosing accordingly, or switch medications," write the authors. The researchers also report that behavioral therapy is effective in treating ADHD and the American Academy of Pediatrics recommends combined pharmacotherapy and psychotherapy for ADHD. They state, "an improved understanding of ADHD treatment and care quality among diverse Medicaid-enrolled youth is essential for clinicians and policymakers."
The researchers sought to investigate racial and ethnic differences in the quality of care for children starting ADHD medication. The researchers chose to focus on children insured by Medicaid because it is the biggest mental health services payer in the U.S., insuring 27 million children, and in general has low medication adherence rates in youth. The authors used 2008 to 2011 Medicaid data from 9 states, primarily in the southeast U.S. A total of 172,322 children starting ADHD medication were included in the analysis.
Almost half (48%) of the sample was non-Hispanic white, 31% were African-American, and 14% were Hispanic. Less than 3/5 children who started ADHD medication saw a provider within the first 30 days of treatment. For children who continued medication for more than one month, only 64% met with a provider at least two additional times after being prescribed the medication. Thirty-eight percent of children received a combination of medication and psychotherapy.
African American children were less likely to receive follow-up care in both the first month of treatment and continued treatment. Hispanic children were more likely than their white peers to receive follow-up care. Both African American and Hispanic youth were also more likely to receive at least one session of psychotherapy, compared to white children. However, the results "reveal large racial/ethnic differences in medication discontinuation and treatment disengagement" with African American and Hispanic children significantly more likely to discontinue the medication.
The researchers discuss that side effects are a major reason for medication discontinuation and write, "More research is needed to understand whether higher rates of medication discontinuation among minority youth are driven by racial/ethnic differences in child experiences with side effects, parent perspectives of these side effects, or both." The authors also report that African Americans may be less likely to view ADHD as a disorder requiring medical treatment, and therefore may prefer behavioral interventions to pharmacological ones. They state that quality improvement for racial/ethnic minorities could focus on either improving medication compliance and/or facilitating access to behavioral therapies.
There have been many critiques of the increased use of psychiatric medication to treat children, and concerns about the overdiagnosis of ADHD. However, evidence that racial minorities, especially African American children, are not receiving the same standard of care as their white peers is a critical issue.
****
Cummings, J. R., Ji, X., Allen, L., Lally, C., & Druss, B. G. (2017). Racial and ethnic differences in ADHD treatment quality among Medicaid-enrolled youth. Pediatrics, 139(6), e20162444. https://doi. org/10. 1542/peds.2016-2444 (Link)