A common practice when antipsychotics are found to be ineffective for schizophrenia is to prescribe a second, additional psychoactive medication. Now, a new study suggests that this practice is not supported by the research.The study, published in the top-tier psychiatry journal JAMA Psychiatry, examined all the meta-analyses of this treatment approach to determine the evidence base for add-on medications in schizophrenia.
According to the researchers, "None of the 42 combinations of an antipsychotic drug treatment with a second psychotropic medication had consistent support for its recommendation."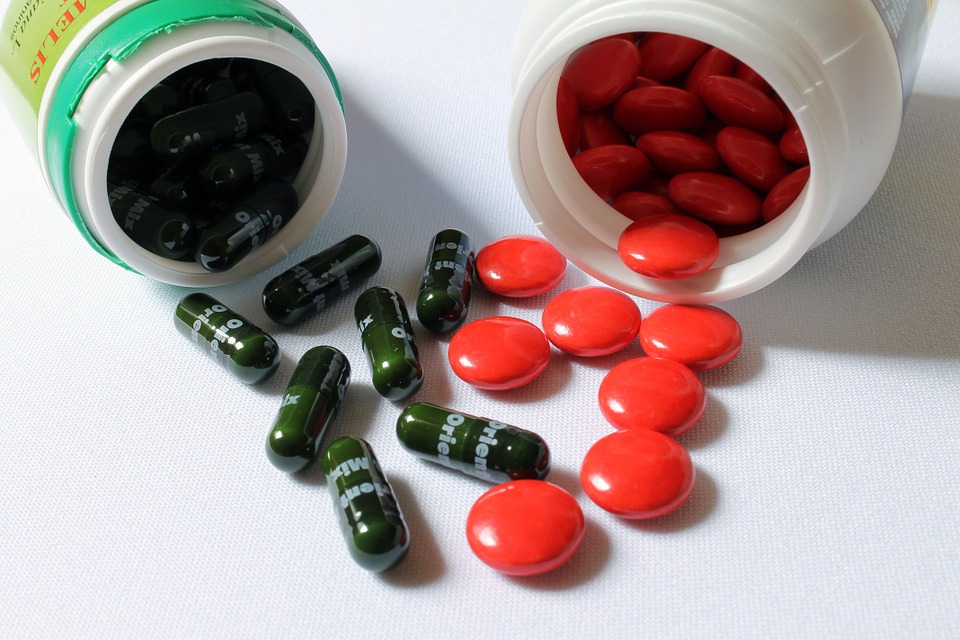 The researchers, led by Stefan Leucht from the Department of Psychiatry and Psychotherapy at Technische Universität München in Munich, also found that the original studies were very poorly designed and at high risk for bias. More specifically, "Meta-analyses of 21 interventions fully or partially recommended their use, with recommendations being positively correlated with the effect sizes of the pooled intervention. However, the effect sizes were inversely correlated with meta-analyzed study quality, reducing confidence in these recommendations."
That is, 21 of the 42 potential combination treatments were recommended by previous authors.
These previous meta-analyses were more likely to recommend this strategy if they found a large effect size for the intervention. A large effect size implies that the treatment was substantively better than the control. However, the likelihood of finding a large effect size was related to the quality of the original studies. When the meta-analysis authors found a large effect size, the studies tended to be of poor quality and at high risk of bias. For well-designed studies, the meta-analysis authors tended to find minimal effect sizes.
To put it more plainly, according to the researchers, all of the recommendations for augmenting with a second medication were based on poor quality evidence from studies at high risk of bias. The researchers measured design/bias of studies using the AMSTAR-Plus Content measure. This scores studies on a scale of 1-8, with 1 being poorly designed and 8 indicating well-designed studies. Studies are scored on a number of areas, including sample size, publication bias, and other sources of bias in trial design.
The studies included in the meta-analyses averaged a score of 2.8 out of 8. That indicates that they are very poorly designed, with high risk of bias. Only 1 out of the 37 possible augmentation strategies scored as high as 4.
The researchers also write that "There were 12 strategies that were at least partially recommended by authors of the meta-analyses despite their lack of significant differences between combination treatments and controls." This means that 12 augmentation treatments were recommended despite the finding that they were no better than the first medication alone.
The researchers also reviewed other potential medication treatments when an initial antipsychotic does not have the desired effect, and concluded that "Dosage escalation is advised against in all treatment guidelines of national and international psychiatric societies given its limited evidence of success. Switching to another antipsychotic drug has not been supported by conclusive evidence, except for switching to clozapine." They note that even switching to clozapine has been questioned in recent meta-analyses.
This research suggests that when initial antipsychotic treatment for schizophrenia is ineffective, additional pharmaceutical interventions are not supported by good evidence. Additionally, the evidence for the effectiveness of initial antipsychotic treatment has itself been questioned in the research literature. However, alternative approaches are being studied, including exercise, CBT, and trauma-focused therapy.
****
Correll, C. U., Rubio, J. M., Inczedy-Farkas, G., Birnbaum, M. L., Kane, J. M., & Leucht, S. (2017). Efficacy of 42 pharmacologic cotreatment strategies added to antipsychotic monotherapy in schizophrenia: Systematic overview and quality appraisal of the meta-analytic evidence. JAMA Psychiatry, 74(7). 675-684. doi:10.1001/jamapsychiatry.2017.0624 (Link)