Long-term treatment with antipsychotic drugs is currently considered the standard treatment for patients diagnosed with 'schizophrenia.' A new study challenges this practice, however. The results, published this month in Psychological Medicine, reveal that patients who were not taking antipsychotic drugs had significantly higher levels of functioning than medicated patients.
Researchers led by Esther Jung from Philipps-University in Marburg, Germany, examined the symptom severity, functional outcomes, social supports and coping mechanisms in two groups of patients who had been diagnosed with 'schizophrenia': those who were currently on antipsychotic medications and those who were not taking these medications. While the two groups did not differ significantly in their symptoms or levels of distress, patients who were not taking antipsychotics had higher levels of general functioning.
While major studies have shown that a large number of patients diagnosed with 'schizophrenia' or 'schizo-affective disorder' do not take their antipsychotic medications as prescribed (74%) or stop taking these medications completely (26%), there have been relatively few studies comparing the outcomes of these patients on and off of antipsychotics. In one such study, however, Martin Harrow and his colleagues found that the 35% of patients who had stayed off medication for 18 years had significantly higher levels of general and social functioning compared to patients who had continued taking their antipsychotic drugs over this period.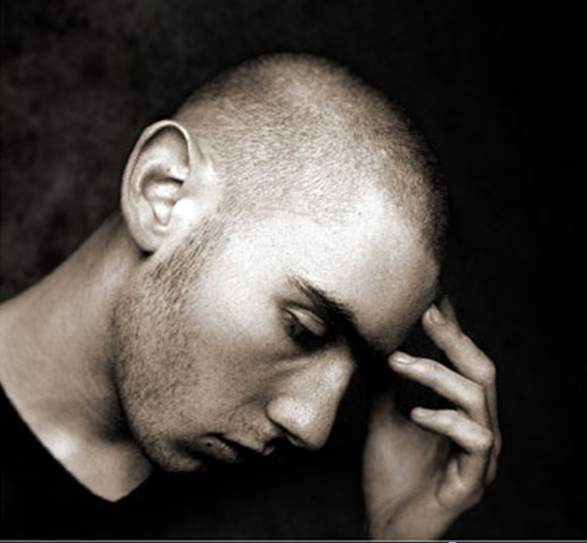 Similarly, a study led by Jani Moilanen in Northern Finland found that non-medicated patients that had been off of their antipsychotics for more than a year had fewer symptoms, better functioning, and were less likely to be on disability or to be readmitted to a psychiatric hospital. The results from these previous studies led researchers to wonder whether or not patients diagnosed with 'schizophrenia' who go off of their meds find other tools for living with their symptoms.
"These studies indicate that there are patients who do not take [antipsychotic medications] AM in order to reduce symptoms, but nevertheless, do not seem to be fairing worse in the long run than those who take [antipsychotic drugs] AM," the researchers write.
"This raises the question, among many others, whether this group of patients compensates for the absence of medication by increasing their use of other potentially helpful strategies."
To address this question, the present study compared the coping and social support strategies of 48 patients diagnosed with a DSM-IV 'schizophrenia spectrum disorder' who were either taking their prescribed antipsychotic (25) or not taking their medication (23).  The two groups did not differ significantly in their diagnoses, how long they had been diagnosed, their age, sex, education level or family status, but the medicated group had spent more time overall in psychiatric and psychological inpatient and outpatient treatment facilities.
Of the 23 patients who were currently not on antipsychotic medication, 78% had previously taken the drugs. Five had been off of the drugs for more than ten years, four had been off for 5-10 years, four had been off for 1-5 years, and three participants had only been off of antipsychotics for less than a year.
Patients did not differ significantly in their positive or negative symptoms or feelings of depression depending on whether or not they were on or off of antipsychotics. The non-medicated patients, however, had significantly higher level of general functioning.
The researchers were surprised to find that this increase in functioning was not explained by levels of social support or coping strategies. The only major difference in coping strategies between the two groups was that the medicated patients were more likely to report relying on professionals for help.
"Taking into account the common side effects of [antipsychotics] such as sedation or akinesia (e.g. 'feeling slowed down'; 'feeling like a zombie'), an alternative explanation for higher functioning in non-medicated participants is that medication itself impairs functioning in those individuals who experience these restraining side effects," the researchers write.
They caution, though, that it is also possible that patients with poorer functioning are the ones who self-select to remain on medications.
The results also revealed that participants, within the currently off medication group, who had never taken antipsychotics had significantly lower depression scores than those who had been previously medicated. Whether or not a patient had removed themselves from antipsychotics or had done so with the advice of a physician did not appear to have an impact on patients' symptoms or other outcomes including hospitalizations, functioning, social support, or coping strategies.
"This is surprising," they write, "as sudden withdrawal from [antipsychotics] has generally been found to be associated with increased risk of relapse. Our results indicate that there are patients who are able to withdraw responsibly and successfully from medication on their own."
The researchers also cite MIA founder Robert Whitaker, writing that their study supports his contention that "not taking an antipsychotic is more likely to show advantages over a longer time course than on a short-term basis."
"In corroboration of previous findings (from Harrow, Jobe, and Moilanen) non-medicated participants revealed a higher level of general functioning than the medicated individuals," the researchers conclude. "Moreover, we found that the longer a participant had been off medication (in relation to the duration of disorder), the higher his or her level of general functioning was."
****
Jung, E., Wiesjahn, M., Wendt, H., Bock, T., Rief, W. and Lincoln, T.M., 2016. Symptoms, functioning and coping strategies in individuals with schizophrenia spectrum disorders who do not take antipsychotic medication: a comparative interview study. Psychological medicine, pp.1-10. (Abstract)