Dr. John Read and Chelsea Arnold have recently conducted an updated search to examine the efficacy of Electroconvulsive therapy (ECT) for depressive symptoms. Their results, set to be published in Ethical Human Psychology and Psychiatry, found little to no evidence that ECT was more effective than placebo during treatment and no long-term evidence supporting the use of ECT post-treatment for either depression or suicide prevention.
"There is still no evidence that ECT is more effective than placebo for depression reduction or suicide prevention," the authors write. "Given the well-documented high risk of persistent memory dysfunction, the cost-benefit analysis for ECT remains so poor that its use cannot be scientifically, or ethically, justified."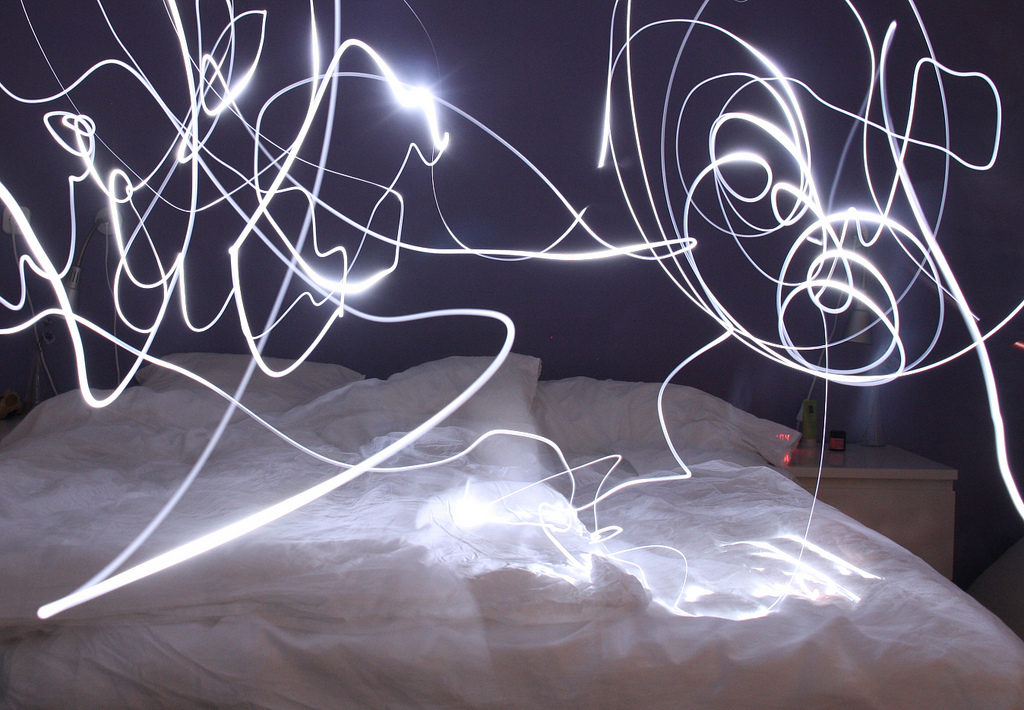 ECT involves the administration of electric currents to the brain in order to induce a brief seizure in hopes of ameliorating symptoms of depression and other presenting problems. The procedure has been the topic of significant controversy as people question whether or not these outcomes are achieved, if research supports long-term benefits, and if the costs outweigh any of the proposed benefits. Specifically, concerns have arisen around the risk that ECT may cause brain dysfunction and increase the risk of mortality.
Whether or not the desired outcome is achieved has been challenged by findings from 70 years worth of research on ECT for depressive and psychotic symptoms. This systematic review found only 10 studies comparing ECT to a placebo treatment. Six of those studies found ECT offered short-term benefits, but this evaluation was sometimes from the perspective of the psychiatrist rather from client report. The remaining four found no difference.
In these 70 years, only four studies have examined the long-term benefits of ECT, and results indicated no difference between ECT and the placebo treatment. The review also found that ECT has not been found to prevent suicide.
Considering the valued principle of evidence-based medicine widely endorsed by medical practitioners, Read and Arnold investigated whether there were any recent additions to the literature supporting the use ECT.
They conducted an updated electronic search of research comparing ECT to SECT (the placebo treatment) for depressive symptoms in adults between the years 2010 and 2016. This review included original studies which reported depression scores at two or more points in time through an empirically validated measure. The researchers excluded case reports, review articles, letters to the editor (without empirical research), studies featuring duplicate data, studies conducted on animals, and non-English studies.
The search results yielded 2,513 studies, of which, 91 met the inclusion criteria. None of these studies were placebo-controlled studies comparing ECT and SECT for depression, and only one attempted to investigate its efficacy.
"There has been only one study that aimed to directly investigate the efficacy of ECT in depression through comparison with another treatment modality. It had no placebo control group and no data beyond the end of the treatment period," write the authors.
The purposes of the remaining studies varied and included investigating mechanisms of action of ECT, predictors of response, comparisons of ECT to other forms of treatment, the different parameters of ECT delivery, the different anesthetic agents used, the effects of ECT adjuncts, naturalistic studies, and other aims. The authors point out that many ECT-related studies are conducted with the unsupported assumption that ECT works.
Studies that reported a decrease in depressive symptoms related to ECT did not exclude confounding non-ECT factors that may have contributed to the improvement. Without a placebo control group, both short and long-term studies claiming benefits derived from ECT cannot be empirically supported.
None of the studies examined whether ECT prevents suicide, another professed use of ECT that continues without sufficient supporting evidence.
"In other medical disciplines, this state of affairs might have led either to a phasing out of the procedure or at least to a plethora of studies seeking to determine whether the treatment in question does actually work. This is not the case for psychiatry and ECT," note Read and Arnold.
Not only is the lack of evidence supporting the use of ECT alarming, but concerns abound regarding the harm ECT may be causing.
"Such continued failure to produce any evidence would be of less concern if there were not robust evidence that ECT causes long-lasting memory loss for a significant proportion of recipients."
Significant memory loss and cognitive effects following ECT have been reported in studies examining user's experiences of the procedure, finding that symptoms of memory loss occur in 51-79% of participants. This memory loss, often qualified as "persistent or permanent," is related to the number of ECT administrations received, more likely to occur in bilateral ECT (the most common form), and disproportionately affects the two main demographic groups receiving ECT: women and older adults.
"We should, meanwhile, remain cognizant of the fact that the archetypal ECT recipient remains, as it has for decades, a distressed woman more than 50 years old."
In 2004, New Zealand's Ministry of Health reported that "ECT may permanently affect memory and sometimes this can be of major personal significance," and they call attention to the "slowness in acceptance by some professional groups that such outcomes are real and significant in people's lives."
Dr. Read added, "The dwindling number of psychiatrists who continue to use this outdated, ineffective and dangerous procedure are simply not adopting an evidence-based approach to their clinical work."
Despite the tapering of ECT use in other countries, the United States continues to remain a high user, particularly in the state of Texas where ECT administration has increased. In fact, at the beginning of last year, the U.S. Food and Drug Administration's movement to reclassify ECT from a high risk to a low-risk treatment was supported by the president of the American Psychiatric Association, Dr. Renée Binder.
Read and Arnold conclude with a statement from a 2010 literature review (also authored by Read and co-author Bentall) which remains relevant:
"The continued use of ECT therefore represents a failure to introduce the ideals of evidence-based medicine into psychiatry. This failure has occurred not only in the design and execution of research, but also in the translation of research findings into clinical practice. It seems there is resistance to the research data in the ECT community, and perhaps in psychiatry in general."
****
Read, J., & Arnold, C. (2017). Is Electroconvulsive therapy for depression more effective than placebo? A systematic review of studies since 2009. Ethical Human Psychology and Psychiatry, 19, 5-23. (LINK)