Research has often cited urbanicity, or dwelling in an urban setting, as a risk factor for developing the symptoms associated with psychosis. A new study, published in Schizophrenia Bulletin, examines the impact of urbanicity, adverse neighborhood conditions, and violent crime victimization on developing psychotic experiences in adolescence. The authors, led by Joanne Newbury of King's College London, determined that adolescents raised in urban vs. rural areas were significantly more likely to report psychotic experiences and that, when combined, neighborhood social conditions and personal crime victimization were significantly associated to adolescent psychotic experiences.
"Most prior research on the emergence of adolescent psychotic experiences has focused on the individual- level risk factors and little is currently known about the potential impact of macro-level structures such as urbanicity and neighborhood-level social processes like social fragmentation and crime," Newbury and the co-authors write.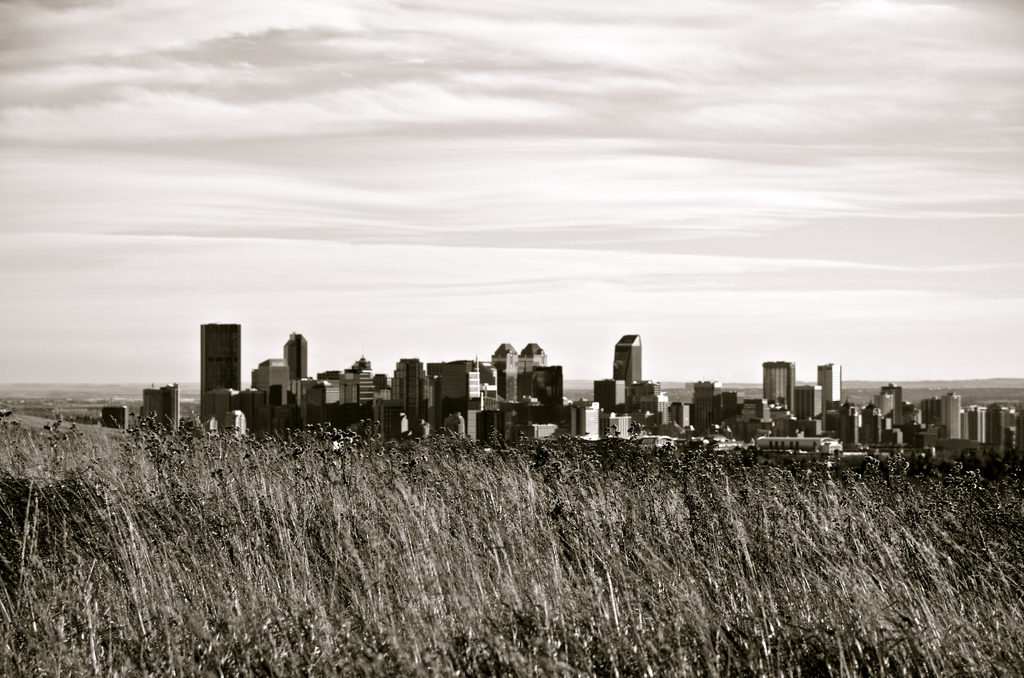 Urbanicity is a well-accepted risk factor for psychosis. Moreover, numerous studies have confirmed higher rates of psychotic spectrum disorder in urban populations. A 2015 study found that from 1990 to 2010, rates of schizophrenia in rural areas remained stable at .36% while rates in urban areas rose to .68%. The authors of the present study point out that research has often focused on individual-level factors, discounting the potential impact of macro-level structures and neighborhood-level social processes to explain this relationship.
In their research, Newbury and team sought to parse out what it is about living in urban centers that contribute to this larger risk. Looking at data from the United Kingdom, Newbury and their colleagues sought to test their hypothesis that "one of the reasons that young people in urban settings are at increased risk for psychotic phenomena is that they experienced a greater accumulation of neighborhood-level social adversity and personal experiences of violence during upbringing."
The authors of this study tested their hypothesis using longitudinal data of 2,063 British twins from the Environmental Risk (E-Risk) Longitudinal Twin Study. Adolescent Psychotic Phenomena were captured via a self-report measure that included items such as "I worry that my food is poisoned." Urbanicity was determined by the family's postcode and based on the definition provided by the Office of National Statistics (ONS) Rural-Urban Definition for Small Area Geographies. This consisted of 3 categories (rural, intermediate, and urban Neighborhood Characteristics were determined by surveys sent to nearby residents of the participants. Of particular interest were the factors: social cohesion and neighborhood disorder.
"We were interested in [these factors] because they collectively capture the neighborhood characteristics that could plausibly influence risk for psychotic phenomena, such as trust and support between neighbors and physical and social signs of threat in the neighborhood."
Social Cohesion was captured by items assessing whether neighbors shared values, trusted, and got along with each other. Neighborhood disorder was captured by questions aimed at determining whether specific problems such as mugging, assaults, and vandalism affected their neighborhood. Information on Personal Crime Victimization was gathered through interview and using the Juvenile Victimization Questionnaire 2nd Revision (JVQ-R2). Items included: since you were 12, "did anyone hit or attack you on purpose with an object or weapon like a stick, rock, gun, knife, or anything that hurt?" Neighborhood-Level Deprivation was determined by A Classification of Residential Neighborhoods (ACORN). Categories include: "wealthy achiever (25%), urban prosperity (5.3%, comfortably off (13%), moderate means (26%), and "hard-pressed" (26%) neighborhoods. Lastly, Family and Individual-Level data were gathered and accounted for such as family socioeconomic status, family psychiatric history, and alcohol and cannabis dependence, among others.
The authors of this study found that as urban setting increased, psychotic experiences also increased. Moreover, when controlling for the potential family- and individual- level confounders (e.g., family SES, family psychiatric history), and neighborhood-level deprivation, the association remained significant.
Additionally, the results showed that psychotic experiences were more common among adolescents who had lived in neighborhoods with lower levels of social cohesion and higher levels of neighborhood disorder. Lastly, while neighborhood social adversity and crime victimization were both independently significantly associated with adolescent psychotic experiences, the combined effect was five times greater than either one alone.
****
Newbury, J., Arseneault, L., Caspi, A., Moffitt, T. E., Odgers, C. L., & Fisher, H. L. (2017). Cumulative effects of neighborhood social adversity and personal crime victimization on adolescent psychotic experiences. Schizophrenia Bulletin, 44(2), 348-358. (Link)