"What if the key to saving someone is to admit you are powerless to save anyone at all?"
In my first article in this series about suicide the tautological trap of "I am mentally ill because I'm suicidal because I'm mentally ill" was explored. In part II, I addressed the fact that the real 'stigma' of mental illness lies not in needing to clear a path for people to seek treatment, but in the system's forceful and silencing reaction when someone speaks openly about the depths of their pain. Thus far, I haven't crossed paths with anyone who wasn't able to understand the basic premise of these pieces. Yet, it nonetheless seems the norm that people walk away from all these conversations, and continue to ask:
"Okay. I hear you. Force in the psychiatric system seems to increase the long-term risk of suicide, and all that. But, if it gets really bad, when exactly does it become okay for me to call the cops?"
"So, just between us, how do I know when it's the 'real thing' and I should take action? I mean, I get everything you're saying, but we both know that underneath it all you're talking about people who don't actually mean it. You still get to make the call when they're serious, eh?"
"Right, right. Sitting with someone in their pain is the most important and useful thing you can do when they're talking about suicide. Yada, yada. I get it. But, what if they really mean it? 911 is still on the table, yeah?"
"Come on now. Just let me in on the secret. Tell me that magic moment when I can be sure that I'll be regarded as hero instead of villain for calling for help?"
I get it. The 'what if' game is enticing. But the short answer to all these questions (inevitably disappointing to some) is "never." N-e-v-e-r. It's never going to be "okay" to call 911 or the cops because someone is talking about wanting to die. Sure, if I found someone in the actual throes of death due to heart attack, overdose (intentional or otherwise), or some other actual medical crisis, I'd call for help. But there's more than a little bit of difference between medical and emotional 'crisis,' and we'd all do well to stop mixing up the two.
"What if we accepted that the 'who' we are trying to save in so many scenarios is ourselves? What would that beckon us to change?"
To say it's 'okay' to call the cops when someone utters a certain word or phrase, or you assess them to be at a particular level of seriousness, is to ignore the countless incidents where cops end up killing those they're called in to 'help.' It also ignores that research has indicated that individuals who are forcefully incarcerated in psychiatric institutions come out even more likely to attempt to bring about their own death. Furthermore, it emphasizes the false claim (as the 'mental illness' system is so prone to do) that the problem lies within the person, thereby exempting the system or the broader environment from any and all culpability. To say it's 'okay' is to say it's acceptable to essentially detain someone and take away their liberty based on your own fears, and in spite of the fact that your plight to bolster the illusion of their safety may be just what brings about their ultimate demise.
And yet, all this said, I still understand why people sometimes do as they do. Why they feel compelled to keep someone 'safe' (as defined by the system), and why a person would have trouble going home to sleep at night unless they know that an individual who's threatened suicide is contained in some manner. But being able to understand that sort of desperation is not the same as saying it's 'okay.' What makes sense isn't necessarily acceptable. In the end, much like suicide is a desperate solution to an often much more complex problem, so is the reflexive action on so many people's parts to simply lock that person up to stop them.
I'm reminded of a clip from Daniel Mackler's film 'Healing Homes,' where the father of a family that hosts individuals in deep distress speaks about having to come to accept that if they were doing their very best to be present for someone, and that someone still chose to take their own life, that he would have to be okay with that and not blame himself. How wise was this individual with absolutely no clinical training to be able to separate out the limits of his responsibility from the realities that may befall those around him. Even more importantly, he seemed to recognize that if he wasn't able to come to a place of acceptance about such things, that fear might drive his actions in so many unhelpful ways. If only more providers were willing to do the work necessary to come to that same place.
"If we truly accepted our own powerlessness over others, what possibilities might that open up?"
This question — the one that asks how we might be able to show up for one another if we let go of the idea that we have to be responsible for each other — is at the center of Alternatives to Suicide, an approach I and several others connected to the Western Massachusetts Recovery Learning Community have been a part of developing since 2008.
At the Center of the approach are Alternatives to Suicide groups. They are an hour-and-a-half long, and led by two facilitators who've both 'been there' themselves, and are committed to holding space that focuses on validation and curiosity. However, the approach is broader than groups alone and at least pieces of it can be employed by anyone.
In speaking to others about Alternatives to Suicide, we acknowledge that it can be frightening to contend with the fact that the best way to create space that someone wants to be in when speaking of their darkest thoughts is to make sure they know that they can leave at any time. No matter what. It requires a great deal of faith in one another, as well as acceptance of potential loss, to relinquish the illusion of control. And that is what we ask of one another when practicing this approach.
Alternatives to Suicide also calls upon people to not assume illness, to recognize that we are each always in the best position to make meaning of our own pain (even if needing a bit of support to lift that wisdom to the surface), and that all emotions have value and validity. It further requires that when one person says something that elicits a big response from another, that we ask that person what they think their response means, rather than calling it a "trigger" and shutting it down.
When we offer trainings or talks about Alternatives to Suicide, people are often looking for the magic formula, the 'what to do to make it all better,' and the truth is that formula simply doesn't exist. What we offer is more unlearning than anything else; more self-exploration so that you're better positioned to explore with others without needing to sound the alarms. (If you're interested, we have a three-day training coming up in Massachusetts in October! Click here to learn more.)
"What if I could hold you with my arms wide open?"
A few years ago, I spent a substantial amount of time talking with a man who entered my life because someone in the mental health system told him I might be the one who could save him (or at least, that's how he heard it). His name was David. (I've spent a lot of time thinking about whether or not I should use a pseudonym, but I've decided to use his real name in an effort to honor his explicitly expressed desire to have him and his story be remembered.) He was in a tremendous amount of pain, and he was also very angry. And it was an anger that he chose to direct at me after a while when he realized that I, too, did not have a way to 'fix' things for him.
The vast majority of our time together was occupied by him telling me he was going to kill himself. He had a plan, and a timeline. I never exactly argued with him about any of it, but I did get caught up in asking him if he thought there was anything that could happen that would change that. But any conversation of that nature resulted in little more than him getting mad and becoming all the more resolute in his own doom.
All I really found that I could do was keep listening, and promise him that — no matter what — I would never be the person who would call the police or emergency services on him, no matter what he said. That promise meant a lot. It was what created the space for the conversation to keep going so long as he remained on this planet. But there were three other subsequent conversations that ended up being even more important.
First, there was a time when he stayed at the peer respite (Afiya) that is a part of the community that I help to lead. During that visit, he told me and everyone else that he was going to kill himself during his stay. And I had to face an ugly truth, which was this: I had to tell him that all those promises I'd made about not calling for help if he tried to kill himself would be null and void if he did that while he was there.
He could still talk about it all, and we'd be there for him without calling in anyone he didn't want involved. But I had to explain to him that actually attempting to kill himself while staying at the house felt like an angry act toward us, as well. It wouldn't be just about him. Because he had to know that something like that happening there would have the potential to harm us all — our funding, our reputation, our own piece of mind. I had to explain how it wouldn't be fair of him to go there specifically to ask us to sit by while he dies.
I wasn't sure how he'd hear that. Would it ring of betrayal in his ears? But he heard it as a fair request, and as best as I could gather, it helped ground him in the fact that he was still tied to this world through many relationships, and that his choices did have impact on other beings around him.
Next, there was a night when David was basically saying, "This is it. I'm in my car. I'm going to do it. I have everything I need." I couldn't help but be scared and tell him I hoped he didn't, and ask if there was anything I could do. Eventually, our back and forth led to him getting mad, and saying what he described as a final goodbye. When I tried his phone it went straight to voicemail.
I thought that might be the last time I ever heard from him. Then, when he called me around 5am the next morning to let me know he was okay, and explained that he had simply decided to turn his phone off, I allowed myself space for something that ended up being important to both of us: I allowed myself to be mad. Mad at him. Glad he was alive, but angry that he had decided to leave me hanging and wondering all night. I told him it was unfair, and that I didn't really want to talk to him right then.
Part of me felt like I should be protecting him from all that, and treating him as fragile. Part of me still felt afraid that I might then push him to take action to end his life by withdrawing my support, even if only temporarily. But what happened was that it helped snap us out of a power struggle that hadn't been useful in the first place. I was no longer the person just trying to save him, and he was no longer just the person who was hurting. He was able to see that his choices had had a direct impact on me, and that I still saw him as a full human worthy not only of compassion, but of being held accountable when he crossed a line that I felt wasn't okay.
The final turning point happened not long after. Once again, we were embroiled in a conversation about his plan to kill himself. But instead of asking if there's anything I could do to support him to consider living, I simply said:

"Okay, I hear that you want to die. That you are going to die. But, is there anything you want to do before that happens?"
What followed was a lengthy conversation about his photography. We talked about creating an art show of his images. We wondered together where he was going to go to take more pictures to add to his collection. How we might work together to make the show happen. How it would be something to remember him by. That conversation extended over the course of a few weeks, and by the end of it he wasn't so interested in carrying through his plan. Because he'd reconnected with something that gave him some meaning.
David did not end up taking his life, but he did die. After that last interaction I described, he went on to find housing (he'd been homeless, as so many people grappling with the idea of suicide are), and a job of which he seemed very proud (he was going to be housemate to someone else who'd been struggling in similar ways to himself). Then, on February 9, 2017, I found myself snowed in at the spot where I spend so much of my work-related hours, trying to make progress on a huge grant, and he offered to come shovel out my car. I was resistant to the idea, because I didn't want him to feel obligated, and I didn't want to take any sort of advantage of my paid role with the Western Mass RLC. He insisted. He wanted to give back. I'm glad I said okay. It would be the last time I'd ever speak to him. ("Okay, you should get out easily now. Be careful of black ice! Goodnight Sera.") He had a heart attack the next day (the doctors and his family assured me that the shoveling was not the cause), followed by a stroke and died a week later.
David and I walked a hard path together for a while, and his end was tragic in that it came at a time when he'd finally seemed to have found a (more) comfortable place in the world. But I'll never forget him, and I learned so much from our connection. About what it means to travel with someone in that way. To let go of the need to control. To be honest about my own feelings without allowing them to set the agenda or being afraid that he was too fragile to know he'd made me feel something big. To be honest about the power he had to impact those around him, and have faith that he was strong enough to be accountable to that fact. And, to remain curious and present through it all.
And with that, I dedicate this piece in his honor.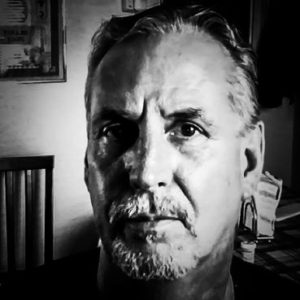 Hold Me with Your Arms Wide Open
You don't own me
You can't even see me
This darkness that I reach for ain't surrender
It's all the fight that I have left
You are powerless
Over these hands of mine
You may contain my shell
Only as my spirit slips through your fingers
My pain is not yours
To mourn, to mold, to crush
My survival depends on flight
Even if your chains cut and scar me as I try to get free
I am the flower
That you killed
With those hands you call protectors
No matter if out of love, desperation or fear
What if you could let go
Honor and sit beside me
Instead of blocking my light
The only one who can tether me to this world is me
***
Mad in America hosts blogs by a diverse group of writers. These posts are designed to serve as a public forum for a discussion—broadly speaking—of psychiatry and its treatments. The opinions expressed are the writers' own.
***
Mad in America has made some changes to the commenting process. You no longer need to login or create an account on our site to comment. The only information needed is your name, email and comment text. Comments made with an account prior to this change will remain visible on the site.