People who take anticholinergic drugs, including antidepressants and antipsychotics, are at a 50% higher risk of dementia than the average population, according to a new study. The researchers suggested that the adverse effects of these drugs may result in about 20,000 cases of dementia per year in the UK alone.
The research was led by Carol Coupland at the University of Nottingham, UK, and published in the journal JAMA Internal Medicine.
According to the researchers, "The present study adds further evidence of potential risks associated with strong anticholinergic drugs."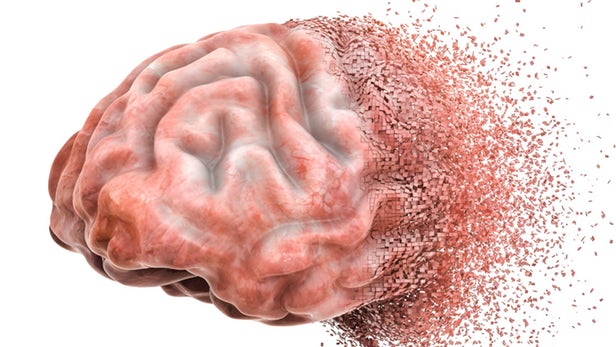 Coupland and the other researchers matched 58,769 individuals with dementia diagnoses with 225,574 people without dementia diagnoses, all between the ages of 55 and 100. They then compared the use of anticholinergic drugs, including antidepressants and antipsychotics, between these two groups.
"There were significant increases in risk associated with the use of antidepressants, antiparkinson drugs, antipsychotics, bladder antimuscarinics, and antiepileptic drugs," they write.
Antidepressants were the most commonly prescribed drug in the study, and people who used them were at a 29% increased risk of dementia compared to non-users. However, antipsychotics were responsible for the greatest risk of dementia, a 70% increased risk.
The researchers estimated that 10% of all new dementia cases are due to the adverse effects of these medications. Given the approximately 200,000 new cases of dementia each year in the UK, 20,000 of them would be due to adverse effects, according to Coupland.
An "invited commentary" in the medical journal downplayed the results, suggesting that because the study was longitudinal, it could not be used to say that the drugs "caused" dementia. Instead, some other factor may have been associated with both dementia and drug use. However, the researchers conducted numerous sensitivity analyses and checked for potential confounding factors; their results continued to be significant.
In fact, research has consistently shown that use of anticholinergic drugs is associated with later development of cognitive problems and diagnoses of dementia, and the people who use them longer and more often are at greater risk.
****
Coupland, C. A. C., Hill, T., Dening, T., Morriss, R., Moore, M., & Hippisley-Cox, J. (2019). Anticholinergic drug exposure and the risk of dementia: A nested case-control study. JAMA Intern Med. Published online June 24, 2019. doi: 10.1001/jamainternmed.2019.0677 (Link)