A new report published by the US Department of Health and Human Services, Centers for Disease Control and Prevention analyzed data from twenty-five states exploring the connection between adverse childhood experiences (ACEs) and the leading causes of adult morbidity and mortality. Results of the extensive study show that ACEs affect 1 in 6 adults and are linked to poorer health and higher socioeconomic challenges. The researchers suggest six prevention strategies for addressing ACEs and reducing both physical and mental health issues.
"Adverse childhood experiences are common and have important implications for health and well-being. Whereas everyone is at risk for adverse childhood experiences, numerous studies have documented inequities in such experiences attributed to the historical, social, and economic environments in which some families live," the CDC researchers, led by Melissa Merrick, write.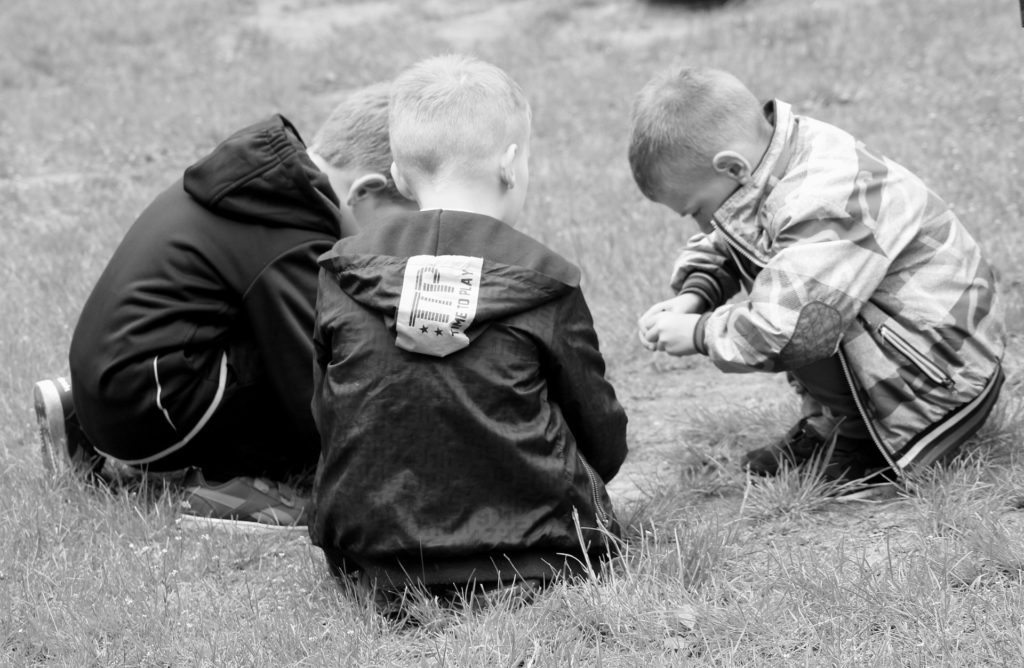 Groundbreaking research on ACEs has convincingly linked experiences such as childhood abuse and trauma with negative long-term physical and psychological outcomes in adulthood. Following the initial studies on ACEs, substantial research has confirmed the link between early adverse experiences and significant mental distress and physical illness in adulthood. It is theorized that ACEs compromise the healthy development of coping skills, which leads to decreased life opportunities, educational attainment, employment, and income.
"At least five of the 10 leading causes of death have been associated with exposure to adverse childhood experiences, including several contributors to declines in life expectancy," the researchers write.
It is widely accepted that preventing ACEs from occurring in the first place is critical for addressing multiple long-term impacts on individuals and communities. Some prevention programs, such as preschool enrichment and early childhood home visitation programs, have shown successes, demonstrating 48%–52% reductions in rates of child abuse and neglect.
To better understand the full extent of ACEs' impact in the US and inform preventative recommendations, the current study examined data from 25 U.S. states on a total of 144,017 individuals. The researchers assessed associations between exposure to adverse childhood experiences and outcomes such as coronary heart disease, stroke, asthma, chronic obstructive pulmonary disease (COPD), cancer (excluding skin cancer), kidney disease, diabetes, and depression.
In the populations sampled, close to 61% of individuals had experienced at least one type of ACE in their life, and close to 16% of individuals had experienced four or more types of ACEs.
Notably, women and individuals from racial and ethnic minority groups were more likely to experience four or more types of ACEs than others. Additionally, individuals with the highest levels of ACEs had higher odds of having chronic health conditions, being overweight or obese, depression, smoking, and socioeconomic challenges such as unemployment. These findings confirm previous research linking poor long-term health outcomes to higher numbers of ACEs.
"The findings from this study can help multiple sectors, including clinicians, researchers, policymakers, and the public, appreciate the connections between cumulative exposure to adversity and mental, physical, and socioeconomic outcomes."
The researchers recommend the following prevention strategies based on their findings:
Strengthening economic supports for families (e.g., earned income tax credits, family-friendly work policies).
Promoting social norms that protect against violence and adversity (e.g., public education campaigns to support parents and positive parenting, bystander approaches to support healthy relationship behaviors).
Ensuring a strong start for children (e.g., early childhood home visitation, high-quality childcare, preschool enrichment programs).
Enhancing skills to help parents and youths handle stress, manage emotions, and tackle everyday challenges (e.g., social-emotional learning programs, safe dating, and healthy relationship skill programs, parenting skills, and strengthening family relationships).
Connecting youths to caring adults and activities (e.g., mentoring and after school programs).
Intervening to lessen immediate and long-term harm through enhanced primary care to identify and address adverse childhood experience exposures with screening, referral, and support; victim-centered services; and advancement of trauma-informed care for children, youths, and adults with a history of adverse childhood experience exposures.
****
Merrick MT, Ford DC, Ports KA, et al. Vital Signs: Estimated Proportion of Adult Health Problems Attributable to Adverse Childhood Experiences and Implications for Prevention — 25 States, 2015–2017. MMWR Morb Mortal Wkly Rep 2019;68:999-1005. DOI: http://dx.doi.org/10.15585/mmwr.mm6844e1external icon. (Link)