I met Jesse Zook Mann a few years ago when I was living in Olympia, Washington, first on Twitter, then in person when he interviewed me for his podcast. Besides being a successful filmmaker and patient advocate, Jesse is a Twitter master.
He may not know it, but Jesse inspired me to even use my Twitter account, which I had been using only for automated reblogging as I had never found any other use for it. But Jesse has over 50,000 Twitter followers (when we met I think he had around 30k which was already impressive).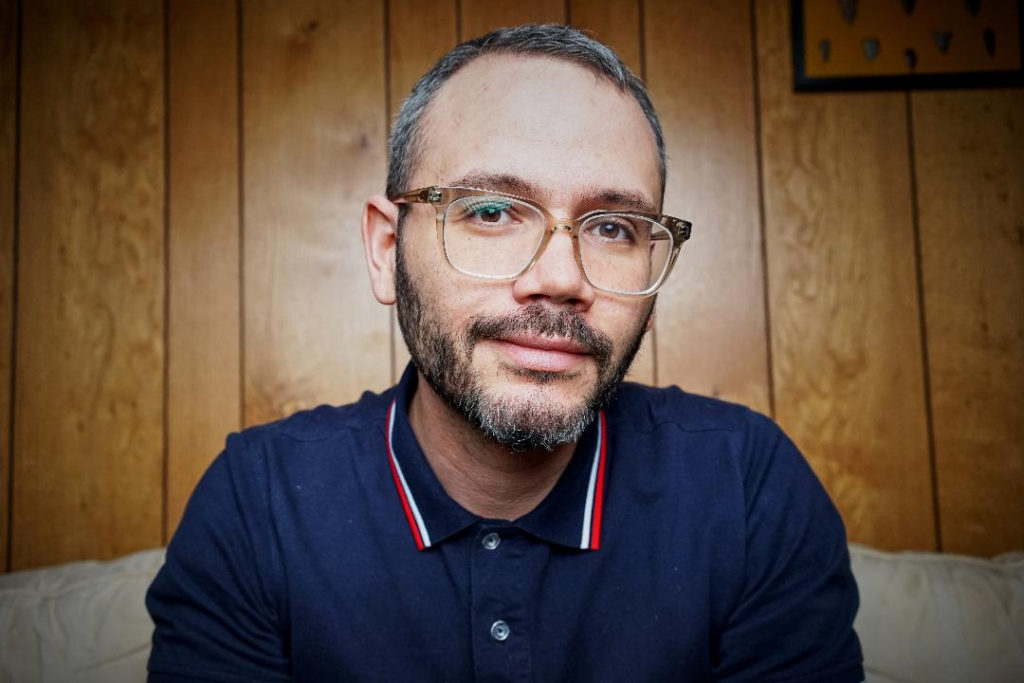 Jesse regularly engages all kinds of people on Twitter about topics like suicide, trauma recovery, and self-care. You can follow him at @zookmann to see his threads which often have people from all places on the spectrum of psychiatric survivors responding.
I started to see how to connect with other psychiatric survivors and trauma survivors on Twitter and found a lot more by following Jesse's threads. A lot of people in psychiatric drug withdrawal support each other online and Twitter is no exception. Finding the more popular psychiatric survivor accounts is a good way to connect with more of us. Unlike Facebook, on Twitter, as you may know, it is normal to follow and connect with people who share a common interest, whether or not you know each other or have mutual friends.
One thing about Jesse is that he was severely harmed by psychiatry, and also uses language that reaches people who identify with the mainstream paradigm of mental health and mental illness. Jesse and I don't always agree about terminology (we have a discussion of this and other topics connected to psych drug withdrawal on our podcast interview here), yet his language reaches many people who need his message: that it is possible to recover from trauma and the harms of psychiatric drugs and there are so many different options available.
In Jesse's words, "You have to meet people where they're at," and he does this on his Twitter feed. Here is my interview with Jesse:
* * *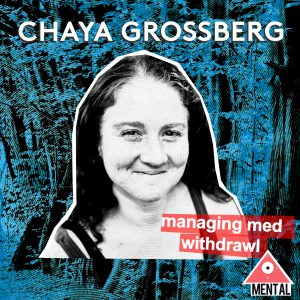 Chaya Grossberg: What led you into the mental health system to begin with?
Jesse Zook Mann: I was working in television production and doc film, an industry where 18-hour days are normal. Where not eating regular meals is normal. Where I slept on planes and neglected my basic needs for a decade. And then I had one stint where I was producing VICE's first original television and flying to Russia and embedding with literal serial killers and then flying to the West Bank to work with Palestinian car thieves, then at the same time directing an independent film Punk Jews, and another film where I was embedded with a depressed musician for months, and in the middle of all of that I lost everything I owned in a flood in Brooklyn.
I was exhausted and in pain, but who wouldn't be! Anyway, I went to a psychiatrist and received a bipolar 2 diagnosis and within six months I was put on a dozen meds. They totally disabled me mentally, physically and in every way I can imagine.
CG: If you could go back, how do you wish you were treated and what do you wish you had been told from the beginning?
JZM: At this point I wouldn't change anything, and know I am better for living this path now. My journey where I endured such extreme suffering has transformed me into a better person and given my life emotional depth and an intense empathy I didn't have before I got sick. But I was incredibly lucky to find treatments that work on my own, and I came very close to not being here today.
What would have sent me in a different direction from the beginning would have been to get an education in trauma recovery at an early age instead of going to self-help seminars to treat my depression. Doing self-help put me on a wildly bad road that taught me my symptoms weren't real, and I went from self-help to crisis to a very bad psychiatrist. If I knew how crucial it would be to get a proper referral for a psychiatrist I probably would not have come so close to death.
CG: What were the worst effects you experienced from taking your medication as prescribed?
JZM: I was physically disabled after a few months of meds. I was totally dissociated. I couldn't tell if I was sleeping or awake for years. I went from being a relatively healthy man who carried a camera on his shoulder for 12 hours a day, who traveled the world, to having trouble walking and intense muscle spasms. I couldn't sleep more than three hours at a time for the better part of a decade. I had regular panic attacks and rage for the first time in my life.
My first three doctors told me it was just my bipolar disorder getting worse but it was really the side effects from the meds. I mean, I didn't get any lasting regular effects. They all made me worse after a week or so.
CG: What was the biggest lesson you learned from your experiences with psychiatry and the mental health system?
JZM: I learned that there are doctors who can look legit who can have no idea what they are doing and can make you worse. I also learned that there are a few great doctors dedicated to pushing the field forward who are enormously selfless people who love their patients and the field. Going to a psychiatrist is not like going to a heart surgeon or a mechanic. There does not seem to be any real standard or rules about using up-to-date information or giving patients informed consent or laying out all of the treatment options that might be available to them.
Some psychiatrists can help you find root causes of illness with consultations with diet, sleep, exercise; do blood tests to check for other diseases and work with other doctors, recommend trauma therapies… others will prescribe you a dozen meds in a manner of months and disable you without looking at any alternatives. The referral and research is so important in finding a doctor to trust. So getting a second opinion if treatment isn't going well is crucial.
CG: You have contact with many other trauma survivors and psychiatric survivors. What are some common themes you've noticed in their struggles?
JZM: I think it's fascinating that so many childhood abuse and neglect survivors cope in the same ways. People-pleasing. Charming. Workaholism. That we so often end up in relationships with hurt people who we obsessively try to fix. So much of our healing comes from nurturing ourselves and living a life of intention.
We talk a lot about #selfcare on social media and it has this trite kind of consumerist association, but I'll tell you, self-care is the path for so many survivors to get their lives back. Every survivor I know who went from frequent hospitalizations to thriving lives like a monk with their own rules and is all-in with maintaining their health and well-being. And all of the people I know who are still lost don't take self-care very seriously. Maybe they have a toe dipped in, but that doesn't do it. Not usually. Not saying that is everyone out there, but that is what I see with my own eyes.
CG: What is your project Mental Health Media?
JZM: This fall I launched a platform called Mental Health Media designed to educate patients about all of the ways there are to recover from trauma. No patient should think that meds and talk therapy are the only options. All patients deserve access to all treatments that might work for them, and the first step to get there is to educate patients and clinicians that these treatments exist.
Eventually we will be making a film about the spectrum of options, and a book series, but now we have the podcast Mental Radio live with ten episodes available.
CG: What do you think this community needs most and how do you hope your platform will fill some of that need?
JZM: I think the landscape of media in mental health, like our mental health system, is mostly horrible. So much of what we see online and in the news is based around very simplistic mental health information, coupled with disempowering and cynical patient stories. How many patients are coming home from their first hospitalization and looking for information today? Thousands. And what are they finding? Out of date or overly simplistic information coupled with testimonials that if you tried a few drugs and talk therapy for a while and if it didn't help that your life is basically over. I can't tell you how pissed off that makes me.
I am creating work with the goal to help people find options to get their lives back to whatever degree possible. I want to help patients find the tools that will empower them to drive their own healing and their own recovery.
CG: What are your goals with your podcast? Who are you most trying to reach and how do you hope to inspire or help them?
JZM: I want everyone in the world to know that are so many treatment options that people use to get better. Everyone needs to know, because people need to know they have options before they get sick, and hopefully get help before they are in crisis. I don't know if I can inspire anyone directly but I can talk about treatments that work and talk to patients who got better, so if people find Mental Radio at least they know they have options and that recovery is possible.
My end goal is to light a spark that brings a wave of education on how to heal trauma. I want that wave to stop the suicide crisis from getting worse and eventually to reduce the suicide rate across the country and around the world.
* * *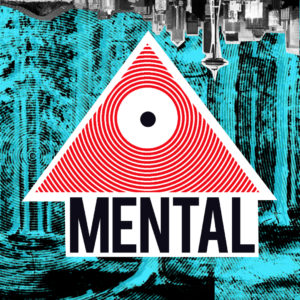 Check out Jesse's podcast which includes topics like med withdrawal, creating community, health and fitness, healing childhood trauma and surviving suicides of loved ones, and let him know what you think in the comments of this blog. Or find him on Twitter at @zookmann and join his conversations with other survivors.
Here's his conversation about his podcast on Twitter.
***
Mad in America hosts blogs by a diverse group of writers. These posts are designed to serve as a public forum for a discussion—broadly speaking—of psychiatry and its treatments. The opinions expressed are the writers' own.
***
Mad in America has made some changes to the commenting process. You no longer need to login or create an account on our site to comment. The only information needed is your name, email and comment text. Comments made with an account prior to this change will remain visible on the site.