There were ten of us at the first meeting. I introduced myself and made clear that I am not there as a therapist, nor a teacher, but likewise as an individual interested in philosophical questions. After everyone else introduced themselves, we spoke about our prior knowledge of philosophy, which turned out to be very limited: only one participant had studied philosophical texts (mainly Nietzsche's) in any depth.
I asked what had moved them to join, and where their interests lie: the question was followed by a passivity that I had not expected. After all, they had shown up of their own accord. A sense of "open and interested to see what happens" seemed to be the prevailing attitude, signaling to me they would not actively partake in shaping the reading group as I had hoped—a horizontal, democratic egalitarian structure. This would have involved collectively deciding on the very essence of what our open circle should be (within the limits of time and date, for it was also an extra-curricular group for me): what to read; how to read it; how to discuss what we were reading; and so on.
We decided to read Nietzsche's On the Genealogy of Morality. Or rather, I suggested this to the group and it was quickly and gladly accepted. It seemed important to choose a text which was not too difficult, the construct too abstract or the topic too familiar. I thought these pitfalls would be alienating: it would be difficult to follow, slow, unsatisfying, and impossible to reconnect if one meeting was missed or certain pages not read.
With this in mind, Hegel's preface to Phenomenology of Spirit, Binswanger's essay Dream and Existence (along with Foucault's preface to this text), and Kisker's Dialogic of Madness: An Attempt at the Borders of Anthropology were possibilities I explored but consequently discarded.
Nietzsche, though, seemed ideal. The provocative, polemic and largely metaphorical nature of his work would provide an accessible basis. Further, within the group's minimal prior philosophical experience, Nietzsche was a pillar of comparable expertise.
The second meeting gave me a real sense of hope. We had agreed to read the nine-page preface and everybody seemed to have done so. Many had highlighted sections or questions for discussion. Of the initial nine participants only one excused herself, and as one new person showed up there were ten of us once more.
It quickly became apparent that many of the participants were far less interested in the application of the theory, not challenging Nietzsche's ideas and views, but instead concerned with a careful, literal examination of the text. We analysed individual words and sentences until the precise meaning, or a collective understanding as to what Nietzsche might mean, was distilled. Often this far surpassed my own reading of the sentence and enveloped a completely different framework of understanding. Whether this was more or less accurate ceased to matter; it was astounding to see how far individual interpretations could diverge, whilst maintaining a unifying narrative.
A wonderful moment unfolded with my closing question to the second meeting: "How far shall we read until next time?" In unison the group agreed to read the first discourse, a total of 28 pages. One person exclaimed: "I'm slightly scared of my own courage, but I also think we should read all of it." Within a mere three hours this open circle had gained an optimistic perspective which was completely absent to begin with.
Unfortunately, I had naively underestimated the impact of formalities.
While planning the appointments for the first months, I figured a fortnightly meeting would be most realistic to allow sufficient time to read the designated pages. However, by the third meeting the fortnightly rhythm was disturbed: I was away from the city for a few weeks and had therefore scheduled the third meeting not two, but three weeks later. Initially I did not think this would be a problem. The invitation with the dates for the first four months was pinned to the notice board, and I had discussed with the team that it would remain there for reference. I had also reminded everyone of this change at the end of our second meeting.
Despite this, only one person turned up to discuss the text. Several others came to excuse themselves from the group, citing distress, fatigue, and illness as reasons. So as to not leave everyone else behind, I decided to cancel the meeting, postponing the content for two weeks.
In the meantime, I was left to ponder: Were my colleagues correct? They had predicted an immense challenge ahead that would make it almost impossible to maintain a reading group over a prolonged period of time. Were these sincere excuses? Was this lethargy a symptom of the varying conditions which necessitated the participants' therapy?
It felt strange to be treated as an authority whom the participants asked to be excused, not least because we were on an informal, first-name basis. A barbecue was taking place, and I had the feeling some of them did not want to cite this as their reason for missing the meeting. Out of pride, I did not go down to check, but I did wonder to what extent this attempt was inherently flawed by professional boundaries, which might have been dispersed in my imagination but never completely within the walls of this particular institution, nor probably within the walls of many others.
At the same time, it became apparent over the next weeks that there were difficulties not directly related to the group which complicated participation for some participants. One person was having personal, emotional problems with another participant and wanted to avoid all contact between them. Another person was triggered by the group discussions, in effect struggling with thematic distance and metaphysical abstraction. Someone else was experiencing a crisis and could not concentrate on reading.
Around this time, I began questioning whether the whole thing had been a good idea. Had I forgotten, in the excitement of planning, that these were patients suffering from psychological problems to the extent that they required year-long, all-day therapy? Had I underestimated the challenges difficult moral problems can pose, and the sense of insecurity which these may arouse within ourselves—even more so in the provocative tone of Nietzsche? Had I wrongly disregarded my "therapeutic role" and consequently ignored an ancient consensus on the psychoanalytic rule of observational distance?
About four of us continued reading. Each meeting began with several participants excusing themselves; often I thought I perceived a sense of defeat and disappointment in their expressions. In this smaller, intimate group the discussion became more personal; the prior reluctance of deviating from the text gave way to explorations of how Nietzsche's thoughts relate to our own lives.
Inspired at the end of one such debate, a participant expressed how the open circle had helped her gain a new perspective, especially as the reading group was "one of the only therapies offered where we discuss not our own individual problems, but universally relevant topics." She explained there was only one other group therapy that went beyond exploring individual psychopathology–and this in a relatively progressive institution that has been around for 20 years.
Nonetheless, because of the evident problems, I questioned the merit of utilizing philosophy in a psychiatric setting. The fundamental idea of approaching therapy through philosophy is to situate individual experiences and problems in a new context. It is not about offering more explanations of psychological phenomena, nor is it about developing further treatment blueprints for individual execution.
Instead, philosophy considers the impact of society, and inevitably capitalism, on mental health—what Deleuze and Guattari call the deterritorialisation of the socius. It requires us to question the prevailing narrative which elides societal factors from psychiatric pathogenesis. Notably, this approach opposes the underlying psychotherapeutic stance that therapy is about addressing individual crises, anxious and obsessive thoughts, depressive moods. Therapy, as it is currently understood, is not about politics or how to change "the system," it is an examination of one's own life.
Incorporating philosophical debate into psychiatric care forces us to confront the assumptions of therapy. Many "progressive" psychiatric institutions may have been built on solid foundations revolutionary for their time, yet they run the risk of coming to a standstill without continuous and vehement debate. Notions such as suicide, assignment of responsibilities, staff training, security guards, involuntary commitment, restraint and many more require perpetual scrutiny.
In Heidegger's words: "The real 'movement' of the sciences takes place in the revision of these basic concepts, a revision which is more or less radical and lucid with regard to itself. A science's level of development is determined by the extent to which it is capable of a crisis it its basic concepts. In these immanent crises of the sciences the relation of positive questioning to the matter in question becomes unstable." A stronger incorporation of theoretical substance into everyday practice, fueled in particular by a lively debate with the patients, may guide this continual revision of our basic concepts.
If holding myself to the same standard, I must reflect on my position in the reading group. As an employee of the rehabilitation institution there was an implicit hierarchy from the outset—which I tried to dismantle. We agreed on a first-name basis. I made clear to the participants at the start that I was not a therapist, nor a teacher, nor a philosopher. I have absolutely no formal education in philosophy, nor had I read the text prior to the group.
I think this informality was pivotal: it was a reading group, and not psychoanalysis or any other form of psychotherapy which require a formally qualified therapist. But what does this mean for future endeavors? What changes once I complete my formal education, when there is a role that I have qualified for and am thus expected to fulfill?
In the current setting, I stood to gain as much from the group as the other participants did. In this sense it was "therapy" for me as much as for anyone else. However, as the initiator, moderator and person ultimately responsible, I also stood with more to lose. It was out of pride, for example, that I did not go down to the barbecue—for I did not want to have been lied to. The difficulties predicted by colleagues at the outset acted as an incentive to work harder, to prove them wrong, to demonstrate that it is possible to overcome professional boundaries and the hierarchy they embody, and to revise the basic concepts of therapy to address societal factors.
Ironically, it was this very attitude which hindered an extension of the group after we had finished On the Genealogy of Morality.
The German language has formal and informal personal pronouns. Within medical institutions it is common for the formal pronoun to be used between patients and staff, whereas patients and staff amongst themselves use the informal pronoun. I tried to dismantle this hierarchy by using the informal pronoun with the participants (as well as all other patients at the institution, to ensure there was no favorable treatment).
The management of the rehabilitation institution was made aware of this hierarchical break-down and deemed it in conflict with the collective institutional stance. They asked me to revert to using the formal pronoun or else discontinue the group. Under this condition I could not continue with the reading group, for it opposed much of what I had been trying to do.
The participants seemed sad to hear of this decision, and angry that somebody had evidently informed the management of our unconventional approach. However, it was difficult to discern whether they were disappointed about the discontinuation of our reading group, or about the imposed change to our interaction—whether they would miss the change in perspective engendered by philosophical debate, or the attempted revision of the basic concept upheld across most psychiatric institutions, the hierarchy between 'healthy staff' and 'ill patients'.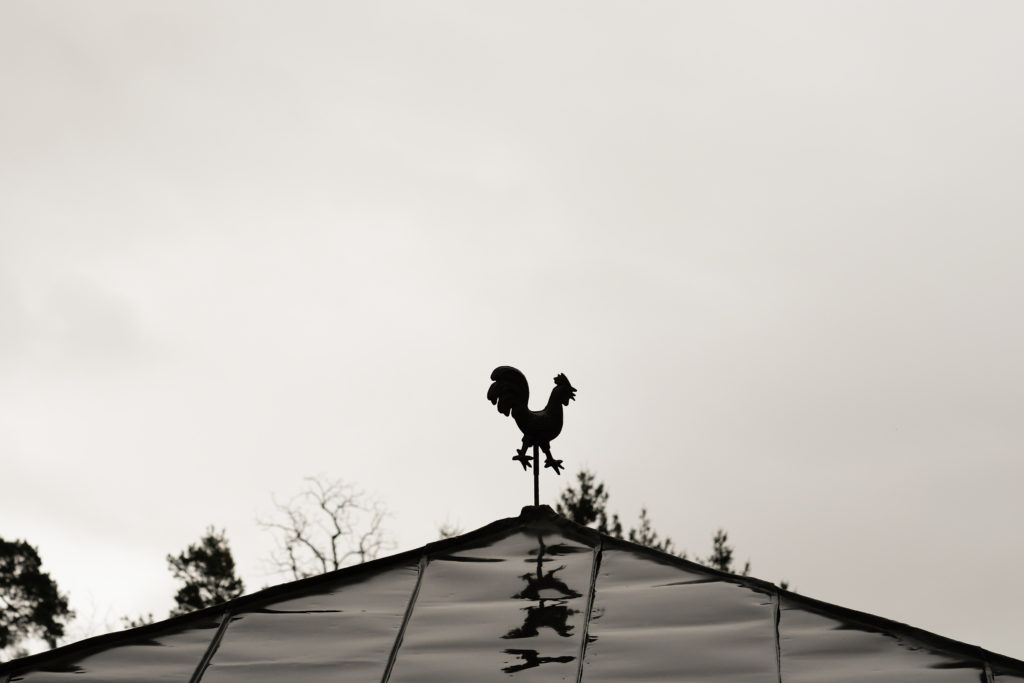 ***
Mad in America hosts blogs by a diverse group of writers. These posts are designed to serve as a public forum for a discussion—broadly speaking—of psychiatry and its treatments. The opinions expressed are the writers' own.
***
Mad in America has made some changes to the commenting process. You no longer need to login or create an account on our site to comment. The only information needed is your name, email and comment text. Comments made with an account prior to this change will remain visible on the site.