A recent systematic review, published in the journal of Transcultural Psychiatry, investigates the perceptions of traditional healers and biomedical practitioners on collaborative mental health practices. The study focuses on mental health care in low and middle-income countries, where the vast majority of individuals with 'severe mental illness' are untreated by Western psychiatric approaches. The results of the study suggest that while each view has differing beliefs about the cause of 'mental distress' this difference does not impact an apparent willingness to work in collaboration. Instead, the primary barrier seems to be the limited infrastructure in place to facilitate collaborative practices.
"This paper demonstrates that, contrary to historical belief, biomedical and traditional healthcare systems are not entirely incompatible and that, when faced with a lack of resources, both biomedical and traditional practitioners have expressed a willingness to work together to provide a holistic service that reflects patient behavior, preference, and beliefs, with a shared common goal of improving patient outcomes," write the authors, Bethany Green and Erminia Colucci from East London NHS Foundation Trust and Middlesex University, London.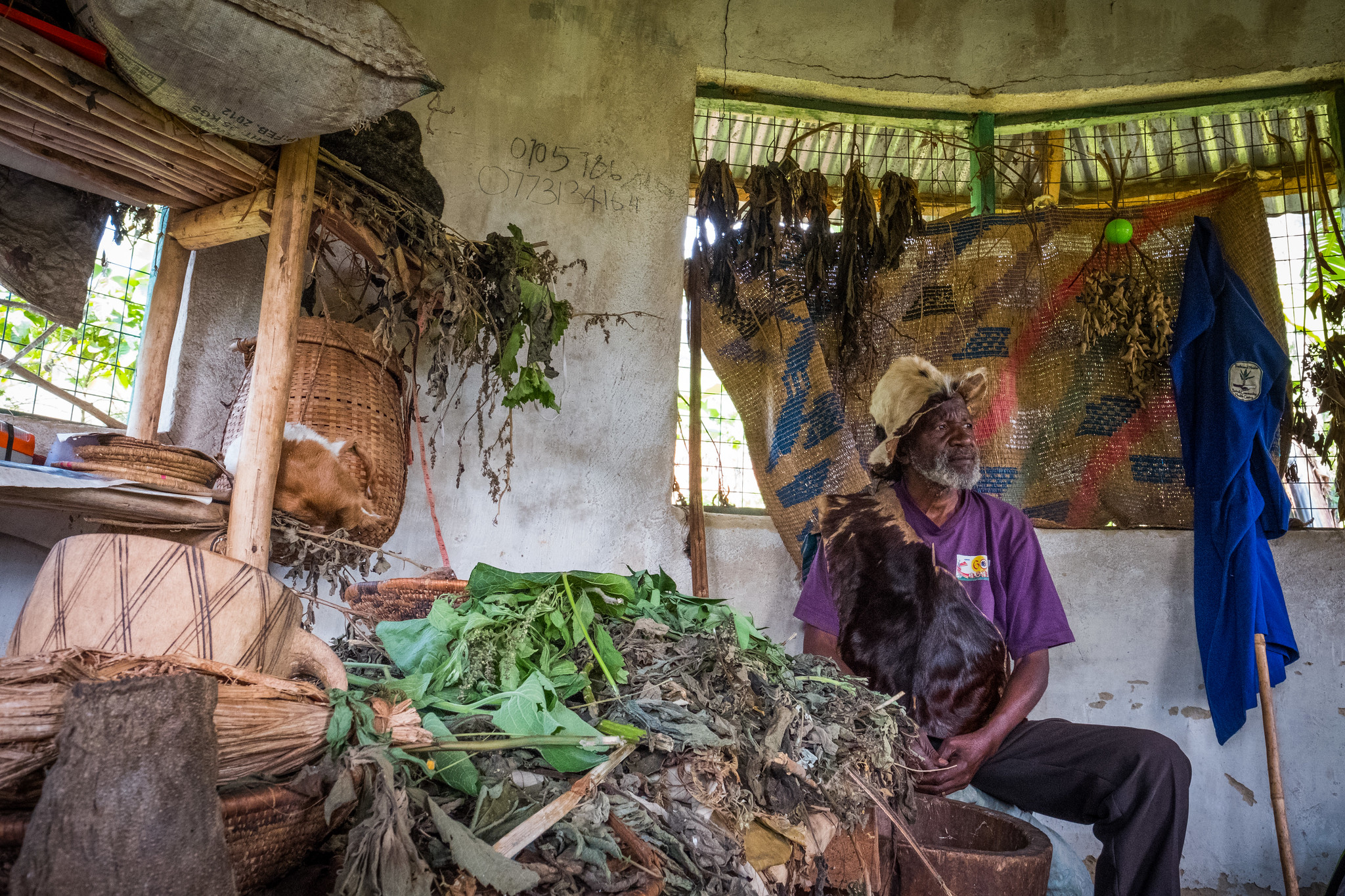 The World Health Organization (WHO) has proposed that efforts to expand biomedical treatment globally should work closely with traditional or indigenous healing methods. While collaboration may pose complex challenges, it could serve as a significant improvement to the current climate of low or no access to care.
"The relationship between biomedical and indigenous forms of care has historically been tense, characterized by a belief that the two systems would not be able to work together due to their diametrically different understandings of 'mental illness'."
Acknowledging the ever-present reality of ethnocentric ideologies colonizing indigenous practices, the researchers highlight potential difficulties of the move toward collaboration.
"Some argue that the idea of 'allowing' traditional healers to practice in their native country is steeped in complex colonial rhetoric," Green and Colucci write. "Similar criticism has been addressed to the body of global mental health research that emphasizes 'scaling up' services or 'increasing mental health literacy,' a concept that generally translates as being 'literate in a medico-scientific system of knowledge.'"

"On the other hand, romanticizing traditional healing and delegitimizing of psychiatric treatments, many of which have significant benefits for those struggling with 'mental illness,' is problematic."
Instead, a more nuanced approach, acknowledging the pitfalls of either one becoming dominant, is advised. "This paradox was summed up by the WHO, which stated that the body of work surrounding traditional healing is underlined by 'uncritical enthusiasm or uninformed skepticism.'"
The current qualitative study aims to systematically review the literature to learn more about the perceptions of both professionals: indigenous and biomedical. Such a review can highlight current barriers to collaboration and lay the groundwork for future studies.
Green and Colucci's search produced 1,527 articles published between the years 1999 and 2016 related to collaborative practices, 14 studies were deemed eligible and met search criteria. The 14 studies that were included in the review looked at 393 participants, including faith-based and traditional healers, psychiatrists, nurses, and other healthcare professionals. Several themes emerged from the review: recognition of the potential of healers in mental health, strategies for collaboration, and perceived barriers to collaboration.
All studies reviewed by Green and Colucci acknowledged the vital role each practice plays in addressing issues of mental health. Biomedical practitioners acknowledge the role traditional healers play as they are a "more culturally familiar psychiatric milieu" for the client and can, therefore, "comprehend the meaning of 'mental illness' from a perspective similar to that of the patient."
On the other hand, traditional healers have acknowledged that certain patient behaviors may require a biomedical intervention, reflecting flexibility in both traditional and biomedical perspectives toward collaboration. However, the how of collaboration was not so clear cut. Shared spaces, co-management of patients, and an effective system of referrals were highlighted as barriers to cooperation.
"Healers tended to want a more integrated system, suggesting that access to rooms in health centers and hospitals would facilitate collaboration. Biomedical participants did not seem keen to share working spaces with healers, with one study stating that establishing joint clinics was rated lowest priority by conventional biomedical practitioners."

"Although most participants expressed willingness to collaborate in some form, there seemed to be very few formal structures in place. Reports from traditional healers imply that instances of referring patients were one-sided."
Further complicating the process of collaboration are shared concerns of legitimacy regarding each other's practices.
"Biomedical practitioners frequently expressed concerns that traditional healers' conduct fell short of ethical or professional standards."
While opposing views on the causes of 'mental illness' was inevitably a barrier, it did not stand out to the researchers as the primary obstacle to collaboration.
"There was recognition by both parties that traditional and biomedical treatment could complement one another. It is obvious, however, that there are minimal structures in place to facilitate co-working."
The balance of integrating biomedical practices and traditional healing into one collaborative system raises concerns of colonial practices, misaligned goals, and poor communication. However, if done properly, collaboration could open the door to effective and meaningful mental health care for those who need it.
In conclusion, the researchers highlight three critical factors that future research and policy work should address:
Exploring how an effective system that allows for the shared management of patients could be built.
Regulating and increasing the evidence base of traditional healing.
Developing trust between and capacity of all practitioners.
****
Green, B., & Colucci, E. (2020). Traditional healers' and biomedical practitioners' perceptions of collaborative mental healthcare in low-and middle-income countries: A systematic review. Transcultural Psychiatry, 1363461519894396. (Link)