Due to the rapidly escalating threat of the COVID-19 pandemic, researchers at King's College London undertook a review of the scientific literature on the psychological effects of quarantines. They aimed to provide information for the development of evidence-based preventative methods that would improve the short and long-term psychological distress associated with these public health measures. According to Dr. Samantha Brooks and her team:
"Quarantine is often an unpleasant experience for those who undergo it. Separation from loved ones, the loss of freedom, uncertainty over disease status, and boredom can, on occasion, create dramatic effects. Suicide has been reported, substantial anger generated, and lawsuits brought following the imposition of quarantine in previous outbreaks. The potential benefits of mandatory mass quarantine need to be weighed carefully against the possible psychological costs. Successful use of quarantine as a public health measure requires us to reduce, as far as possible, the negative effects associated with it."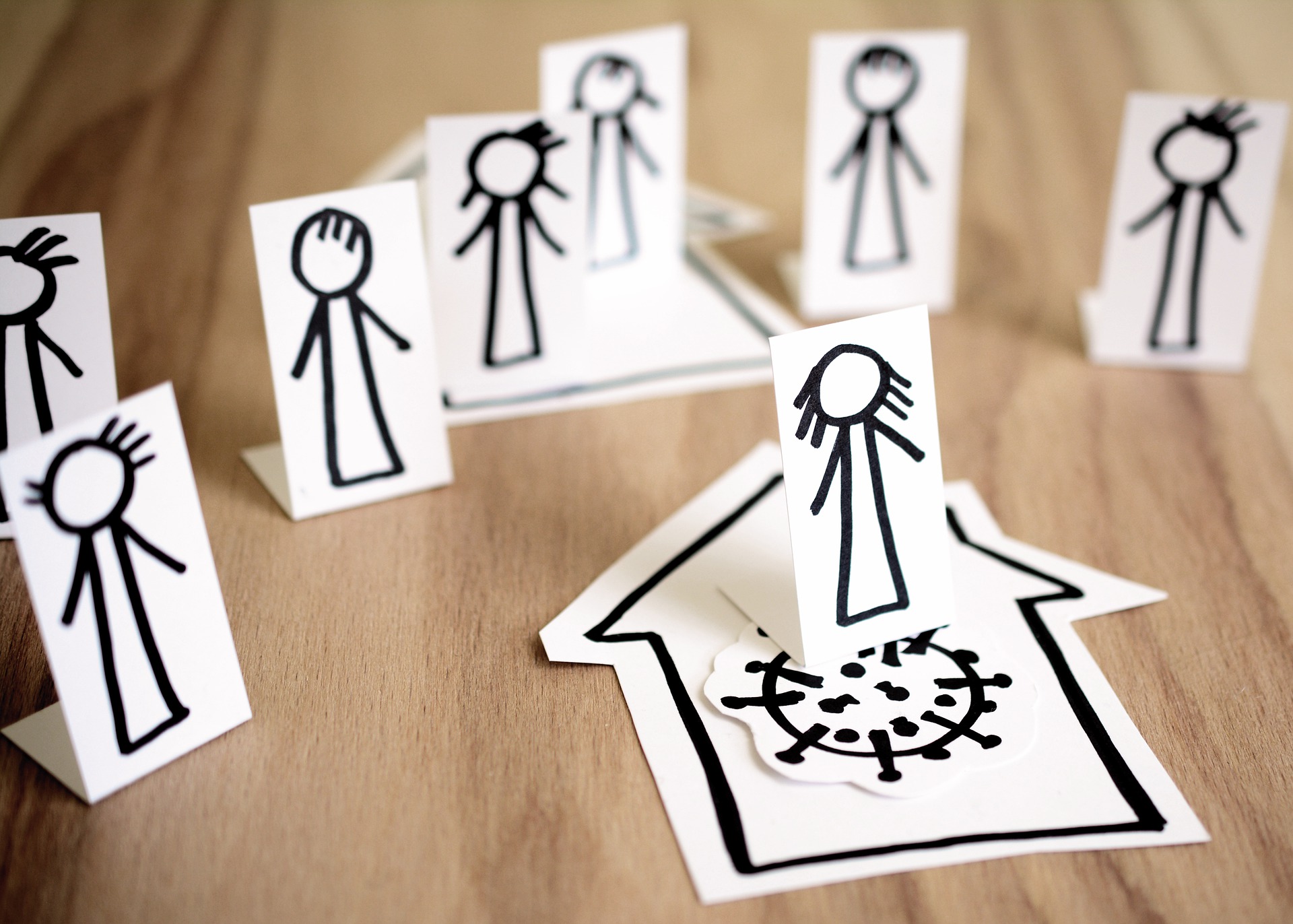 Post-Quarantine Related Mental Health Issues. 
Researchers found five studies that compared psychological outcomes between people who were quarantined and people who were not. Quarantined hospital staff members were more likely to feel irritable and exhausted, became detached from others, feel anxious around people with fever, experienced poor concentration and increased indecisiveness, their performance at work was impoverished and were more likely to feel reluctant to work and consider quitting. 
For these staff, being quarantined was also found to be a predictor of meeting diagnostic criteria for severe depressive symptoms, acute stress disorder, and post-traumatic stress disorder (PTSD). PTSD was also four times higher in children who were quarantined, while 28% of their parents met diagnostic criteria for the disorder. During an Australian outbreak, those quarantined experienced higher levels of psychological distress than the general population.
Non-comparative survey research found high levels of general psychological symptoms, emotional disturbance, depression, stress, low mood, irritability, insomnia, post-traumatic stress symptoms, anger, and emotional exhaustion. People quarantined due to SARS reported high levels of fear, nervousness, sadness, and guilt, and low levels of happiness or relief. Qualitative (or interview-based) research found similar results, adding confusion, numbness, and anxiety-induced insomnia to the rest of the identified symptoms. 
The findings of another study might suggest that anxiety and anger symptoms might be partially reduced 3-6 months after the quarantine. Yet others found that being quarantined could predict PTSD and alcohol abuse even 3-years after the event. Many also developed avoidant behaviors such as lowering direct contact with patients, not reporting to work, avoiding people who were coughing and sneezing, avoiding crowded enclosed spaces and avoiding all public spaces week after the event. People who had histories of psychiatric diagnosis previous to quarantines were more likely to experience anger and anxiety months after no longer being quarantined.
Stressors During Quarantines. 
Further findings on the stressors that influenced psychological distress during quarantines were found. Frustration out of not having basic supplies during the quarantine was associated with anxiety and anger months after being released. Additionally, people reported feeling confused out of not having enough clear information and perceiving a lack of transparency and negligence from coordinated public health institutions. 
Quarantines of longer duration were associated with worsened mental health – specifically, they experienced post-traumatic stress symptoms, avoidance behaviors, and anger. For those who feared infecting others were more worried about their physical symptoms during the quarantine, and continued feeling worry months after the event. Finally, Being separated from others and breaking their routines, people began feeling boredom, frustration, and a sense of isolation. 
Stressors Post-Quarantine. 
The main stressors that people experienced after being quarantined found in the literature were financial loss and stigma. Those quarantined are unable to work, and as outbreaks occur without warning, they cannot prepare for the financial blow they could experience. This has long-term effects, as the socioeconomic distress negatively impacts psychological well being, as people experience financial-related anxiety and anger long after the quarantine is over.
In some cases, anger arose from not receiving financial support post-quarantine or support that was insufficient or untimely. People with lower incomes were more likely to experience long-term depressive and post-traumatic symptoms – which is consistent with study findings highlighting the relationship between un- and underemployment and depression and suicidality. For people quarantined because of exposure to- or infection with – Ebola experienced the effects of stigma as others distanced themselves from them out of fear of contagion.  
Recommendations
Quarantines are often necessary public health interventions, as they prevent the increased incidence of new and lethal illnesses, but additional practices, measures, and interventions can buffer their adverse psychological effects. After analyzing the available data, the researchers recommended reducing the length of quarantines as much as possible, providing as much necessary clear, timely information as possible, reducing boredom and increasing communication as much it is possible to do so due to contemporary forms of technology such as mobile electronic devices and the internet.
Provide additional mental health services to health professionals as literature finds they are more at risk of developing long-term emotional distress after quarantines due to being at higher risk of exposure. Finally, policies should aim to address the financial issues and effects of stigma ahead of time by educating the public about the disease and providing economic support for those affected.  
This study provides us useful information on what we can expect from measures being taken to control the COVID-19 pandemic. By anticipating the effects of quarantine and developing guidelines to address these issues, we can prepare as citizens, researchers, and health providers. 
****
Brooks, S.K., Webster, R.K., Smith, L.E., Woodland, L., Wessely, S., Greenberg, N., and Rudin, G.J. (2020). The psychological impact of quarantine and how to reduce it: a rapid review of the evidence. Lancet, 395, p.912–20 (Link)