A recent article, published in Schizophrenia Bulletin, identifies the factors that disproportionately impact individuals diagnosed with schizophrenia and related disorders during the COVID-19 pandemic. The researchers, a team from the Centre for Addiction and Mental Health in Toronto, address the increased risk of infection, adverse mental health consequences, and the implications for treatment facilities and clinical research on schizophrenia. The article urges rapid implementation measures to decrease the risk of transmission, and the importance of maintaining continuity of care. 
"People living with schizophrenia are at greater risk for adverse outcomes, including death, because compared with the general population, they typically have poorer physical health, greater socioeconomic disadvantage, and are more socially disconnected, and experience pervasive stigma and discrimination," the authors write.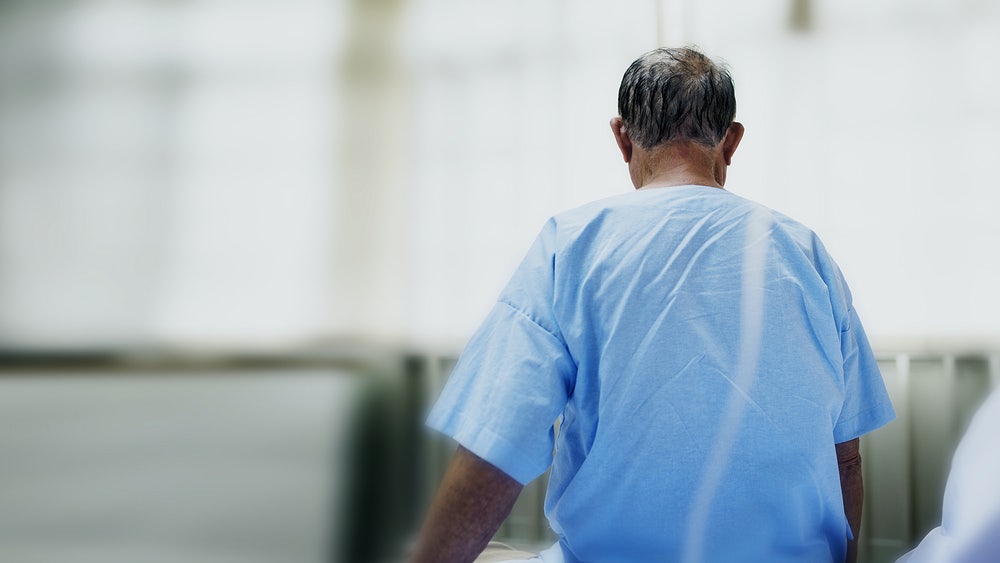 Schizophrenia is a contested diagnosis that captures a diverse range of experiences, often characterized by psychotic symptoms, such as paranoia, delusions, or hallucinations. The diagnostic label is also problematic as it is more frequently applied to racial and ethnic minorities and can be used by professional staff to justify coercive measures and strip service-users of legal rights and autonomy.
People living with a diagnosis of schizophrenia are overrepresented within vulnerable populations that are seeing large outbreaks of the virus, including prisoners, individuals experiencing homelessness, or those who live in congregate housing where social distancing is near impossible.
Compounding these risk factors are the physical conditions that are more common in people taking antipsychotic medications, such as cardiovascular disease, diabetes, and chronic respiratory disease. The authors highlight additional risk factors for those being treated with the common antipsychotic Clozapine, as there is an associated risk of death from pneumonia, related to the side effects of the drug. 
Also, those experiencing symptoms related to psychosis are at an increased likelihood of having comorbid substance abuse disorders, and the current pandemic changes their ability to access substances and substance use treatments, which can lead to withdrawal syndromes. 
Previous virus outbreaks, such as the 2003 Severe Acute Respiratory Syndrome (SARS) pandemic, have been associated with elevated rates of psychological distress and the increased diagnosis of psychiatric disorders in the general population. For individuals with symptoms associated with schizophrenia, social support is correlated with recovery measures, as well as broad community support, such as casual contacts with the general population. Social distancing has disrupted these casual contacts, and the isolation may increase the risk for suicide and result in increased distress. 
Research conducted on the pandemic in China and South Korea indicates that inpatient psychiatric units were often subject to COVID-19 outbreaks. Identified factors contributing to this outbreak were lack of ventilation due to sealed windows and restrictions. 
However, the outbreak could have an even more significant impact on outpatient settings due to traditional treatment methods, which emphasizes in-person contacts in the community and visiting patients in their homes. Abrupt changes to how mental health services are delivered can increase the risk of distress and disengagement. 
As providers make the transition to phone and video consultation, there is a dearth of research on the suitability of telepsychiatry for schizophrenia. Additionally, virtual care cannot completely replace in-person care for treatment as the administration of antipsychotic medications often requires in-person injections and regular blood work. The researchers also suggest that long-acting injectable antipsychotics and clozapine may be useful in reducing hospitalizations. However, it should be noted that one of the authors disclosed a conflict of interest with Eli Lilly, a company that sells clozapine (brand name: Clozaril). 
In response to these challenges and elevated risk factors, the authors propose the following recommendations to mitigate the effects on COVID-19 on people diagnosed with schizophrenia: 
Address the social determinants of health, including ensuring safe and comfortable housing and strategies to reduce health disparities.

Generate guidelines for resource allocation that protects vulnerable populations by ensuring fair and consistent decision-making.

Find ways for families, neighbors, and community-based programs to maintain a social connection while still adhering to physical distancing.

Continue delivery of basic needs through government agencies and programs.

Develop ways for inpatient settings to reduce the risk of infection and make contingency plans to introduce alternate personnel if frontline staff becomes ill.

Prescribers, patients, and caregivers should weigh the risks and benefits of telepsychiatry and treatments that must be delivered in person.

Researchers and review boards should work together to substitute remote assessments and delivery methods to allow studies to safely continue when possible.
****
Kozloff, N., Mulsant, B. H., Stergiopoulos, V., & Voineskos, A. N. (2020). The COVID-19 Global Pandemic: Implications for people with schizophrenia and related disorders. Schizophrenia Bulletin. https://doi.org/10.1093/schbul/sbaa051 (Link)