A recent editorial, published in Epidemiology and Psychiatric Sciences, makes an argument for getting rid of the schizophrenia diagnosis, listing five reasons for the change, five signals of change, five challenges of change, five promises of change, and five steps for change. The authors argue that changing the name for schizophrenia is a necessary step to modernize psychiatry and mental health services worldwide.
"Renaming a particular form of mental suffering should be accompanied by a broader debate of the entire diagnosis-evidence-based-practice (EBP)-symptom-reduction model as the normative factor driving the content and organization of mental health services that may be detached from patients' needs and reality, overlooks the trans-syndromal structure of mental difficulties, appraises the significance of the technical features over the relational and ritual components of care, and underestimates the lack of EBP group-to-individual generalizability," write the authors, Sinan Guloksuz and Jim van Os.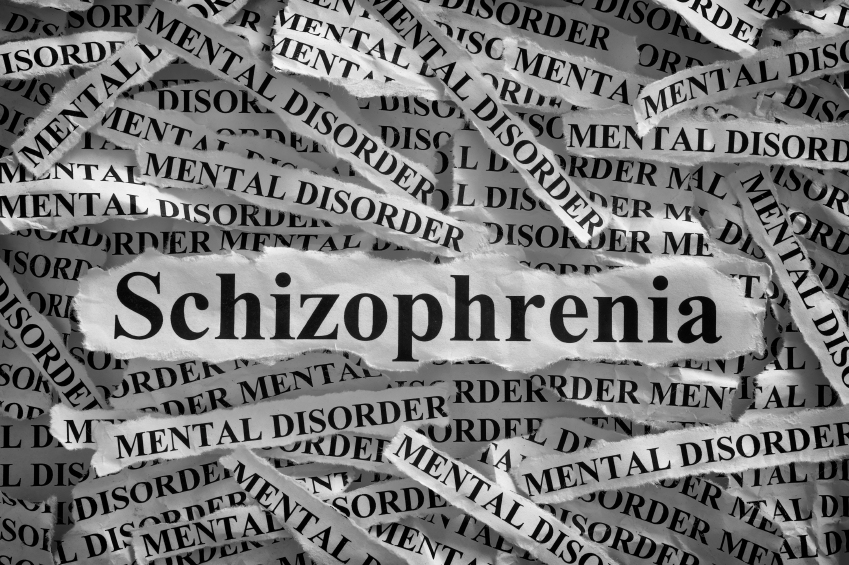 In a recent critical perspective article, the authors discussed factors that may explain the "slow death of the concept of schizophrenia" as well as "the benefits of embracing a spectrum approach with an umbrella psychosis spectrum (PSD) category" in response to the stigma and misperceptions the current DSM label perpetuates. The following argument is an extension of their previous work, aiming to cover the most pertinent points towards renaming schizophrenia.
Five reasons for the change
The name schizophrenia has been morphed into a confusing and frightening term, derived from the literal translation 'split mind' in Greek.
Schizophrenia is associated with "insanity, hopelessness, desperation, violence, stigma and discrimination," negatively impacting those individuals diagnosed, their family, and service providers.
Individuals diagnosed with schizophrenia often refrain from disclosing this information in fear of repercussions and discrimination. Communicating the diagnosis can also be a struggle for providers.
Schizophrenia misrepresents a much broader psychosis spectrum. The term accounts for perhaps 30% of those with poor outcomes.
"The deterministic and gloomy prediction of schizophrenia poses a paradoxical challenge for intervention efforts."
Five signals of change
"Several Asian countries have already officially abolished the term schizophrenia," e.g. Japan, South Korea, Hong Kong, and Taiwan.
Alternative names "have been proposed by scholars, service patients, and professional organizations across the world…"
"Two major academic journals for schizophrenia research have substantially revised their titles within the limits of pragmatic considerations," e.g. from 'Schizophrenia Bulletin' to 'Schizophrenia Bulletin: The Journal of Psychoses and Related Disorders.'"
Schizophrenia as a distinct categorical entity has been disputed and "the spectrum approach has gained traction."
"The timeline of psychiatry confirms that change is the only constant."
Five challenges to change
In order to rename schizophrenia, "serious consideration of societal, medical, economic, and legal ramifications" is warranted.
More research is needed in order to "evaluate the positive and negative impacts of renaming."
Despite many propositions of a new name over the last decade, "there is no consensus on the replacement for the term schizophrenia."
Many believe the term schizophrenia to be clinically sound and view it as an "established and time-tested diagnostic category…"
"Extensive reconceptualization" has to be concurrent alongside semantic revision, an even bigger challenge than simply renaming.
Five promises of change
Renaming could differentiate "the new medical term from metaphoric misuse of the term schizophrenia and its adjective labeling from 'schizophrenic' that sustains the negative public image of the illness.
Renaming "will reduce iatrogenic hopelessness, stigma, and discrimination."
"A new name will stimulate public awareness" and aim to reduce stigma by improving the public's perception.
Renaming "facilitates communication and shared decision-making between patients and mental health professionals" and can promote engagement in services.
A new generation of "open and critical science towards reconstructing psychosis" may emerge from shifting to an umbrella diagnosis category like PSD.
Five steps for change
Collaborating with patients and creating action platforms is productive in "facilitating bottom-up momentum, educating the public and mobilizing forces for change."
"European countries, where momentum for change appears to be picking up, may attempt creating, at the level of the European Psychiatric Association, a joint forum with patients."
Mental health providers should "be encouraged to start with using a balanced and scientific approach in working with psychopathology in the psychosis spectrum," since change is most productive at the bottom-up level.
"Academic psychiatry and mainstream journals may work towards a more balanced and modern science of psychosis, i.e. one that also takes seriously the 70% of the phenotype not characterized by a poor prognosis.
Starting with the countries where change is already underway, a reevaluation and "modernization of the psychiatric curriculum is urgently required."
Guloksuz and van Os' commentary is among others actively critiquing dominant narratives of mental illness and proposing shifts in both perception and practice. The authors further clarify the need for "innovative models of integration of social and mental health care," alongside strengthening resilience in the existential and social domains.
"It is proposed that changing the name and the concept of 'schizophrenia,' which goes further than a mere semantic revision, may become the first step that allows catalysation of the process of modernizing psychiatric science and services worldwide," proclaim the authors, "The road to change is long and challenging, but there is no obstacle other than our inner resistance to change."
**
In addition, the article did mention this website as a potential resource. See the excerpt below:
"Action platforms like these may connect with each other in movements that aim to help psychiatry to modernise such as htttp://www.madinamerica.com. Although some of the content at madinamerica.com may be considered 'anti-psychiatric', service users sometimes argue that elements of psychiatric practice may be considered 'anti-patient'. In other words, there is a need for a dialectical debate where the consideration of the extreme opposites allows for unbiased 'truth'-finding in the middle."
****
Guloksuz S & van Os J (2018). Renaming schizophrenia: 5 × 5. Epidemiology and Psychiatric Sciences 1–4. https://doi.org/10.1017/S2045796018000586
***
Mad in America hosts blogs by a diverse group of writers. These posts are designed to serve as a public forum for a discussion—broadly speaking—of psychiatry and its treatments. The opinions expressed are the writers' own.
***
Mad in America has made some changes to the commenting process. You no longer need to login or create an account on our site to comment. The only information needed is your name, email and comment text. Comments made with an account prior to this change will remain visible on the site.