A recent study, published in Psychiatric Services, investigates the role of racial bias in the overdiagnosis of schizophrenia in African American patients. By examining discrepancies between the records of white and African American individuals diagnosed with schizophrenia, the researchers found African Americans screened positive for moderately severe to severe depression significantly more than their non-Latino white counterparts.
The researchers suggest that this finding indicates a tendency to privilege reports of psychotic symptoms over mood symptoms in African American patients. This disparity is not only detrimental to the way a person may self-conceptualize while having an incorrect diagnosis, but could also lead to ineffective treatment for a community of people based on their race. The authors, led by Michael A. Gara from Rutgers, write:
"The results are consistent with findings from a large body of literature suggesting that racial differences in the diagnosis of schizophrenia in the United States result in part from clinicians underemphasizing the relevance of mood symptoms among African Americans compared with other racial-ethnic groups."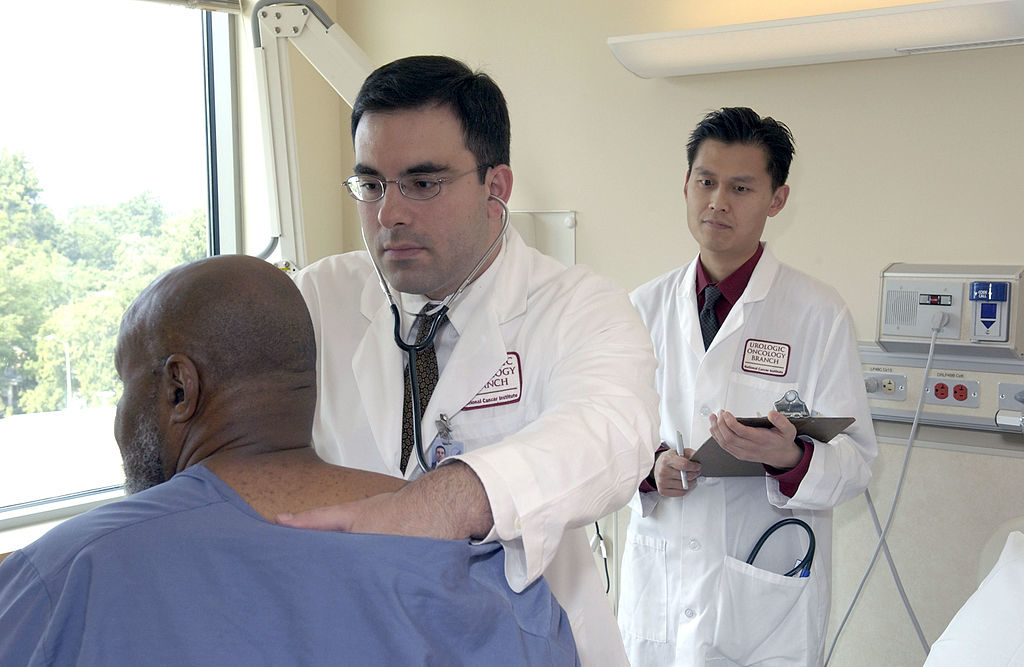 Although contradictory to epidemiology surveys, the diagnosis of schizophrenia is more prominent among African Americans compared with other ethnic groups in the United States. The reasons behind racial discrepancies in diagnosis rates may be attributable to biological and social environmental factors, but the problem has not been thoroughly investigated.
Previous studies by Strakowski, a coauthor on this study, have hypothesized that "racial bias in the diagnosis of schizophrenia spectrum disorders in part results from clinicians' overemphasizing the relevance of psychotic symptoms to relative to mood symptoms among African Americans, compared with other racial or ethnic groups."
For example, one study juxtaposes the reports of diagnosticians blinded to the individual's race/ethnicity to those of unblinded clinician interviewers, the former using the same transcripts but with the racial cues eliminated. The unblinded clinicians assessed more first-rank psychotic symptoms among African Americans than white people than the blinded assessors, displaying a bias towards emphasizing psychotic symptoms for those assessors exposed to racial indicators.
Intending to extend the work of these prior studies into a more extensive clinical system, the authors aim to "determine whether clinicians failed to effectively weigh mood symptoms when diagnosing schizophrenia or schizoaffective mood disorder among African Americans. The team examined electronic medical records of 1,657 patients at Rutgers University Behavioral Health Care community outpatient clinic to compare the proportion of African American and non-Latino white individuals diagnosed as having schizophrenia or schizoaffective disorder with concurrent positive screens for major depression.
"As hypothesized, we found that among individuals diagnosed as having schizophrenia, African Americans were significantly more likely than non-Latino whites to screen positive for moderately severe to severe depression. This effect was not found for schizoaffective disorder and appeared to be limited to schizophrenia, presumably because an appreciation of mood symptoms is built into the diagnosis of schizoaffective disorder," write Gara and colleagues.
The results were congruent with Strakowski and colleagues' previous studies, while the likely complex underpinnings for misdiagnosis warrants further evaluation. The authors suggest possible historical factors like a "conscious or unconscious bias toward the meaning of psychiatric symptoms of African Americans or the effects on the clinical presentation of being a patient from a racial-ethnic minority group."
The risk of serious consequences from an inaccurate diagnosis due to the factor of underemphasizing mood symptoms include:
Ineffective treatments that can produce "prolonged patient frustration, treatment nonadherence or dropout, delays in treatment response, and worsening morbidity and suicide."
Lower treatment expectations and "inadequate depth and breadth of therapeutic interventions."
Inappropriate prescription of antipsychotic medications and their side effects, for example, "metabolic syndrome, weight gain, diabetes, and movement disorders."
This study contributes to another explanation in the documented overdiagnosis of schizophrenia in the African American community. Incorporating routine screening for major depression in appropriate clinical sites is suggested to reduce racial inequalities in schizophrenia diagnoses and promote more personalized treatment.
While this study suggests ways to reduce bias through routine screening, it lacks alternative ideas to reducing bias such as within the clinicians themselves. Lastly, because the authors did not have access to measures of poverty, discrimination, and nutrition of the population, nor access to data surrounding clinician ratings of psychotic symptoms, among others, more studies are encouraged to include these factors and larger contextual possibilities.
****
Gara, M. A., Minksy, S., Silverstein, S. M., Miskimen, T., Strakowski, S. M. (2019). A naturalistic study of racial disparities in diagnoses at an outpatient behavioral health clinic. Psychiatric Services 70, 130–134. doi: 10.1176/appi.ps.201800223 (Link)