In a new article in the Journal of Bioethical Inquiry, researchers reveal how grassroots patient advocacy groups began to fail consumers after taking money from pharmaceutical companies. The authors, led by Sharon Batt, a bioethicist from Dalhousie University in Canada, argue that pharmaceutical industry funding of consumer advocacy groups altered the goals and research priorities of these organizations. Batt and her co-authors, Judy Butler, Olivia Shannon, and Adriane Fugh-Berman, write:
"Accepting industry money would result in vulnerable patients being susceptible to the parroting of certain marketing messages that distorted scientific evidence, with the potential to cause needless suffering, misplaces hope, premature deaths, and misspent funds."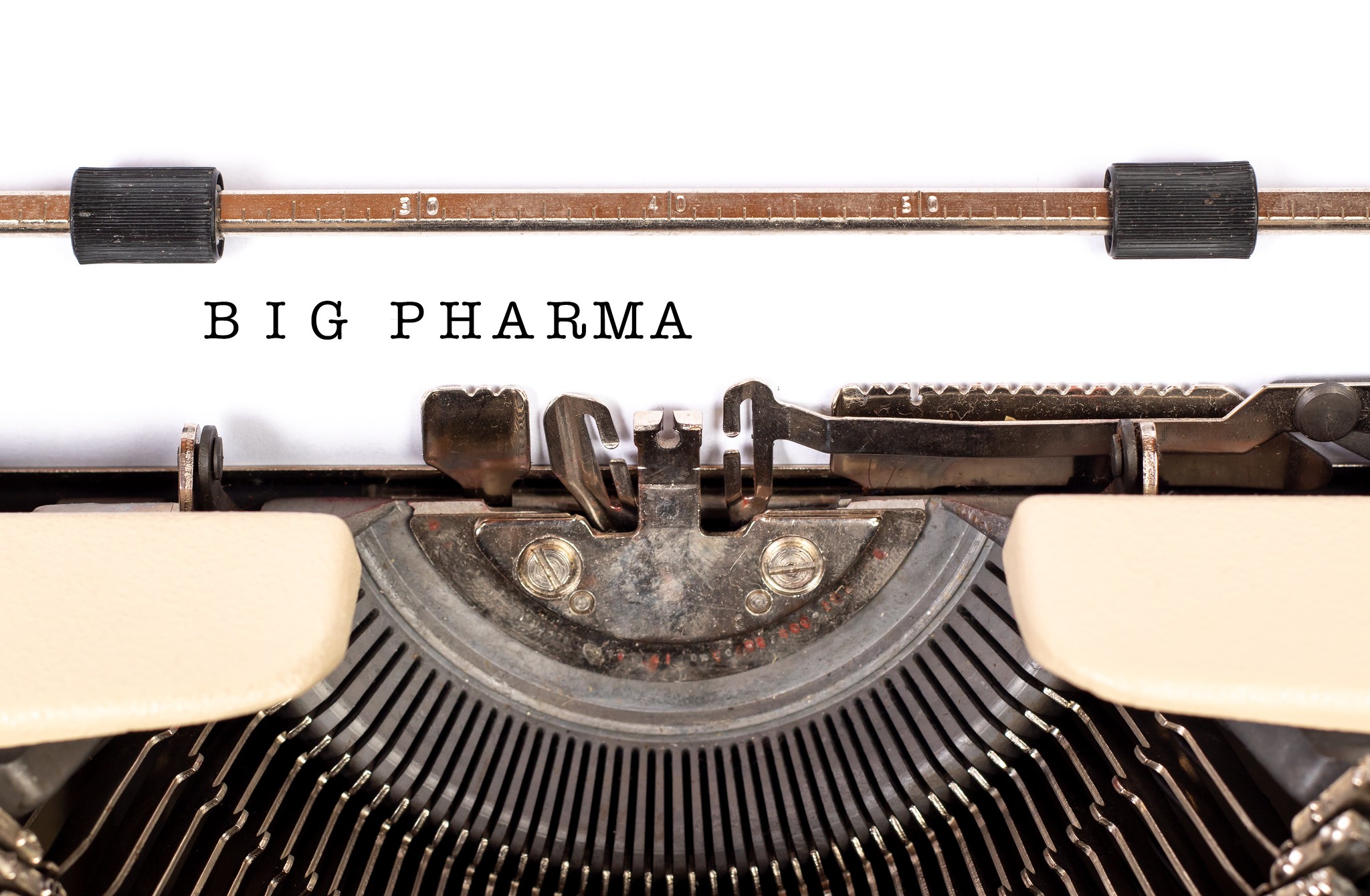 Major pharmaceutical companies, such as Eli Lilly, Pfizer, Biogen, and Johnson and Johnson, among others (collectively and colloquially known as Big Pharma), have repeatedly manipulated independent researchers, the non-entrepreneurial medical community, and the general public. For instance, past research has documented how Eli Lilly limited the efficacy of clinical trials, exerted considerable political influence through lobbying and campaign contributions, and spent millions of dollars paying criminal and civic settlements to escape punishment for fraudulent marketing practices.
Utilizing a social history approach, Batt and colleagues chose to look back in time to contextualize the growing influence of Big Pharma over patient advocacy groups. In their article, "Pharmaceutical Ethics and Grassroots Activism in the United States: A Social History Perspective," they review how grassroots organizations that had previously kept pharmaceutical companies at bay have since become co-conspirators, allowing pharmaceutical company influence over research and public perception to flourish unchecked.
These grassroots patient advocacy groups initially made it their responsibility to debunk misleading studies and to hold pharmaceutical companies accountable so that safe drugs could be created in the interest of the consumer. A direct result of their activism included both the creation of the Food and Drug Administration (FDA) in 1927 and the creation of countless disease-specific advocacy groups for women's health and AIDS. Later, these groups expanded to mental health care, like the National Alliance on Mental Illness (NAMI) and the Depression and Bipolar Support Alliance.
According to the authors, in the early 1990s, the pharmaceutical industry began to influence independent consumer advocacy groups with monetary incentives. In the article, the authors point to the work of the investigative magazine Mother Jones, which reported that "between 1996 and mid-1999, eighteen drug companies gave The National Alliance on Mental Illness $11.72 million, with the largest amount coming from Eli Lilly, the manufacturer of Prozac (fluoxetine)."
These monetary incentives lead patient groups to censor critiques of high drug prices. Instead, these groups switched their messaging to argue for expanded access to expensive, minimally effective treatments. Groups like NAMI, which receives three-quarters of its funding from the pharmaceutical industry, even opposed the FDA 'black box' warnings on serotonin reuptake inhibitors that inform young patients that the drug might increase their risk of suicide.
A historical analysis reveals that patient advocacy groups today operate differently than they did in the past. The authors attribute this to the strategic funding and financial support given to the groups by Big Pharma.
These companies argued that activists and capitalists need not be enemies, but could work together toward the shared goal of increased drug access. Indeed, NAMI's response to critics has often been that the purposes of the drug companies and their patient advocates "overlap" and that they are "natural allies" in their mission to expand availability and access to drugs that help the mental wellbeing of patients across the United States.
However, Batt and her colleagues argue that a social-historical analysis of these groups makes it clear that the "natural allies" catchphrase is a partial truth that advocacy groups desperately need to be true to sustain the pharmaceutical investments that make up a majority of these groups budget.
The authors argue that patient advocacy groups should reprioritize listening to patient experiences, challenging industry agendas, and demanding lower prices on lifesaving drugs like insulin. They conclude:
"Consumers and industry do not have common goals. America's public health movement is ailing; a movement to reclaim it is desperately needed."
****
Batt, S., Butler, J., Shannon, O., & Fugh-Berman, A. (2020). Pharmaceutical ethics and grassroots activism in the United States: A social history perspective. Journal of bioethical inquiry, 1-12. (Link)