Despite frequent critiques, psychiatry's brain disease model and its heavy reliance on psychotropic drug treatments continue to dominate the public discourse on mental health. In a perspective piece published in the Harvard Review of Psychiatry, researchers Estelle Dumas-Mallet and Francois Gonon describe how the misleading brain disease model comes to be exaggerated and sold to the general public.
Reviewing a broad range of studies, they show how biomedical observations get misrepresented, embellished, and subject to publication bias, fostering public narratives that harm patient outcomes and overshadow effective psychotherapeutic and social approaches to mental health.
In an email communication with Mad in America, the authors explained that they were prompted to write the piece by signals that academic psychiatry was prepared to reflect on these misrepresentations and change course. Francois Gonon explained:
"There is, indeed, a doublespeak of biological psychiatry and that it negatively affects patients' care. My colleagues and I have worked for ten years to describe the misrepresentations of biological psychiatry in the mass media. However, the major event that prompted us to write our perspective article is the publication of the opinion letter by Gardner and Kleinman published on October 31, 2019, in the New England Journal of Medicine. For the first time in a prestigious medical journal, the doublespeak of psychiatry was acknowledged… In our article, we review the academic literature showing how and why this doublespeak is generated. We also discuss to what extent it negatively affects patients' care, especially social prevention of mental disorders."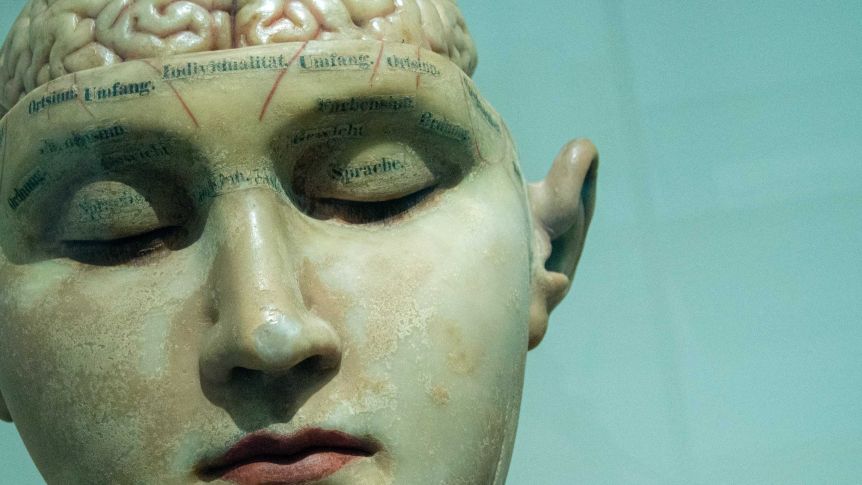 In the earlier piece that they reference (see MIA's summary), a psychiatrist and prominent medical anthropologist, both from Harvard University, wrote in the New England Journal of Medicine:
"Ironically, although these limitations [of "biologic treatments"] are widely recognized by experts in the field, the prevailing message to the public and the rest of medicine remains that the solution to psychological problems involves matching the 'right' diagnosis with the 'right' medication. Consequently, psychiatric diagnoses and medications proliferate under the banner of scientific medicine, though there is no comprehensive biologic understanding of either the causes or the treatments of psychiatric disorders."
The limitations of predominantly neurologic and biologic approaches to mental health have been well documented and discussed throughout the scientific literature. However, these limitations have mostly failed to alter the prevailing public messaging about psychological maladies.
The common narrative suggests that solving mental health issues starts and ends with matching scientifically-validated diagnoses with corresponding psychotropic medications. This narrative remains intact, even as prominent psychiatrists are beginning to publicly acknowledge that neurobiological understanding of psychiatric disorders has not yet translated into better care for patients. Similarly, neuroscientists have challenged the viability of prevailing methods in the field and have argued that we stand to learn as much about human cognition from classical behavioral studies as we do from neuroscientific research.
Moreover, public messaging continues to overstate the progress of biological psychiatry. The authors argue that this is an effect of dissemination bias, where only statistically significant results are published. Given the steady dose of indignation this problem doles out to those acquainted with the problem, messaging gaps are often explained by referencing outright fraud or malfeasance. But a more systemic, multi-causal explanation may be needed to bring about change.
Dumas-Mallet and Gonon explain how misleading messaging is generated through a system that prioritizes various actors and institutions' interests across research and publication processes. They review academic studies the demonstrate the prevalence of misrepresentation and bias in the scientific literature. Misrepresentations in the scientific literature are promoted as significant findings, are released to the press, and amplified by the short attention spans of mass media outlets.
First, the authors describe the misrepresentations of the scientific observations already present in the biomedical literature, focusing on psychiatry. Data embellishment, sometimes called "p-hacking," involves falsification aimed at generating significant results through data deletion, alteration, collection termination, or statistical manipulation. Such embellishment is incentivized for researchers in a culture of academic competition. For example, prominent journals favor positive studies, and these publications are needed to secure future funding and move up within the academic research hierarchy. The authors explain:
"The percentage of scientific articles reporting results that confirmed researchers' hypotheses increased from 70% in 1990 to 86% in 2007, with psychiatry and psychology showing the highest positive outcome rate of all scientific disciplines under review."
Other problems include inaccurate or vague descriptions of methods, which is highly problematic. These descriptions crucially affect others' ability to judge the validity of the results or attempt to replicate the finding. Misrepresentation is also common throughout the literature. The authors point to several instances where there were obvious inconsistencies between the actual study results and the conclusions drawn at the end.
For example, "a brain-imaging study published in 2017 reported that some subcortical brain areas are smaller in patients with ADHD. The largest difference between patients and controls was related to the volume of the amygdala, and it was much smaller (mean difference = 1.5%) than the natural variability within healthy controls (SD = 9.4%). The authors concluded that 'our results confirm that ADHD patients truly have altered brains, i.e., that ADHD is a disorder of the brain.' (see MIAs coverage of this controversial study)
There are also issues related to mass media coverage of biomedical and biological psychiatric research. When distortions are present in the scientific literature, they are easily spread to the public by time-pressed journalists. Press releases are promoted by scientific institutions to hype these studies, and the claims made in the releases are often copied wholesale into mass media coverage. Journalists preferentially cover initial studies and follow corresponding press releases closely and consistently fail to report the limitations and uncertainties of the results.
In a comparative study of 663 initial studies associating a risk factor with a pathology, an average of one in two initial studies "was either contradicted or strongly attenuated by the corresponding meta-analysis." Nevertheless, the public is seldom informed of research disproving initial studies, and reductionist theories are not met with existing contrary evidence. In another example, only 4 of 50 newspapers covering a story on genetic susceptibility to depression also reported a later meta-analysis that disconfirmed its results.
These misrepresentations are not just inaccurate. They also affect patient care by increasing stigmatization that, in turn, negatively affects prospects for healing and recovery.
"Indeed, the percentage of American people who are convinced that schizophrenia and depression are genetic brain diseases increased from 61% in 1996 to 71% in 2006," the authors write. "Although laypeople adhering to this belief tend to blame patients less for their symptoms, they perceive them as more dangerous and are more pessimistic about a possible recovery."
The authors also point to genetic and epidemiologic studies that confirm the importance of environmental factors in the etiology of common mental disorders. Because psychosocial risk factors are more amenable than their genetic counterparts to remediation by social policy, this should be good news. Yet, in the hierarchy of causal factors, media reports emphasize genetic factors the most, then psychological factors, leaving social factors out almost entirely.
These social factors consistently relate to the socio-economic standing of those affected. Broadly speaking, the "greater the inequalities in a territory, the higher the prevalence of mental disorders in the most disadvantaged populations." The relationship between relative poverty and mental disorders is elided in favor of narratives that describe mental disorders as arising out of an intrinsic dysfunction rather than a systemic social disadvantage.
The existing literature makes a compelling case that a psycho-social understanding of mental disorders is at least as important as a neuro-biological understanding. Such a shift in the dominant narrative has the potential to influence mental health treatments as well as the mental health literacy of the public, which impacts how mental health patients are treated by those around them.
****
Dumas-Mallet, E., & Gonon, F. (2020). Messaging in Biological Psychiatry: Misrepresentations, Their Causes, and Potential Consequences. Harvard Review of Psychiatry, 28(6), 395–403. https://doi.org/10.1097/HRP.0000000000000276 (Link)