A pair of researchers from UCLA released research today on the incidence of involuntary psychiatric detentions in the United States. The data revealed that, over the past decade, the rate at which Americans are confined against their will under mental health laws had increased dramatically.
"This is the most controversial intervention in mental health — you're deprived of liberty, can be traumatized and then stigmatized — yet no one could tell how often it happens in the United States," said David Cohen, a professor of social welfare at the Luskin School, in a press release. "We saw the lack of data as a social justice issue, as an accountability issue."
The study looked at data on an emergency or longer-term detention from 25 state health and court websites and found not only a huge range in emergency detention rates (from 29 per 100,000 residents in Connecticut to 966 in Florida) but also that the average rate increased from 273 in 2012 to 309 in 2016. Overall, the mean state rate increased by three times the mean state population increase.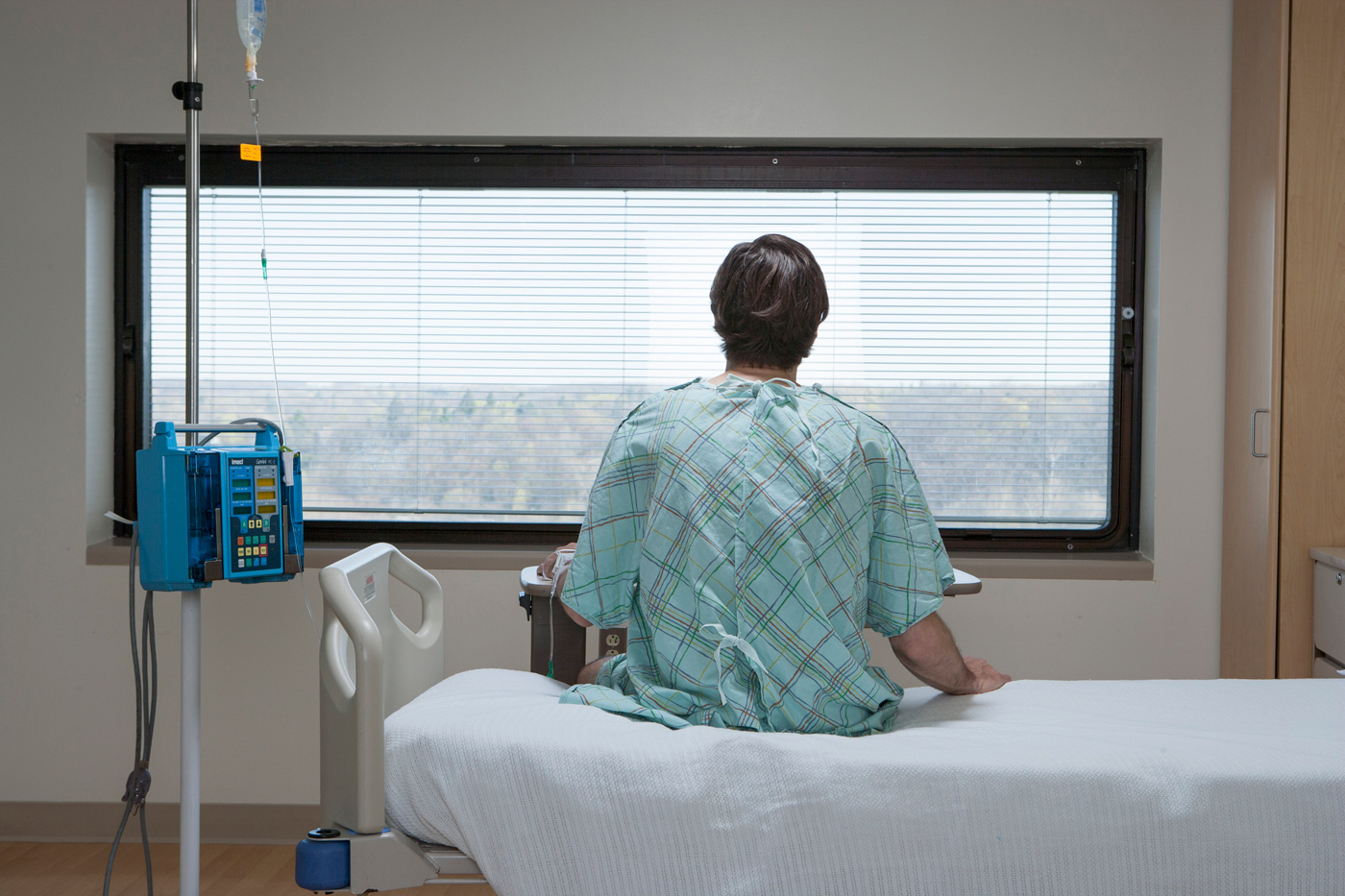 Involuntary commitment occurs when people who are not accused of a crime but are believed to be a danger to themselves or others due to 'mental illness' or substance abuse. This often results in the individual being seized, transported, or held in custody at an authorized facility such as a hospital before receiving examination and/or involuntary treatment.
Generally, individuals are held for 3-4 days, at which point the person agrees to be hospitalized, is released, or is held to await a hearing. Short-term detention can extend to long-term detention, however. Not surprisingly, there are many challenging ethical issues to contend with, not the least of which is that there is little to no data on how often this type of detention is employed.
The researchers found population rates of involuntary commitments for only three states, disparate data on length of stay, and only one national estimate of involuntary commitment, from survey data of 544 psychiatric and general hospitals. In short, data on the frequency of commitment is sparse.
The authors sought to use publicly available counts to fill this gap in the literature. Using state-specific Google searches, state department of mental or behavioral health websites, court or justice systems, journal articles, and a telephone request, the authors found data for 38 states. Thirteen of these states were excluded for varying reasons, ranging from imprecise terms with no definitions to mixed civil and criminal commitments. This left the authors with 25 state counts, of which 22 had six or more years of data. These states had data with a range of usability.
The researchers found that, of the 22 states with five or more years of data without gaps, there was an enormous range of commitments, from 29 per 100,000 people in Connecticut to 966 in Florida. The average rate in 2012 was 273.2, which rose to 309.0 in 2016.
Of the 22 states with six or more years of data, 15 showed a net count increase between the first and last year, and seven showed a decrease. When outliers were removed, the increased averaged 27.3% compared to the decreases, which averaged -3.8%.
Nevada had the largest increase in psychiatric detentions (139.2%), and Delaware had the largest decrease (-68.5%). Only eight states provided counts of longer-term detentions (which ranged from 25/100,000 to 159); only Vermont reported length of stay data; only Colorado reported separate counts of detentions and persons detailed (on average 10% were held more than once); only Florida provided estimates of unique persons (on average 22% of persons were held more than once).
The study did identify several limitations: differing definitions and mandates by state; a dearth of case definitions and dispositions; not having privileged access to more complete data; lack of length of stay data; inconsistency in the three relevant national databases and reports used to gather data; data mixing between emergency and longer-term commitments; and little to no information on case dispositions, missing data, sources of error, or results of efforts to improve data collection and validity.
"The discretionary rather than mandatory nature of commitment laws (i.e., an individual who meets a state's commitment criteria may or may not be committed) reflects society's ambivalence toward coerced care, and professionals and laypersons readily admit their mixed feelings on the subject," conclude the authors.
"The vague way that many sources defined their counts may also reflect this ambivalence. However, from whatever ethical angle one views commitment, it has profound implications for society. Therefore, state and private agencies, lay and professional groups, and independent researchers should shed more light on involuntary psychiatric detentions, their correlates, and their outcomes."
****
Lee, G., Cohen, D. (2020). Incidences of Involuntary Psychiatric Detentions in 25 U.S. States. Psychiatric Services. (Link)