A new Cochrane review examines the current body of research on stopping antidepressant use, finding a major lack in this area. The researchers call for further investigation into safe and effective strategies for stopping antidepressants.
"We know the rise in long-term antidepressant use is a major concern around the world," says lead review author and Belgian-based researcher Ellen Van Leeuwen.
"As a GP myself, I see first-hand the struggles many patients have coming off antidepressants. It's of critical concern that we don't know enough about how to reduce inappropriate long-term use or what the safest and most effective approaches are to help people do this. For example, there are over 1,000 studies looking at starting antidepressants, yet we found only 33 randomized controlled trials (RCTs) around the world that examined stopping them. It's clear that this area needs urgent attention."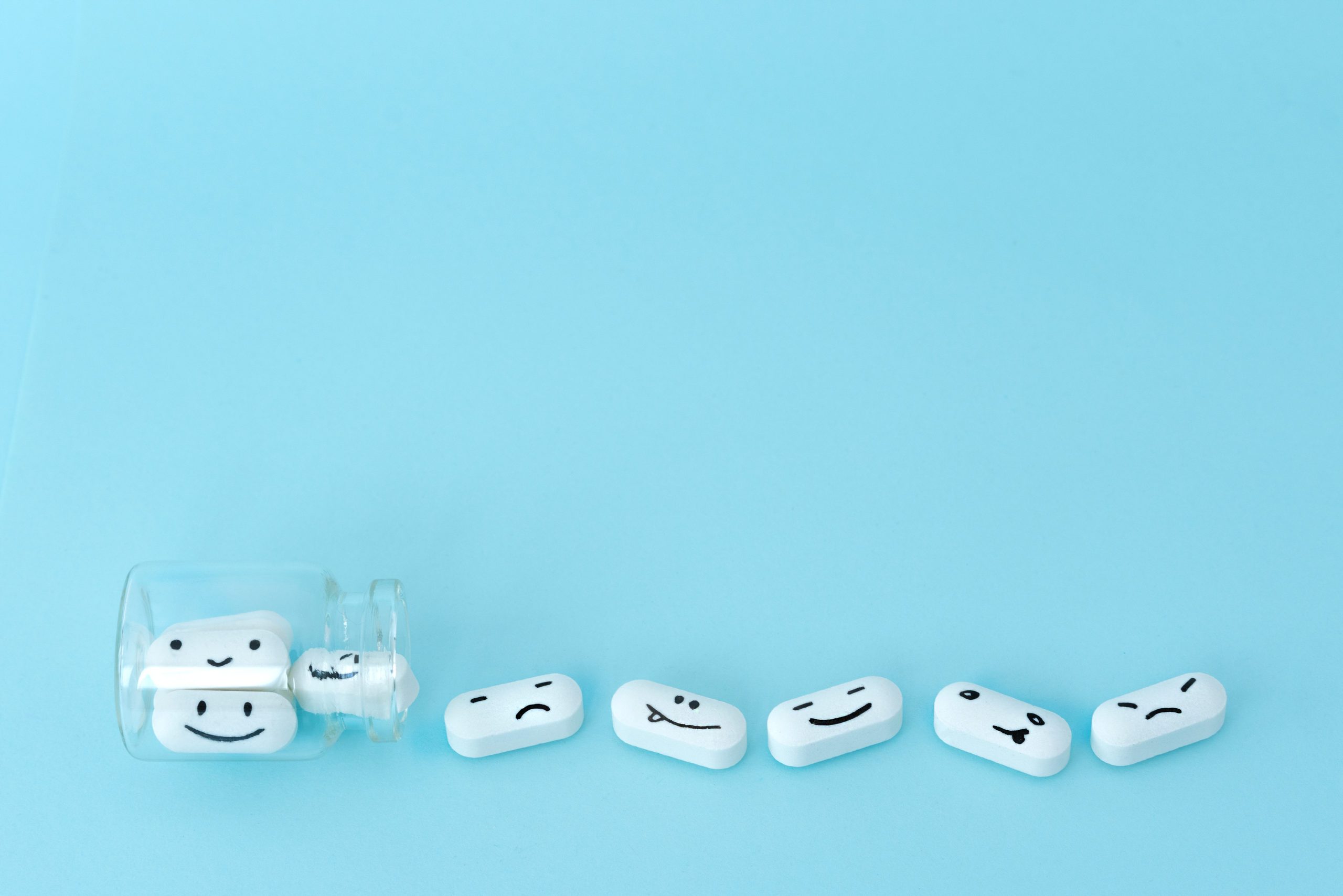 Antidepressants are commonly used in the treatment of depression and anxiety. Current guidelines suggest that people should continue antidepressant use for at least six months after beginning to feel better and for at least two years if they have experienced multiple depressive episodes. Half of the people prescribed antidepressants are on them for longer than two years.
Surveys of people taking antidepressants show a lack of evidence to support 30-50% of long-term users still being on the drug. Long-term use may cause more harm than benefit, as antidepressant use can cause negative side effects, such as sleep disturbances, weight gain, sexual dysfunction, gastrointestinal bleeding, emotional numbing, among other issues. Additionally, other research has highlighted that antidepressants are, on average, ineffective and potentially harmful.
In the current study, Cochrane researchers looked at the findings from 33 RCTs, the gold standard for evidence-based research, which included 4,995 individuals who had been prescribed antidepressants for 24 weeks or longer. Antidepressant use was stopped suddenly in 13 of the studies examined. In 18 of the studies, antidepressant use was tapered over the course of a few weeks, with most tapering periods lasting about four weeks or less.
The researchers found that the available research does not provide any conclusive evidence of the safest and most effective approach to stopping antidepressants. Although most of the studies resulted in an apparent relapse of depressive symptoms, there was a lack of differentiation between relapse and withdrawal symptoms.
Most studies also included participants who had a history of repeated depressive episodes, further muddying the waters around whether the depressive symptoms that manifested after stopping antidepressants resulted from relapse or withdrawal.
None of the studies used slow, measured approaches to stopping antidepressant use – which has been recommended as a safe way of tapering from SSRIs and antipsychotics. Instead, the studies that included a tapering regimen used a rapid approach, explaining why abrupt discontinuation and tapering resulted in relapse/withdrawal.
Additionally, the current studies do not offer a clear consensus on how long antidepressant use should continue after the individual's symptoms have abated. The researchers highlight how the current prescribing guidelines are not grounded in research evidence, raising cause for concern, particularly in light of the problematic side effects attributed to antidepressant use.
The researchers make several suggestions for future research into safe discontinuation guidelines. They encourage clinicians to formally monitor how their clients are responding to tapering and eventually discontinuation, as a way to better determine whether the symptoms are withdrawal or relapse, as well as knowing when to slow down the tapering process if symptoms do arise.
Further, they recommend that researchers more clearly delineate between withdrawal and relapse symptoms. They also suggest that slow approaches to tapering be investigated to minimize potential withdrawal symptoms as much as possible.
They call for research that examines the benefits and harms of stopping antidepressant medications, acknowledging the pharmaceutical industry's and researchers' lack of investment in the de-prescribing movement. Research investigating de-prescribing, including shared decision-making between client and clinician, effective rates of discontinuation, withdrawal symptoms, and other adversities, and overall quality of life, is needed to provide a clear picture of how to navigate stopping medication in a way that is both safe and successful.
Other key aspects to be addressed include having a more widely represented patient population, including those experiencing milder forms of depression and other psychiatric diagnoses. As most antidepressants are prescribed by general practitioners, research in primary care settings must be conducted, and that general practitioners talk with their clients about continuing and stopping their medication.
Also, gaining a deeper understanding of how general practitioners and other clinicians perceive discontinuation would allow for further awareness of the complexity of the contributors that help and hinder stopping the medication.
Exploration of therapeutic interventions that could assist with discontinuation, like cognitive-behavioral therapy (CBT) or mindfulness-based cognitive therapy (MBCT), in addition to interventions such as online support, psychoeducation, etc., could allow for a clearer picture of how practitioners can best support clients undergoing the process of stopping their medication.
UCL-based researcher and psychiatrist Mark Horowitz emphasizes the importance of further investigation into safe approaches to stopping psychiatric medications:
"For me, this is such a critical issue both from a personal and a professional perspective. I'm one of the hundreds of thousands of people who have had or are having long, difficult, and harrowing battles coming off long-term depressants because of the severity of the withdrawal effects. And yet, rather than being able to find or access any high-quality evidence or clinical guidance in this situation, I could only find useful information on peer support sites where people who had gone through withdrawal from antidepressants themselves have been forced to become lay experts. Since then, the Royal College of Psychiatrists has taken a great step forward in putting out guidance on Stopping Antidepressants in 2020. However, there is still a lack of research and, therefore, evidence in this area on what works for different people. I want other people to have the evidence base to come off without the same trouble I had."
Looking to the future, Van Leeuwen writes:
"Looking ahead, we await the results of current studies underway that are looking at discontinuing antidepressants, such as the REDUCE trial in the UK, which is testing online and phone psychological support for patients withdrawing from long-term antidepressants, where this is appropriate. We know future studies will be critical in addressing the urgent need for more and better evidence, given the concerning trend of long-term use of antidepressants here in England and around the world."  
****
Van Leeuwen E., van Driel M.L., Horowitz M.A., Kendrick T., Donald M., De Sutter A.I.M., Robertson L., Christiaens T. (2021). Approaches for discontinuation versus continuation of long-term antidepressant use for depressive and anxiety disorders in adults. Cochrane Database of Systematic Reviews, 4. Art. No.: CD013495. DOI: 10.1002/14651858.CD013495.pub2. (Link)