A new article, published in Schizophrenia Bulletin, is the first-ever scientific paper to highlight a gradual approach to antipsychotic medication discontinuation that shows promise in reducing negative withdrawal symptoms and relapse. Lead author, Mark Horowitz of UCL Psychiatry, explained the impetus for the publication:
"Surprisingly, there are no published guidelines on how to come off antipsychotics. From my own experience, I know how hard it can be to wean off psychiatric medications – so we set out to write guidance on how to withdraw safely from antipsychotics. Stopping medications is an important part of the job of a psychiatrist, yet it has received relatively little attention." 
Research has shown that more than half of individuals who have taken antipsychotics have reported negative experiences, including but not limited to suicidality, emotional numbing, sedation, weight gain, and cognitive difficulties. Long-term antipsychotic use has been linked to negative effects on the body, such as movement disorders, increased mortality, and lasting impacts on the brain, including brain atrophy.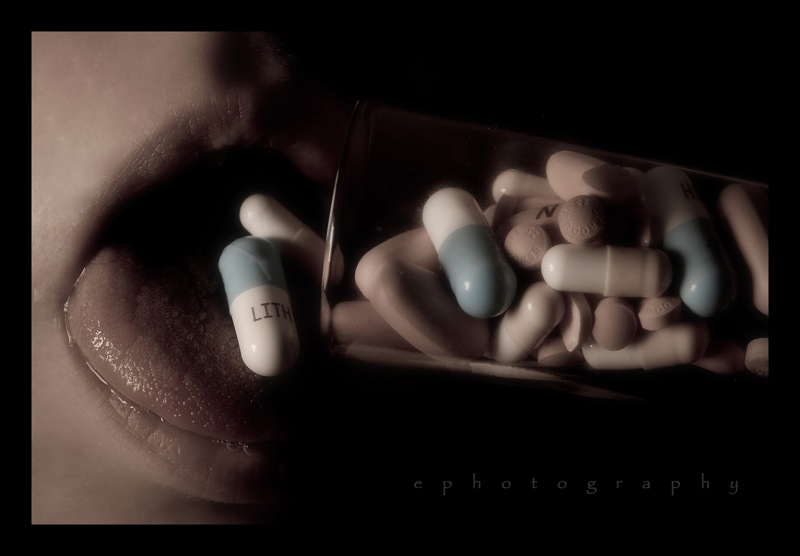 Given the adverse effects of antipsychotics, safe approaches to reducing and ultimately ending antipsychotic use must be developed and implemented. Research suggests that people diagnosed with psychotic disorders who are gradually taken off of their antipsychotics may improve their functioning and long-term outcomes.
As our brains adapt to the long-term use of drugs like antipsychotics, abrupt discontinuation of antipsychotic medication is likely to lead to relapse and withdrawal symptoms. Withdrawal symptoms can consist of somatic symptoms, like nausea and sweating, motor symptoms, and psychological symptoms, including psychosis. Somatic symptoms typically begin within days and last a few weeks. In contrast, motor symptoms can develop over a period of weeks following dose reduction and can last for months or longer.
Senior author Professor David Taylor of King's College London explained:
"Antipsychotics are so familiar to prescribers that it is tempting to assume that they are both effective and innocuous. While they are perhaps the most useful treatment for serious mental illnesses such as schizophrenia, their toxic nature makes them unsuitable for less severe conditions. Antipsychotics induce long-lasting changes to nerve cells in the brain, and they need to be withdrawn very slowly (and in a particular way) to allow time for the brain to re-set." 
Although distinguishing between relapses associated with withdrawal versus those that reflect a typical course of a psychotic disorder is challenging, withdrawals associated with relapse can be evidenced in increased relapse rates following antipsychotic cessation.
Research has also found that individuals who have been prescribed antipsychotics for longer periods of time have an increased risk for relapse, including psychotic symptoms, following discontinuation of their medication – with the risk doubling after 1-2 years on antipsychotics, tripling after 2-5 years, and increasing 7 times after 8 years of taking antipsychotics.
The authors point out that relapse after stopping medication extends beyond that of antipsychotics to other psychotropic medications:
"This pattern of early relapse, consistent with withdrawal-related effects from discontinuation, is not restricted to antipsychotics but also evident for antidepressants in anxiety, as well as lithium and other mood stabilizers in bipolar affective disorder (BPAD), also persisting for months."
There is a lack of information and guidance regarding the process of gradually tapering from antipsychotics, which contributes to psychiatrists' hesitancy to assist clients in discontinuing their medication. Gradual tapering appears to be an effective way to reduce relapse following cessation as the neurological changes made by antipsychotics have been shown to persist for years after ending antipsychotic use. Currently, guidelines suggest that tapering to minimal doses is effective but does not specifically state how to go about tapering.
Co-author Sir Robin Murray, of King's College London added:
"Some psychiatrists are reluctant to discuss reducing antipsychotics with their patients. Unfortunately, the consequence is that patients suddenly stop the medication by themselves with the result that they relapse. Much better that psychiatrists become expert in when and how to advise their patients to slowly reduce their antipsychotic." 
The authors offer guidelines on how to safely stop taking antipsychotics, which also aligns with recent research they published regarding how to safely discontinue antidepressant use.
They identify the following principles to adhere to when tapering: "doing so cautiously by small amounts, and ensuring patients are stable (with suggested three-to-six month intervals between dose reductions, or small reductions made each month) before making further reductions. Liquid versions of the drug or small dose formulations will be needed to help patients do this to avoid crushing up the tablets themselves.
Other leading experts in the field emphasize the importance of these recommendations Joanna Moncrieff, of UCL Psychiatry, who is leading the RADAR trial, the first study in England to look at the effect of slowly reducing antipsychotics in people with a diagnosis of schizophrenia, said:
"Many people desperately want to try and stop their antipsychotics, and for good reasons, but psychiatrists are often reluctant to help them. This paper will improve psychiatrists' confidence about helping people to reduce and stop antipsychotics, which will give people more choice about their treatment." 
Professor John Read, of the University of East London, Chair of the International Institute for Psychiatric Drug Withdrawal, stated:
"This paper is a historic breakthrough that will provide long-overdue guidance for thousands of people who have been muddling through this difficult process with little support or information for decades. The psychiatrists involved are genuine trailblazers in the journey towards a more evidence-based approach to psychiatric medications." 
The authors conclude by emphasizing the need for further research and for formal guidelines for tapering antipsychotics to be established. Putting such guidelines in place could be transformative for persons who are prescribed antipsychotics, as highlighted by those with lived experience:
Sandra Jayacodi, who is part of the lived experience advisory panel member of the RADAR trial, said:
"The side effects of antipsychotic drugs are extremely unpleasant, and it reduced the quality of my life, and the chances are that my life expectancy will be reduced too. Sometimes it feels like a life sentence. If I was given a choice with proper support and guidance, I would stop taking them. Yes, it is, therefore, about time psychiatrists are provided with guidelines to help people to reduce or stop their antipsychotic drugs. Knowing there is such a guideline will also give people the confidence to start a conversation with their psychiatrist about reducing or discontinuing the antipsychotic drugs." 
****
Horowitz, M. A., Jauhar, S., Natesan, S., Murray, R. M., & Taylor, D. (2021). A method for tapering antipsychotic treatment that may minimize the risk of relapse. Schizophrenia Bulletin. doi:10.1093/schbul/sbab017 (Link)