Stigma – whether perceived or internalized – affects the lives of most people diagnosed with a mental disorder. Promulgating a continuum model of mental health and mental illness has been proposed as a way to reduce stigma by decreasing notions of difference.
In a new study, researchers analyzed 13 studies on the relationship between "mental illness stigma" and "continuum beliefs"– beliefs that there is a continuum between health and illness, as opposed to a discrete mental health/mental illness binary–to see if such beliefs lessen the stigma associated with mental health challenges.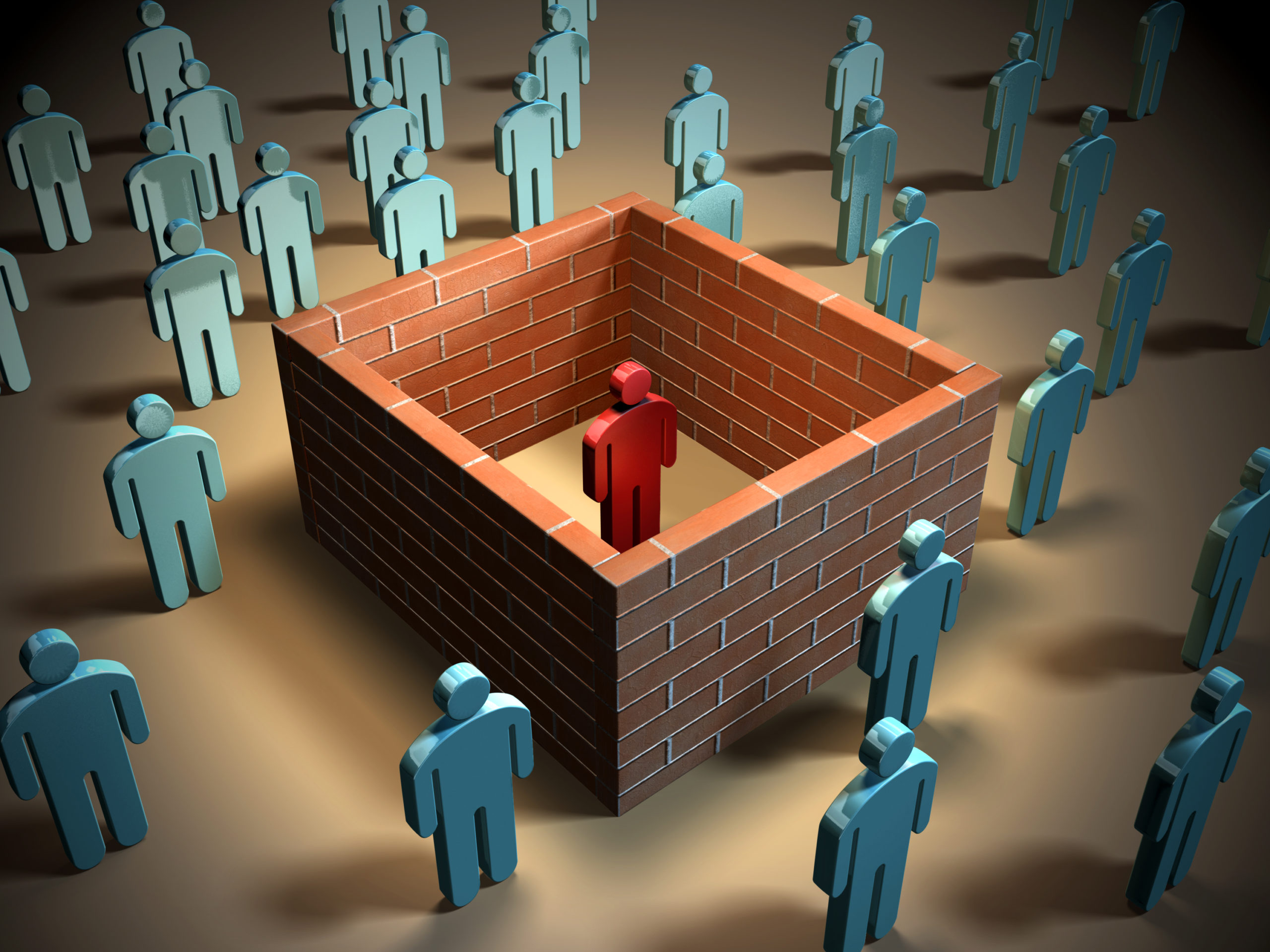 Mental illness stigma is harmful and pervasive. Depression, for example, is still seen by many as a character defect. Stigma can increase distress and prevent people from getting the help they need during a mental health crisis. While mindfulness may help manage the subjective experience of stigma, social perceptions of stigma nevertheless increase the likelihood of discrimination and socioeconomic disadvantage for persons with mental health diagnoses and can lead to inaction even from practicing clinical psychologists.
This study tests the hypothesis that the process of mental illness stigmatization is closely linked to a categorical distinction between mental health and mental illness. On this binary or categorical view, people perceive the experience of mental illness to be fundamentally different from normal experiences and behavior.
As described above, the stigmatization associated with the categorical view increases symptom burden, poses a barrier to help-seeking, and fosters treatment avoidance in people suffering from mental health challenges. Continuum beliefs, on the other hand, assumes one dimension from severe psychiatric symptoms to subclinical, light, or non-existent symptoms.
"Since every person is likely experiencing symptoms of mental illness at some points during their life, a person with mental illness might be seen as someone with similar, but more severe experiences, thus remaining 'someone like us,'" the authors explain.
"Continuum beliefs are framing how people perceive mental illness in general, [and] they imply that someone's mental illness is not categorically distinct from normal behavior but falls on a continuum of life experiences."
If categorical beliefs indeed play a central role in the stigmatization process, continuum beliefs might counter stigma at the conceptual level.
To test this hypothesis, the authors performed a systematic review and meta-analysis of correlation and intervention studies to discern whether continuum beliefs are in fact associated with less stigma and whether such beliefs could be used to de-stigmatize mental illness. They analyzed seven cross-sectional and six intervention studies and included two qualitative studies. On how continuum beliefs might reduce the social distance between people affected by mental illness, one interviewee explained:
"This idea [understanding human experience as a continuum] challenges the border between what's normal and abnormal by emphasizing that the difference is based on degrees, not absolute differences."
The researchers found that continuum beliefs are generally associated with a lower desire for social distance, lower perception of dangerousness and unpredictability, and less fear and more pro-social reactions to persons experiencing mental health challenges. Associations between continuum beliefs and stigma were similar for all types of disorders.
In some studies, continuum beliefs were elicited by establishing a personal connection between the respondent and the character described in a vignette. By suggesting a similarity between 'us' and 'them,' these studies found the respondent's willingness to accept the depicted person as one of 'us' was generally correlated with the presence of continuum beliefs.
As the authors note, "personally relating respondents to a continuum, rather than informing them on the concept, could be crucial to using continuum messages for de-stigmatization." In other words, allowing people to discover themselves and others on a continuum through narrative and dialogue could be more effective than overt anti-stigma messaging.
Overall, the meta-analysis revealed that continuum beliefs could benefit anti-stigma campaigns and interventions, with positive health-related outcomes. Such beliefs, the authors conclude, "might be able to provide an inclusive and promising foundation for other intervention messages" and thus constitute a crucial tool for future study on the de-stigmatization of people experiencing mental distress.
****
Peter, L-J., et al. (2021). "Continuum beliefs and mental illness stigma: a systematic review and meta-analysis of correlation and intervention studies." Psychological Medicine 1-11. DOI:10.1017/S0033291721000854 (Link)