A new study, published in Mindfulness, examines the association of mindfulness and stigma resistance among individuals with a psychiatric diagnosis. The results of the cross-sectional study, led by Kevin Ka Shing Chan, a professor at the University of Hong Kong, found mindfulness to be positively associated with stigma resistance, which was associated with positive life satisfaction among participants.
"Importantly, our findings revealed the potential pathways through which mindfulness may enable individuals with psychiatric disorders to build resilience against stigma and improve their subjective quality of life," the researchers write. "Our findings also highlighted the potential utility of mindfulness-based interventions in facilitating individuals with psychiatric disorders to minimize their internalization of stigma and alleviate their psychological strain."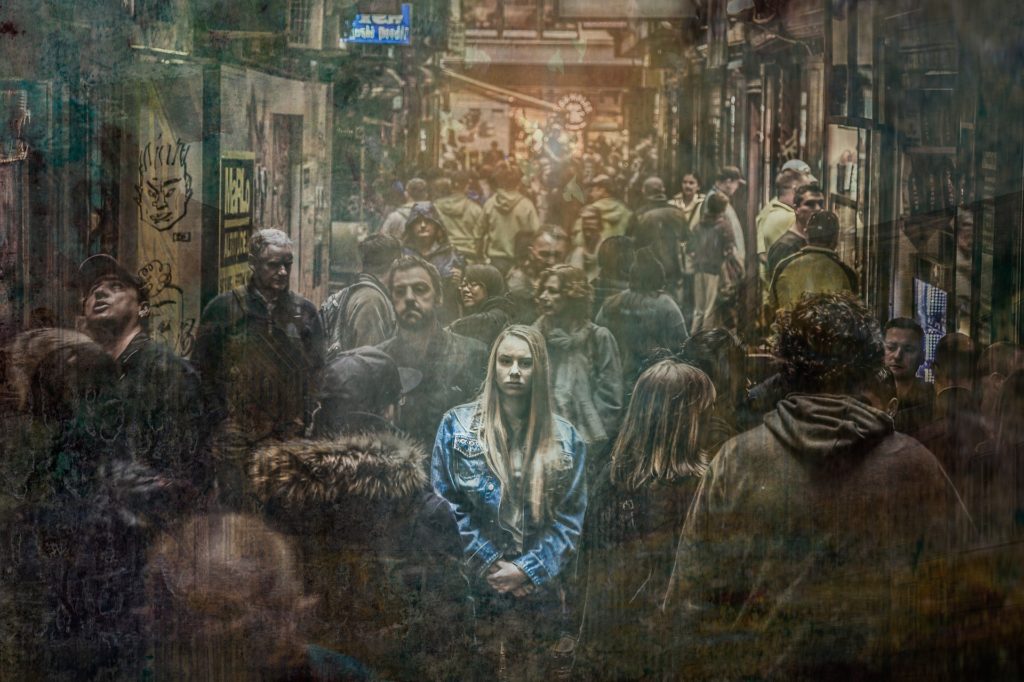 Stigma is a common experience for individuals with psychiatric disorders and it can create roadblocks to recovery. Recent research has targeted the far-reaching impact of stigma in mental health including marginalization, isolation, and negative self-esteem. In the context of an oppressive social system, individuals with psychiatric disorders may also experience the negative effects of self-stigma, or "stigmatized individuals' acceptance of societal negative evaluations and incorporation of such views into their own value systems."
Past research suggests that understanding psychosocial explanations of mental health issues can help alleviate stigma and that poorly conceived anti-stigma campaigns that rely on biomedical conceptions of mental disorders can actually increase society-level stigma by ignoring the fundamental role that society and communities play in the creation and maintenance of psychiatric stigma.
The current study seeks to tackle the problem of self-stigma from the inside out, by exploring stigma-resistance methods. "Individuals with higher stigma resistance may have a greater sense of agency and mastery and find it easier to attain a self-directing and fulfilling life," Chan and his team write.
Mindfulness has been investigated for its usefulness in reducing symptoms of depression and other psychiatric disorders. With its roots in Buddhist theory, mindfulness emphasizes attention and awareness, and is often defined as, "paying attention in a particular way: on purpose, in the present moment, and nonjudgmentally."
In the current study, researchers intended to assess the ways mindfulness increases stigma resistance and improves life satisfaction for individuals with psychiatric disorders. Three hundred and eleven individuals from a community setting in Hong Kong, China were recruited. The mean age of included individuals was 43 years, and all participants had a formal psychiatric diagnosis. Participants completed seven self-report measures in this cross-sectional study, including ones that measured for psychological flexibility and self-compassion.
"Consistent with our hypotheses, mindfulness was positively associated with stigma resistance, and this association was mediated by self-compassion and psychological flexibility. Moreover, stigma resistance was positively associated with life satisfaction, and this association was mediated by self- stigma content and self-stigma process," the researchers report.
Stigma must be confronted from all angles: supporting individuals to overcome, and become resistant to, stigma while working at the social level to reduce social distancing. Mindfulness on the individual level does not address the systemic problem of psychiatric stigma that must be addressed through cultural change. However, it does offer a readily available option to facilitate resistance to stigma and improvements in life satisfactions for individuals facing difficult circumstances.
Chan and his team conclude, "future researchers should explore the potential role of mindfulness training in enabling community members to think and act mindfully, reducing their stigmatizing attitudes and behaviors, and fostering their acceptance and inclusion of individuals with psychiatric disorders."
****
Chan, K. K. S., Lee, C. W., & Mak, W. W. (2018). Mindfulness Model of Stigma Resistance Among Individuals with Psychiatric Disorders. Mindfulness, 1-10 (Link)
***
Mad in America hosts blogs by a diverse group of writers. These posts are designed to serve as a public forum for a discussion—broadly speaking—of psychiatry and its treatments. The opinions expressed are the writers' own.
***
Mad in America has made some changes to the commenting process. You no longer need to login or create an account on our site to comment. The only information needed is your name, email and comment text. Comments made with an account prior to this change will remain visible on the site.