In the United States and abroad, a growing number of groups have devoted their mission and mindset to rethinking psychiatry, doing their best to encourage dialogue on the mental health system and the pressing need to fix it.
One such group, based in Portland, Oregon, has stayed the course for a decade. Along the way it's offered platforms for conversation and resources for learning, growing, questioning — all necessary ingredients for change. It's weathered challenges and adapted, even expanding its vision in the midst of pandemic.
Its name: Rethinking Psychiatry.
Education is a key component of what they do. Events are a related aspect. Building community is another. The project is as diverse and organic as it is committed to change, with all voices welcome and all viewpoints respected: Underscoring everything is a radical inclusivity. There's no doctrine it pushes, no philosophy it espouses, no membership criteria it requires — nothing beyond a willingness to address the current paradigm and an openness to alternatives.
"All voices, right?" said Marica Meyers, the major force behind Rethinking Psychiatry's creation. "All voices."
In the decade since its creation, Rethinking Psychiatry (RTP) has offered symposia, regular meetings, talks, a film festival, and "Truth and Reconciliation" sessions inviting mental health caregivers and recipients to say their piece in peace. Its website, rethinkingpsychiatry.org, provides resources and links to other sites that challenge the pharmaceutical model of care and encourage different takes on mental and emotional well-being.
It's given a platform to voices too often stifled in mental health discussions, including those with lived experience. And it's given people in Portland — and lately, with virtual programming, people around the country and the world — a window into alternate approaches, such as the Soteria Houses in Vermont, Israel, and elsewhere that provide non-drugged, non-hospitalized therapeutic living for those experiencing psychosis. An in-depth look into Soteria Alaska, which closed in 2015, is slated for May 23.
Right from the start, the grassroots, volunteer-run group sought to welcome different perspectives — to empower them, not stifle them — in an effort to promote healing and reframe mental healthcare. No individual experience was considered valid or another invalid. No individual choice was considered right or another wrong.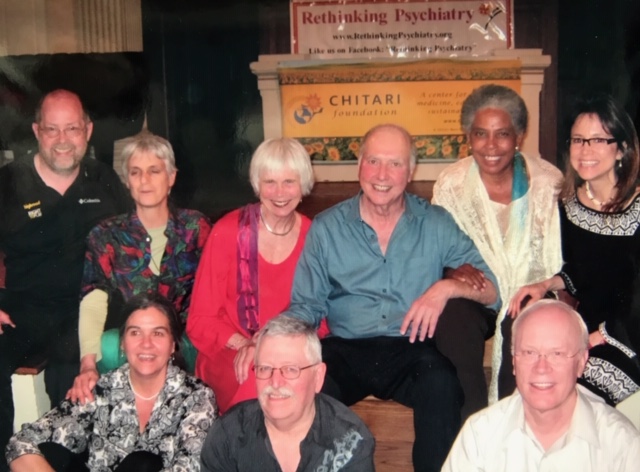 Its mission all along, said longtime member and social worker Rachel Levy: "To help people have true, informed consent. To help people know what really is going on in mainstream psychiatry. . . . We're definitely not about telling you what treatment to pursue, or what decision to make, but we do want people to have accurate information — and we also want people to know that there are other options and alternatives."
"That was a huge part of the idea," said Steve McCrea, another longtime member and clinician. "The Rethinking Psychiatry idea, from the beginning, was that it was an educational movement," he said. "This is an opportunity for people to A) get together and communicate with other people who have similar concerns; B) get to hear the perspectives of people who have actually experienced the system directly; and C) spread some actual data."
Creating a platform for change
Rethinking Psychiatry was inspired in part by Anatomy of an Epidemic, the 2010 book by Robert Whitaker that examined the long-term effects of psychiatric drugs. He appeared at its first symposium, which was held at Portland's First Unitarian Universalist Church — known nationally for its work on social justice.
Back in 2008, Meyers was involved with its economic justice (EJ) group when her daughter, Lisa Coppock, was arrested and later roped into the mental health system — or, as Meyers put it, "the mental illness system."
That's the short version of the story. The longer version: One day, Coppock had tried to buy a ticket on rapid transit only to discover the machine was broken. She got on the train anyway, money in hand; two stops later, police officers confronted her. When she explained what happened and offered to pay, one of them ordered her to get off. She asked why. Then, sensing his rage, she ran. "He ran after her, threw her to the sidewalk, bashed her head in, and arrested her," Meyers said.
After 33 times in court, just as Coppock was due to tell her story, the criminal case against her was abruptly dropped. She was shuttled off to her first hospitalization — where, as her mother puts it, she was "incarcerated in the mental-illness system, held down, needle-raped" with drugs including Haldol, Zyprexa, Abilify, and Risperdal.
The dismissal of charges occurred in March of 2010. In May, Portland announced a $1.6 million settlement in a federal wrongful-death lawsuit involving the same cop, Chris Humphreys, and a schizophrenic man, James Chasse, who died of blunt-force injuries after being chased, tackled, beaten, and tased — allegedly for peeing in public.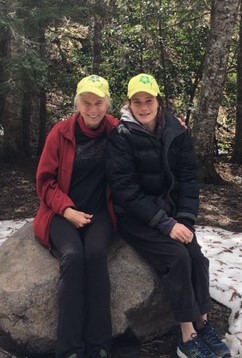 For Meyers, the connection with economic justice was clear: Chasse's family had the money to sue. But so many others don't and can't, she said. So many others don't have any support, anyone helping and advocating the way Meyers helps and advocates for Coppock. "It made me realize how many people on the streets there are who were as brutalized by the system as Lisa was — but they didn't have the resources to do anything except buckle under." The EJ group at her church agreed. "So that gave me this platform, gave me an arena."
In the months that followed, Meyers crossed paths with two other women with their own stories to tell: Cindi Fisher, whose son Siddharta was arrested at age 13 for the theft of a coat he didn't steal, prompting a cascade of traumatic experiences and an ongoing, decades-long ordeal in the psych system; and Grace Silvia, a newly minted social worker with her own story of depression, trauma, and finding a path with meaning.
Fisher described the moment she met Meyers at a Whitaker book event in 2010. "I didn't know her at all. I just happened to be in the front seat, and she was in the front seat next to me — and she had a daughter in the system, and I had a son." Siddharta, who experienced his first break at 17, had been struggling in its grips for years already.
The two mothers talked about their children and the need for change. Then they exchanged numbers. "And I got a call from her," Fisher said, "and it was like, she was serious."
Silvia, meanwhile, recalled attending a breakfast for FolkTime, an Oregon non-profit providing space and programs for people with lived experience. "And afterwards, this feisty woman starts — as people are leaving — walking through the crowd with purpose, waving flyers."
The feisty woman was Meyers. Fisher calls her "the fireball behind it all."
In February, the fireball brought Whitaker back to Portland for "Mad in Oregon," an event held at First Unitarian and sponsored by an assortment of organizations including the church's EJ group. A little while later, Rethinking Psychiatry was officially born with plans for a full-blown, two-day symposium jam-packed with programming.
Shortly before its launch, Meyers' daughter was released from the hospital — a year after she had been involuntarily committed. The move was out of the blue. "And if I hadn't been there? I mean, this is why people are on the street, right? . . . They traumatize them. They tell them they're sick, and they push them out the door," Meyers said. "But they pushed her right into the lap of Rethinking Psychiatry."
Lisa, an artist, created a cheerful flower logo — still in use to this day — for the sunny yellow hats the volunteers wore. "And they sort of said it all: 'We're leading the way, the light is on, wake up.' And Lisa was there," Meyers said. "I can't tell you how moving that was to me."

So much hope
The program for that first symposium, also dandelion yellow, was more than 60 pages long —  crammed with workshops, resource listings, "cafe conversations." Attendees heard stories of iatrogenic horrors and healing, of medication and peer services, of theories and fallacies and the need for self-care. There were sessions on exercise, acupuncture, comic-book storytelling, cognitive behavioral therapy, Shiatsu massage.
Workshop leaders included Will Hall, who talked about harm reduction in coming off antipsychotics. Donetta Hayes, who described the plight of African-American children on psychotropic drugs. David Oaks of MindFreedom, who talked about activism, peaceful protest, and community organizing.
Fisher, for her part, spoke of her work as founder of M.O.M.S., a movement of parents advocating for their children — and for change.
"It was just so inspiring to hear all these different groups," she said. Agreed Meyers: "It was so positive. And that's why I feel like Rethinking Psychiatry gave people an arena to talk about their reality, to feel safe, to not be ashamed. And to share it."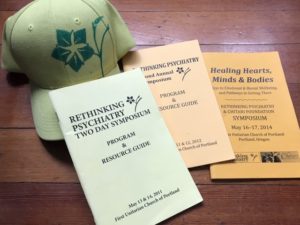 In those early years, RTP hosted a total of three symposia, all of them held at First Unitarian. The second one, in May of 2012, included workshops on mysticism and madness, on the wisdom of foster children, on nutrition and energy healing and Emotional Freedom Technique. The third one, a May 2014 gathering titled "Healing Hearts, Minds and Bodies," had sessions on non-drug pathways through depression, on holistic approaches to well-being, on recovery from trauma and the power of laughter.
"There was so much hope — you know, that truly, there is another way," Fisher said. "And that we had been hoodwinked, to put it lightly. We'd been horribly deceived about what was helping our kids. So I would say that the symposiums gave us enough fuel, enough hope, enough belief, that we could come together for change."
Over the years, RTP has spread the word and offered platforms for the Reimagining Recovery neurodiversity group. For the Hearing Voices Network. For Peer Respites crisis support. For the Foundation for Excellence in Mental Health Care — now known as OpenExcellence.org — also based in Portland, a key comrade-in-arms in Rethinking Psychiatry's formative years. It's one of 20 organizations listed on the resource page, which highlights a diversity of groups that envision and bushwhack alternate paths to wellness.
Its website archives virtually every event ever mounted by the group, old and new, large and small: Scroll down, and you'll find a November 2019 screening of "Gaslight," the 1944 film that coined the term now widely used to describe psychological manipulation (free popcorn provided). Asked for other notable events from recent years, Fisher cited a March 2019 event that showcased the Tahoma Sanctuary in Tacoma, Washington, which provides space and nurtures independence for those with lived experience. Another one: a December 2018 appearance by Deborah Schwartzkopff, a survivor of electroconvulsive therapy and founder of ECTJustic.org.
"We were able to bring much more exposure to alternatives and choices — in kind of a centralized place," Fisher said. "And especially once we got our website, and could continue to share those links."
Openness to alternatives is the only requirement
All along, a vast chorus of voices have informed and benefited from Rethinking Psychiatry: parent advocates, survivors of the mental health system, concerned providers, more. People arrive in its circle with a diverse multitude of perspectives and their own stories to tell, finding a safe space to expose truths and explore choices. But consensus on issues isn't a given. It isn't even an aim.
Because there's no philosophy or locked-in doctrine, Rethinking Psychiatry is open to all. That openness to all voices, so formative in the group's creation — "I think that is a strength," said McCrea, who's also a comment moderator for MadinAmerica.com.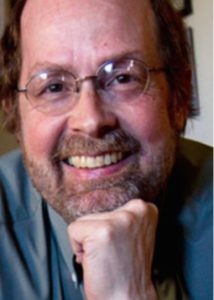 "One of the critiques of anti-psychiatry is that it can itself become so dogmatic — that a person, for example, who is taking psych drugs of some sort for whatever reason will feel shamed or excluded or criticized. You know, looked down on — because they are still participating in the system in some way," McCrea said. "And we definitely did not want that message to be getting out at all."
So if someone finds a psych med or something else helpful for them, McCrea said, "That's great. You're not the problem. The problem is the system coming out and telling you that you have depression and that you have to take these drugs, and if you don't take these drugs, then that's more proof that you have — what's that thing they call it? Anosognosia? That you somehow don't recognize the problem that we all know you have? That's the problem. The problem is the system labeling, stigmatizing, and, you know, discriminating against people because they happen to feel or think a particular thing."
And that's the last thing Rethinking Psychiatry wants to do. "So we're very open to people from any viewpoint on what is and isn't helpful." There are folks on psych meds and folks who aren't. A person's credo — whether religious, political, or personal — doesn't matter.  "The main point was for people to be willing to reexamine the model, the basic model. . . . That," he said, "was the only real criterion for membership."
That lack of doctrine and radical inclusiveness led to some turmoil when, in 2014, the group was accused of kinship with the Church of Scientology. The flap involved an active Rethinking Psychiatry member "who happened to be a Scientologist" — as McCrea put it, and others agreed — and prompted a breach with First Unitarian. The breach caused a move from its premises; Rethinking Psychiatry then spent five years at an assortment of venues before settling permanently into another Portland church, Montavilla United Methodist.
In response to the accusations, the group posted a "letter of inclusivity" reaffirming its independence and openness:
"We accept no funding or control from, nor do we promote any religion, other organization, government entity, corporation, or drug company. . . . We do not discriminate on the basis of race, sexual orientation, religion or any other group affiliation or identity."
In the end, McCrea said, the group stayed true to its principles. People often equate any views opposing the pharmacological model with Scientology, using the label to dismissively broad-brush anyone who's critical of psychiatry. And when they do, he said, he has a response. "If a person says, 'Are you a Scientologist?' I say, 'Why are you talking about religion? I was talking about science. You know, what's religion got to do with it?"
"Like a lifeline for them"
Everyone has the right to be who they are, say who they are, and be heard as they are: That's one of Rethinking Psychiatry's foundational principles, and affirming that has been its quest from the beginning. It was and remains a matter of human rights and justice of all stripes — economic, restorative, social.
"It did have to do with social justice," Meyers said, reflecting on the group's founding, her daughter's story, and the stories of so many in the system. Labeling people as "the other," as "the problem," diagnosing and incarcerating them — "I do think people are waking up, now, to this component."
In a 2015 event, still on YouTube, McCrea talks about ADHD and the too-common, trigger-finger tendency to label and medicate it. He talks about his own son's toddler years — his nearly constant state of motion, the way he'd barrel ahead on a hike, fall down, get up, and barrel ahead once more.
Then McCrea asks those gathered: "Is there something wrong with him, or is that just who he is?"
On the phone recently, the question was floated back at him. Couldn't that be asked of anyone? Isn't it the crux of the conversation — at Rethinking Psychiatry, or anywhere — regarding mental health, the current system, and how to change it?
"It is," he said. "It is. . . It's like a battle going on over this question."
He called it "almost the central issue of this whole psychiatry/anti-psychiatry axis." At one end, "There's people who believe that because you're doing something that society finds difficult, that means that you have a problem and that you need to be fixed." At the other end, a school of thought that says "it's up to you to decide whether you think it's a problem or not. And if you want to do something about it, then my job is to help you figure out what you want to do."
Ultimately, Rethinking Psychiatry rethinks psychiatry by offering new ways of shaping the narrative, which is currently and overwhelmingly dominated by a mental health system fixated on diagnosis and drugs. Altering that narrative, in both psychiatry and the culture at large, means chipping away at its assumptions and providing information that tells another story: Levy, for one, has seen small, inching advances in the awareness of alternative approaches and how those alternatives are discussed.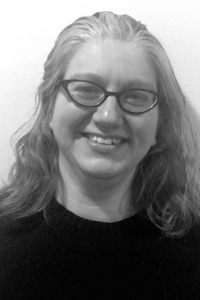 "A tiny bit," she said. "A glacial pace. I think a lot of people are invested in the dominant narrative — I think especially people who have worked in the field a long time." While the conversation has at least cracked open in the last decade, McCrea said, "There's still that same kind of disregard for actual facts. To me that's kind of like the most disturbing thing about the whole field of psychiatry."
Still, say its longtime members, Rethinking Psychiatry has seen its impact in multiple ways.
One is its success in educating people, in disseminating a wide range of resources. A second is all the conversations held among people of varied backgrounds — including those with lived experience — and the ties formed between groups with similar aims. A third is the sense of community, created over 10 years' worth of programming and potluck dinners. A fourth is the emergence of hope and shared commitment to change.
A fifth, no less significant, is its effect on individuals in pain.
"Every now and then we would get emails or phone calls from someone in distress, and we would try to refer them onto any resource that we might have," said Cindi Fisher.  There were times when they weren't sure they could continue, she said. The core circle of volunteers was never large and always working hard. But each time, wondering whether they could press ahead, "We would get an email, or someone would pass the message on, that this was like a lifeline for them — and they hoped we continued."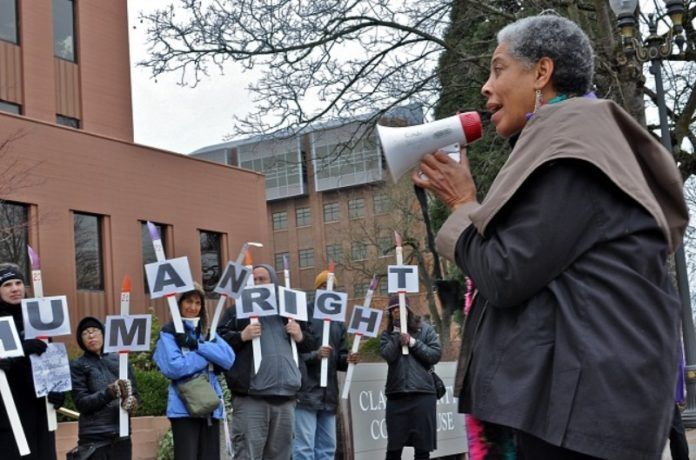 Others interviewed made note of this, too. The system itself may be resistant to change, they said, and the narrative itself maintains its stubborn hold. But the people who've learned from RTP, who've taken inspiration and an alternate approach from it: That's huge.
"I think we've had a lot more impact individually than on the broader society," Levy said. "I wish we had more impact on the broader society . . . but we definitely had people, over the years, say that it's helped them to see that another way is possible. We've even had a few people say that they think that our group saved their lives — which is amazing to hear. As far as anything broader, I think we've at least helped people see that there are other options and alternatives out there."
Added McCrea: "I think people who were doing alternative things — I think they got a little more energy, a little more acceptance probably, from our support."
Still making its mark, even during COVID
In the Portland area, Meyers said, Rethinking Psychiatry has indeed left its mark. Within the social system in particular, people are aware of it. When she mentions it, people know what it is. And the need is still there, as RTP and other movements press to acknowledge voices that "the patriarchy" shouts down, she said. There's no question more people are thinking, and talking, about mental health issues in the context of social and economic justice.
"So the answer is yes. The answer is yes, it's made a difference," Meyers said. "And it still is."
This past year, responding to the pandemic, the group scaled back from its regular monthly meetings and went online — still committed to its founding principles, and still forming connections with other groups on similar missions with similar values.  While the turn to virtual was hard locally, "We're trying to continue building community in COVID," Levy said. "And the fact that people can learn from other parts of the world has been one of the very few silver linings."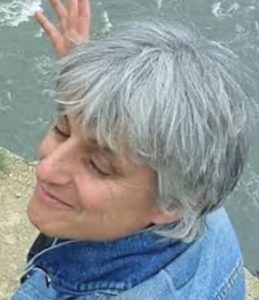 Grace Silvia agreed. "It's a trade-off," she said, "because every single one of us has a deep grief about not doing it in person." She noted one regular participant, a "brilliant" guy, unhoused, who brought so much to the meetings: "He was a really important part of the in-person community. He doesn't have a computer and internet. He's not a part of it anymore."
At the same time, the move to virtual "opened up possibilities to have speakers not just locally" but nationally and beyond, Silvia said. At one point, making plans for online programming, it hit her: "I said, 'Ohhhhh, we can have Voyce speaking!"
She means Voyce Hendrix, former clinical director and executive director of the original Soteria House in San Jose, where psychiatrist Loren Mosher first created an alternate, non-hospitalized model of care. "The man is a treasure," she said of Hendrix, who remains a significant and continuing voice in the efforts to rethink psychiatry. "I called him — talk about chutzpah — and he answered, and we talked for hours."
Rethinking Psychiatry's subsequent virtual events with Hendrix include nearly three hours of interviews with him and, just last month, a two-and-a-half-hour webinar devoted to Pathways Vermont, its Soteria House, and the Soteria concept from inception to now. Hendrix, warm and wise, provides the perspective of one who lived and worked in the original house and saw the deeply human credo at play there — "being with versus doing to." The aim of Soteria, amplified and celebrated in Rethinking Psychiatry's programming, is to give people a supportive path through challenging episodes without drugging them, hospitalizing them, or dehumanizing them.
In his parting words at the close of the Soteria webinar, Hendrix addresses his hosts: "You guys have captured Soteria. My impression: sort of blown away." The words used in conversation might be different, using new terms — "peers," "recovery" — to capture the gist of its mission. "But the essence of it is there. And I'm impressed."
You can hear someone yell "Whoo-hoo!"
The portrait of Soteria, the affirmation of Rethinking, the recognition of alternate approaches to well-being and recovery — "It was so deeply moving and celebratory," Fisher said. "It's like I just wanted to shout YES!"
She said her son is back in the hospital, waiting for discharge — the latest chapter in a long saga with the system that shaped them both. "His path has changed the whole trajectory of my life," Fisher said. "And it has been incredibly painful, but where I am today, and who I am today: I'm on the exact path that I needed to be. The despair, the rage, the traumatizing that I have felt regarding what was done to him, my hopelessness, my helplessness: It all served to, what?" She paused. "To put me on a path that is full of purpose and passion and hope."
Evolving organically, for humanity's sake
Upcoming for Rethinking Psychiatry are many more virtual events, including summits and sessions highlighting peer approaches and the Soteria model in different parts of the world. Next up: that May 23 session on Soteria Alaska. After that, a June 20 presentation on Soteria Israel and a July 11 session on peer-respite houses. Then, down the line, RTP will offer a month-long "Peer Respite / Soteria Summit" with organizers in the US, the UK, Germany, Israel, and beyond.
The Summit will likely be held over the five Sundays in August, probably between 9 a.m. and 12 p.m. Pacific time; other events will run from 10 a.m. to 12 p.m. Silvia urges anyone who'd like to help plan to email the group at [email protected]. She also urges anyone who's interested in future events to sign up for the newsletter (the red button) at RethinkingPsychiatry.org.
"What is the future for Rethinking? It might be that we do this," Silvia said. Possibly programming that looks at drug companies. Possibly more on Soteria. Possibly in-person meetings at some point and occasional, real-world events. "Who knows, who knows?" But whatever happens, "It will evolve organically. Hear, hear. And whoever joins the core team — it will evolve based on who shows up. That's how it's always been. But I have a huge burst of energy with this," she said of the latest virtual plans and outreach around the world.  "It's so exciting."
All of this is affirming for Rethinking Psychiatry's longtime members, who've shouldered the work and navigated the struggles of a grassroots, volunteer-run, radically democratic effort to challenge and change the prevailing approach to mental healthcare.
"The fact that we are still going — I do feel really glad about that," Levy said.
In a way, that stick-to-it-iveness alone feels like an accomplishment. "I think so. I know a lot of groups have come and gone in this time — and yeah, especially after COVID, a lot of groups kind of fell by the wayside. . . .  I mean, it has been tough," she added. "There's always other things we could be doing — and you know, there have been things that we haven't agreed on. But the fact that we are still staying focused on what we do have common ground on? Definitely, I feel good about that. And it does make it worth it when we hear people say how much it has changed their lives."
For the "fireball" behind its founding, Rethinking Psychiatry remains a cause for gratitude and wonder.
"It's been six years since I stepped back," Meyers said. "I can't say enough about the people that have continued to provide this space." In the years since, Meyers has spent time volunteering (though not lately, due to COVID) as a teacher in Kenya. She's living with Lisa, who's now 40 and pursuing her own path toward healing and transformation.
Via her mother, Coppock was asked if she had any comments on Rethinking Psychiatry.
"I think those who have come together around Rethinking Psychiatry are a brilliant group," she replied, "as it is so essential to our humanity that we Rethink Psychiatry.'"
And that, said all who were interviewed, takes time.
"The Swahili I've learned is polepole, which is 'slowly, slowly,'" Meyers said. Maybe the paradigm hasn't yet shifted. Maybe the system hasn't yet changed. But that doesn't mean it won't in the future — and that doesn't mean people aren't being empowered right now.
"Yes indeed, we're getting there, and Rethinking Psychiatry definitely is. . . . And it takes my breath away," she said. "It takes my breath away."
***
Mad in America hosts blogs by a diverse group of writers. These posts are designed to serve as a public forum for a discussion—broadly speaking—of psychiatry and its treatments. The opinions expressed are the writers' own.
***
Mad in America has made some changes to the commenting process. You no longer need to login or create an account on our site to comment. The only information needed is your name, email and comment text. Comments made with an account prior to this change will remain visible on the site.