Researchers have found further evidence that the anticholinergic effect of psychiatric drugs can lead to cognitive impairments. A study of people with schizophrenia assessed the anticholinergic burden of their drugs and compared that with their cognitive functioning.
"Anticholinergic medication burden associated with psychotropic medications in schizophrenia is substantial, common, and conferred by multiple medication classes, including antipsychotics," the researchers write.
The study was published in the American Journal of Psychiatry. It was led by Yash B. Joshi at the University of California, San Diego.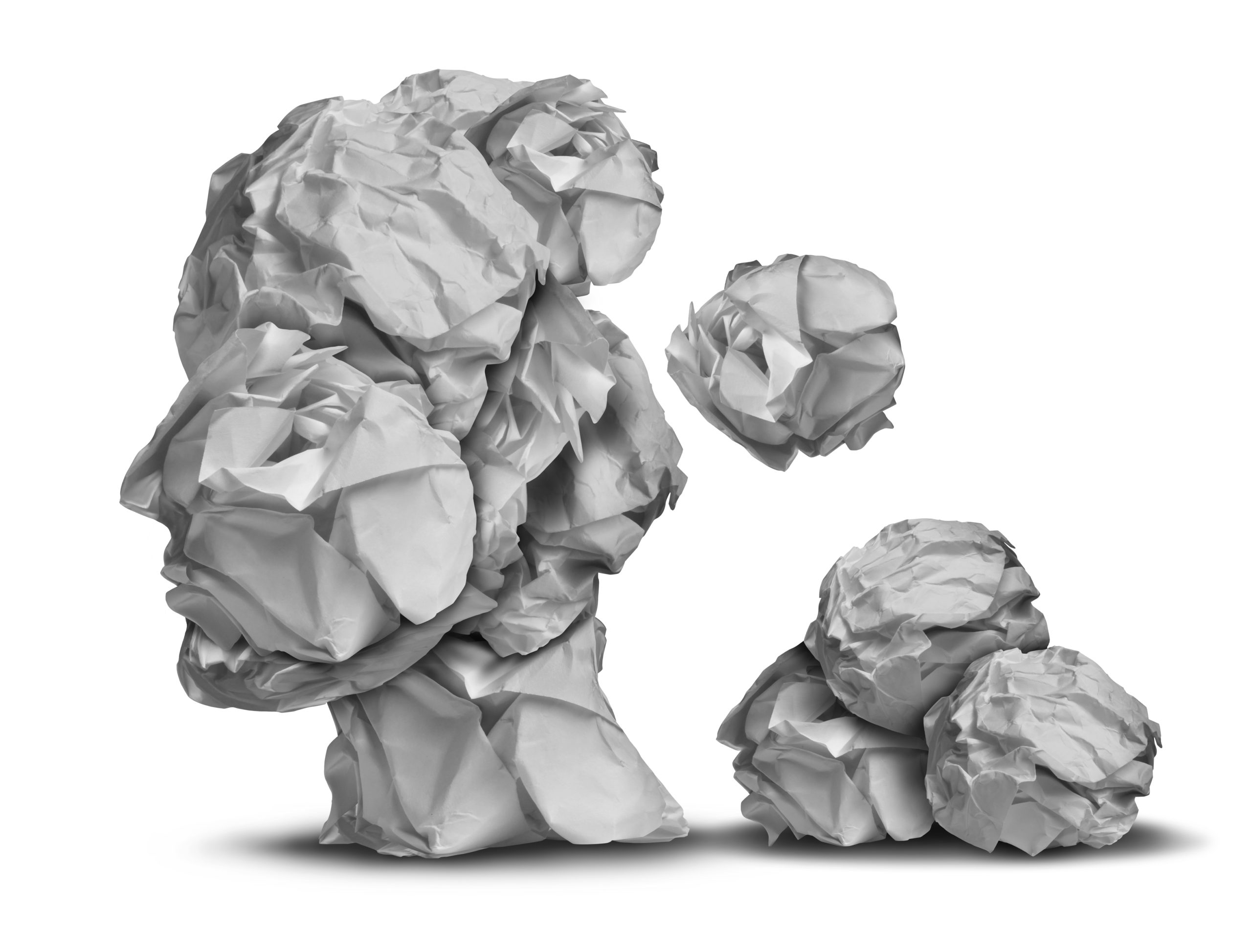 The researchers included 1,120 patients, all of whom had either a diagnosis of schizophrenia or schizoaffective disorder. They used the Anticholinergic Cognitive Burden (ACB) scale to measure how much anticholinergic burden the participants were subjected to. Drugs with a low or minimal anticholinergic effect were rated a 1, those with a middling effect were rated a 2, and those with a strong anticholinergic effect were rated a 3. All the drugs a person was taking were added together to produce a single number.
The average anticholinergic burden for study participants was 3.8. Twenty-five percent of the participants had a score of at least 6. On average, each participant was taking two different antipsychotic drugs.
The researchers found that anticholinergic burden was significantly associated with lower cognitive performance on all the domains of the Penn Computerized Neurocognitive Battery (PCNB) as well as on other cognitive measures. The researchers controlled for a number of other factors and found that their results were still robust.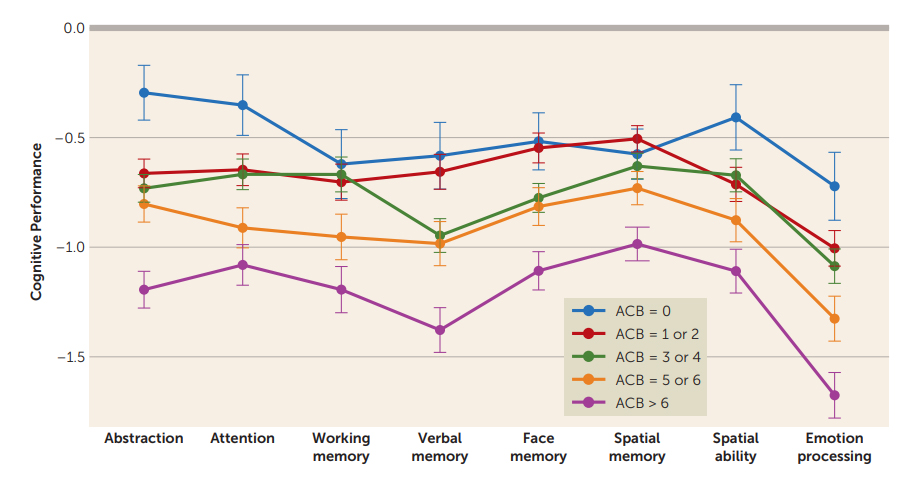 The authors cite data from a study that included healthy adults that found that an ACB score of 3 is linked to cognitive impairment and a 50% increased risk of developing dementia.
"Such scores are not difficult to achieve in routine psychiatric care. For example, a patient for whom daily olanzapine is prescribed for symptoms of psychosis would have an ACB score of 3; if hydroxyzine were also prescribed for anxiety or insomnia, the patient's ACB score would rise to 6," they write.
Other studies have also found that cognitive impairment may be caused by psychiatric drugs, particularly those with a high anticholinergic effect. Indeed, studies have found that cognition actually improves once a person discontinues drug treatment.
The authors suggest that "Efforts to limit or avoid excessive anticholinergic medication burden—regardless of source—may have a beneficial impact on cognitive outcomes in schizophrenia."
****
Joshi, Y. B., Thomas, M. L., Braff, D. L., Green, M. F., Gur, R. C., Gur,  R. E., . . . & Light, G. A. (2021). Anticholinergic medication burden–associated cognitive impairment in schizophrenia. American Journal of Psychiatry. Published Online 14 May 2021. https://doi.org/10.1176/appi.ajp.2020.20081212 (Link)