My name is Grace Tan. I am 46 years old and living in Kuala Lumpur, Malaysia. My grandparents fled from China during war in 1920; I am third-generation Chinese-Malaysian. Until my nightmare with psychiatric medication began in June, 2020, I was a successful multilingual legal and business translator with more than 50 professional certifications. I am fluent in Malay and English as well as many Chinese dialects including Mandarin, Cantonese and Hokkien, and have translated at many international conferences. I was also a widely sought-after court interpreter, a licensed tour guide, and a senior lecturer for a university course on business management. I have also worked in banking and was a certified corporate trainer in management and marketing. I have run in several marathons and have traveled to thirty-eight countries. My name is listed in Successful People in Malaysia, an anthology of the most successful entrepreneurs in Malaysia. I hold a Bachelor's degree and an MBA.
Before June of 2020, when my psychiatric medication nightmare began, my life was full and happy. But since being prescribed 12 different psychiatric drugs in one year, all for what started as simple insomnia, I have become bedridden, ill and jobless.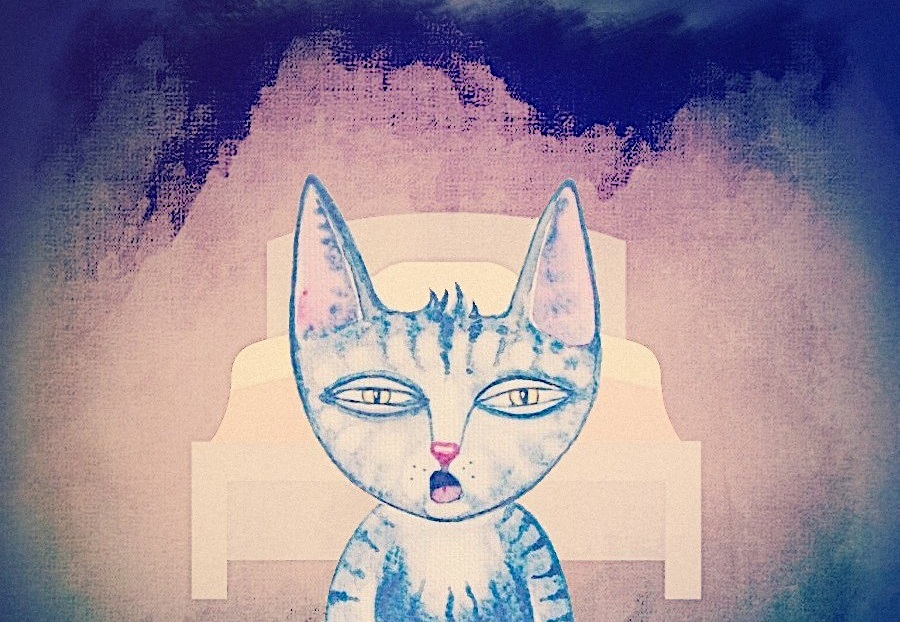 I am now anhedonic (unable to feel pleasure), suicidal, and plagued with pain and physical issues related to withdrawal from these medications, including diabetes, dry mouth, heartburn, digestive problems, excessive sweating, bladder urgency (incontinence), and eye floaters in my left eye that impair my vision. I still have insomnia, and now also suffer from confusion, agitation, muscle twitching, shivering, loss of appetite, dizziness, drowsiness, fatigue, stiffness, shakiness, akathisia, tardive dyskinesia, slowness, cognitive impairment, slurred speech, body weakness, memory problems, rage and irritability.
In addition, I now experience torturous tinnitus that sounds like a thousand cicadas 24 hours a day. I am sensitive to sound and to light. If I try to take a nap, I am jerked awake by dyskinesia; my arms and mouth jerk uncontrollably at times. I have heartburn and constantly feel stabbing pain. I stutter now and can't find the right words when I want to express myself. My brain is foggy; I am unable to focus, unable to organize my thoughts or to concentrate when I try to read. I suffer from memory loss and cognitive impairment. My thoughts loop constantly; I feel numb and have no motivation to do anything; I feel as if I have completely lost my intellect. Translating and interpreting court documents have become impossible, so I had to close my translation company. I am now completely physically and financially dependent on family members, who do not believe that my symptoms are the result of damage caused by the medication.
How did this nightmare begin? In June of 2020, my right eye became inflamed and was not healing. My physician prescribed steroid drops for inflammation. After I began using the drops, I began seeing black smoke and black spots and felt like I was looking through a dark veil. I was worried about losing my eyesight and developed insomnia because of this. After I did not sleep for two days, my mother insisted that I see a psychiatrist. Since I did not know where else to turn and, at the time, still trusted psychiatrists, I did so, hoping psychiatry could help me with the anxiety that was causing me to lose sleep.
The first psychiatrist prescribed three antidepressants—Remeron (mirtazapine), Lexotan, and Lexapro—although I had never had depression. I took them as prescribed. While they seemed to help me sleep, they immediately caused me to have severe headaches and heart palpitations. My mother called the psychiatrist and reported this. He told her that these symptoms were normal and that I should continue taking the medications. When I was still experiencing these side effects after six weeks, I stopped taking the medications, but now I could not sleep at all, as these drugs had caused changes in my brain. The psychiatrist had never mentioned that I should taper the medications or that insomnia could result if I discontinued them. I did not sleep for an entire week, so my mother urged me to see another psychiatrist for a second opinion.
The second psychiatrist asked the name of the drugs I had been prescribed before and assumed that I had depression. He prescribed Cymbalta, Rivotril (clonazepam, a benzo), and Ambien, a sleeping pill. This time, my husband hid the name of the drugs from me, as he trusted the psychiatrist and did not want me to do research on them. I only knew I was taking Ambien as the name was engraved on the pill. I researched Ambien and discovered that this drug should not be taken for more than a month, so I reminded the psychiatrist of this, and he changed the prescription to Seroquel (quetapine) without informing me that Seroquel is an antipsychotic; I thought it was another type of sleeping pill. I did not know that I was taking Cymbalta and clonazepam until a month after I had started taking them, when I learned that these drugs are also very harmful. I called the psychiatrist and told him I wanted to discontinue them. He said, "No, you cannot stop these drugs, I want you to continue taking them." I told him I had learned that Cymbalta is for neurological pain, but I had no pain. He said, "If you want to discontinue these drugs, then you do not need to see me anymore." I stopped the Cymbalta and the clonazepam but continued to take the prescribed 25 mg of Seroquel because I needed to get some sleep; I still had insomnia.
So my mother sent me to see another psychiatrist, who put me on Xanax and other psych drugs. I took the Xanax, but now I was experiencing withdrawal from the earlier psych drugs. My mother directed me to see the first psychiatrist again. Not knowing what else to do, I went to see him. He increased the Seroquel to 100 mg and added Epilim, Valdoxan, nitrazepam and olanzapine (Zyprexa). Epilim is an epilepsy pill; I do not have epilepsy. Olanzapine is an antipsychotic; I did not have mental health problems. I simply could not sleep. Since taking the drugs, however, I experienced extreme depression and many other symptoms. The psychiatrists, who denied that there was any need to taper the drugs they had prescribed or that the drugs cause neurological damage, just continued to hand out drugs like candy.
Finally, having exhausted my life savings on private psychiatrists and now very ill, my mother urged me to see a psychiatrist in public hospital. Due to my withdrawal symptoms, I was admitted to two different hospitals for day-long visits. The psychiatrist there continued to prescribe Seroquel, olanzapine, Epilim and clonazepam. He assumed I had bipolar disorder without asking any questions related to bipolar disorder. He just increased the Seroquel to 400 mg and Epilim to 1200 mg. I told the psychiatrist that I am not bipolar, as I have read the symptoms of bipolar and I do not meet any of the criteria. I asked him whether I could taper the clonazepam and the Seroquel. He told me that there was no need to taper the clonazepam, and advised me to take Seroquel for the rest of my life. He said he never tapered his patients; he only continues to up-dose from time to time. I asked both the private and public psychiatrists whether I needed to slowly taper the psych drugs that I was discontinuing when they prescribed new ones. They told me, "No need, you just stop the earlier psych drugs and take the drugs I prescribed to you." This was the "professional advice" they gave me. They just cold-turkeyed my psych drugs, leaving me damaged and suffering intense withdrawal symptoms. They had no idea how to taper safely as they have not taken psych drugs themselves.
My family members have never taken psychiatric medications, so they do not understand what I am going through. I told my mother that these psych drugs caused damage to my brain, my organs and my central nervous system. But she believes the psychiatrists, who say that once the medication is "out of my system" there are no side effects and I should be back to "normal." She even asked my husband to open my mouth and force me to swallow each pill. Unfortunately, she underestimated the danger of psych drugs and trusted the psychiatrists implicitly even after I began to do research and realized that the terrible side effects I was experiencing were caused by the drugs I was prescribed.
Except for the eye inflammation that resolved on its own shortly after I started the first prescribed psychiatric drugs, in June of 2020 I was physically and mentally healthy. My original insomnia was caused by my anxiety about my inflamed eye, so that likely would have resolved when the inflammation did, if I had not taken psychiatric medications. Instead, because of the medications, it became worse, leading to polydrugging and all the severe side effects that the psychiatrists diagnosed as "mental illness." Now, after taking all of these psychiatric medications, I am mentally and physically disabled. I have contacted the local media, but they dare not write my story because they are afraid to criticize professional psychiatrists. My only emotional support and practical advice in tapering this medication and dealing with these withdrawal symptoms comes from a social media support group. With no outlook on when my brain will heal and these symptoms will subside, especially the tinnitus and eye floaters, I find it difficult to feel hope for the future. I hope to use the life and energy I still have to warn people who are mentally healthy to consider carefully before they take any psychiatric drugs.
***
Mad in America hosts blogs by a diverse group of writers. These posts are designed to serve as a public forum for a discussion—broadly speaking—of psychiatry and its treatments. The opinions expressed are the writers' own.
***
Mad in America has made some changes to the commenting process. You no longer need to login or create an account on our site to comment. The only information needed is your name, email and comment text. Comments made with an account prior to this change will remain visible on the site.