We are bombarded by public health notices that tell us "Mental health help is available; you just need to ask for it." Yet many people don't. I was one of them. Why? Because I didn't feel the current understanding of psychiatric problems and treatment would help. In fact, I felt it would be a hindrance to recovery.
Research on mental health looks for abnormalities in the individual to understand why mental health problems develop. But what if there isn't an abnormality to be found? What if we just need to understand how the mind functions to know why psychological problems develop? My lived experience has led me to believe just that.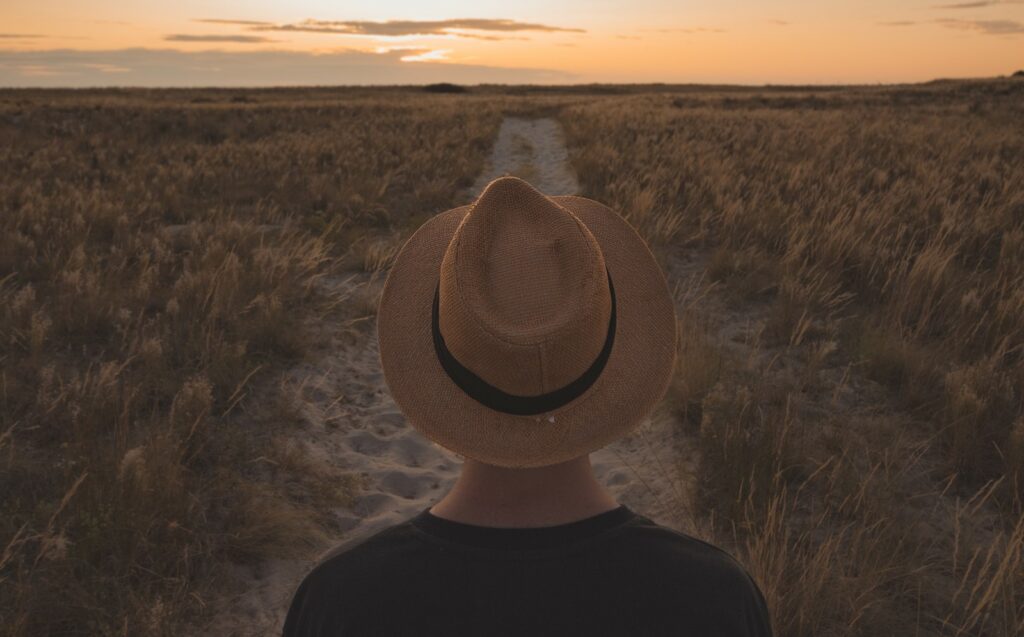 In my previous blog, I spoke of a life experience in which I developed a severe psychological problem as well as my path to recovery. My conflict involved abuse by one man among a friend group, after I rejected his romantic advance. I'll call him Bill. He spread a false narrative through the group and others members began attacking me as well. But no one told me the narrative they were given.
Although I found Bill's behavior upsetting, confusing, even disturbing at times, I couldn't easily walk away from him and the friend group. I didn't understand why. That took me on a path to delve into my past and how it shaped me to hopefully find answers. Maybe my past could lead me to understand the current problem.
The Search
I looked at my childhood for issues I had, during that time, that might make me vulnerable to what was occurring. The only significant emotional conflict I could think of was a break in my relationship with my father. This occurred when I was 13. Prior the break I was very close to him. I saw him as my best friend, and the only person I felt close to.
The break wasn't related to any abuse. But my family was under stress at that time. My brother ran away from home earlier in the year and my parents were divorcing. My parents were under understandable stress, but as a child I just saw the changes in the way they interacted and I was unfamiliar with how stress would result in such changes. My father seemed to withdraw. The interaction toward me appeared stiff and authoritarian. I ended up feeling like I really didn't have the relationship I thought I had with him. Our relationship became distant.
When I thought about the break in my relationship with my father, I felt a sudden rush of emotion come to the surface. I was surprised with the amount of emotion. At the time it happened I never felt emotional. I must have immediately and unconsciously boxed the emotion away.
The discovery of the stuck emotion gave me insight into many characteristics that I had without knowing why. I tended to seek out close, comfortable relationships similar to what I initially had with my father. Insecurity that I had at 13 seemed to stick with me. For instance, I felt socially awkward, unfocused, self-conscious, and could become discombobulated easily. I didn't like these tendencies and tried to overcome them with limited success.
Eventually, I decided to focus on my strengths and work around my weaknesses. Over time I developed more skills and greater confidence, but there were still times that I felt like myself at the age of 13. I now understood why. The emotion I felt at 13 was never resolved and released. I continued to grow, but the stuck emotion always, at some level, held me in that time.
My Takeaways
I came to understand that there didn't have to be a major trauma to have a substantial amount of emotion stuck. In fact, the event didn't even need to be fraught with emotion at the time of its occurrence. Also, there could be a complete lack of awareness that emotion was stuck from the event.
The defining qualities of the event resulting in stuck emotion appeared to be that something of importance to me occurred and I didn't have an understanding of why it happened. The result was that to some extent I remained psychologically stuck in who I was and how I perceived things at the time of the event.
Although an interesting discovery, it didn't have the desired effect of helping me resolve my issues with, and separate from, Bill or the friend group. I could analyze myself until the end of time but that didn't tell me why others were behaving as they were. What was preventing closure and holding me in the conflict was confusion around Bill's and the group's behavior.
Return to the Present
My situation with Bill suddenly escalated and became very dangerous. I did what I could to calm the situation so I could safely exist. Then I ended the relationships and was left with the task of finding a way to recover psychologically. My psychological problem was severe. I was stuck in an emotional state of extreme stress. There was intense anxiety, anger, hurt, and head-spinning confusion.
My break with my father had resulted in my development of characteristics that I hadn't known the origin of. This time, I knew the origin of my psychological problem and I knew what I needed for its resolution. I needed some explanation for the behavior that was inexplicable to me. But it was unavailable. Those in the know wouldn't even acknowledge anything had occurred, let alone explain their actions.
Would Mental Health Services Help?
I have a BA in psychology. I chose to study psychology not because I had a goal of working in the mental health field but because I always had an interest in how people think and act differently. I majored in social gerontology as well and was thinking of working in that area. But my first good job offer after college was as a caseworker in the Department of Social Service. It was a job in my field of study so I accepted it. During my time there I worked on cases of Child Protection, Adult Protection, and Domestic Violence.
A caseworker doesn't provide therapy. The job is assessing a client's needs and linking clients with services that will help them. It could be services in the area of medical care, housing, financial assistance, transportation, mental health, etc. Another aspect of the job is assessing danger. Assessing danger involves recognizing the level of danger a child, or sometimes adult, is in and taking action to protect them. Although I wasn't a therapist, I worked with therapists. For example, in Child Protection cases, parents are often court ordered to attend therapy and a caseworker would be required to monitor it and report to the court their attendance and progress.
Through my education and work, I had knowledge of the kinds of mental health treatment available and the theories behind them. Unfortunately, based on what I already understood about my psychological problem, I saw limited possible benefits and serious drawbacks with all my options in mental health treatment.
Drawbacks to Mental Health Services
Labels
The first drawback is a diagnosis suggesting that the mental health problem is the result of a defect within the individual that is lifelong.
There are advantages to having people view one's psychological problem as a biological or genetic abnormality. It can lessen people's questioning of why you have a problem. Even if they are aware that you had a traumatic event, statements like "Why haven't you recovered?" "You need better coping skills or a better attitude." "There's no excuse for your emotional or behavior problems" are common. Those viewpoints can put someone already under stress under considerably more stress. If the problem is seen as biological or genetic, people should provide more acceptance and support, similar to other health problems.
However, if the goal is to recover, the diagnostic label gets in the way. When someone is labeled as having a mental illness, their voice is diminished. Any perception or viewpoint expressed will carry less weight. People take different viewpoints all the time. Imagine if your viewpoint was never seen as legitimate. If the explanation of the problem you had wasn't taken seriously. If you had a problem and you were never consulted on the help you needed but told what you will receive. Would that help recovery?
Medication
I knew my psychological problem was a result of an event, not biology. Therefore, medication would, at best, calm symptoms such as the intense emotion I was feeling. It wouldn't provide resolution and it may numb the mind to the extent that it interferes with healing.
Psychotherapy
There were many reasons why I didn't pursue psychotherapy. First, let me explain my view on therapy prior to the development of my psychological problem. When I first became a caseworker for the Department of Social Services, I didn't have strong feelings about therapy, positive or negative. I had never been in therapy. However, after working there for a number of years, I didn't see my clients benefiting from the therapy they received. I didn't see greater emotional stability, better relationships, or improved functioning.
I went into my job not expecting to make a big difference in people's lives, but I hoped I could have a positive impact some of the time. Unfortunately, I felt I left everyone with the same problems I found them with. I didn't understand their problems or know how to help. I didn't find my degree or the training I received through my job as helpful in giving me the tools I needed to successfully improve the lives of my clients.
I used to think, I will never become a therapist because if you're a therapist and you don't understand your client's problem and are unable to help, then you're taking money for nothing.
Therapy Options
Psychoanalysis 
I already analyzed myself. But what I discovered didn't prevent me from becoming psychologically stuck in my current situation or help me release the emotion. I needed to know what was behind others' behavior. People who had a very different way of thinking and interacting than myself. Understanding myself didn't explain them.
Talk therapy
I had friends I was talking to as I struggled with the conflict. But they didn't know the thinking behind Bill´s or the friend group's behavior nor did they know the narrative that was spread by them. It helps to have someone to speak with, but again, it didn't prevent me from becoming psychologically stuck in the trauma of the event.
Cognitive Behavioral Therapy 
It's understandable that therapy focuses on the individual in treatment and changes they can make. It's seen as the only option. A therapist can't undo what's happened. But in doing so they're looking at symptoms developed from the stuck emotion. They're seeing the problem as those symptoms. And they're looking to correct what is wrong with their client. The approach can add to the client's pain and confusion.
I was controlling the symptoms as much as possible and I couldn't get rid of them without closure or gradual healing. To be in therapy, where the focus is on those characteristics as the problem, wouldn't be healing. I would feel criticized for the symptoms brought on by my psychological problem. It would increase my distress, not relieve it.
Therapists Are Human
I did see a therapist once for one session. I had requested a transfer out of the unit I was working in because there was a worker in the unit harassing me about the problem I had. I went, not really for therapy, but because I hoped I could get a transfer sooner if I had a recommendation from a therapist.
Therapists are human beings with their own unresolved issues and interpersonal conflicts. They become psychologically stuck as well. For the most part, people develop psychological problems during conflicts with other people. Sometimes people don't identify with your side of the conflict. They identify with the other side.
Instead of supporting me, my therapist would smile if I said something positive in relation to my friends and get mad and attack if I said something negative. It certainly wasn't a helpful or healing experience.
I saw something similar when I worked on the Domestic Violence unit. I worked with the victims. There were other workers and therapists who felt the victims of the domestic violence were the problem. I heard of one worker telling anothe,r "Someday it will come out that the victims are really the perpetrators and the perpetrators are really the victims."
Imagine seeking help when you have been physically abused and threatened, are living in fear, feeling confused over why the relationship turned violent, sitting on enough emotion that it's hard to see anything clearly, and having a therapist, who you went to for help and expertise, say that you're the problem. That happened to clients I had.
For me, I was aware that I might encounter something like that, so it didn't cause further psychological damage. However, for some, I'm sure it adds to their confusion and does cause further psychological damage. I believe it plays a role in domestic violence victims returning to abusive relationships. Some victims express a viewpoint that they just need to accept and adjust to the way they're treated—and maybe it's because their therapists tell them so.
We need to remember that therapists or anyone in the helping professions are in a position of power. It's assumed that they have greater knowledge and expertise. They can influence other professionals on the case and will push others to perceive and interact with a client as they do. The therapists or helping professionals don't think they are acting maliciously.  They believe their viewpoint and response are correct.
Therefore, the possibility of being attacked or undermined by a therapist while in a vulnerable psychological state is a legitimate concern.
What Changes Are Needed
First, psychiatry shouldn't focus on the individual as the problem. It shouldn't look at symptoms that occur when someone becomes psychologically stuck as the problem. I had a friend say to me: I have all these problematic characteristics that I've presented to therapists and none of the therapists can tell me why I have them. They were all characteristics that I had as well when I was left psychologically stuck.
Psychiatry looks at client characteristics, such as intense emotion or numbness, swings in emotion, interpreting circumstances excessively negatively or excessively positively, overestimation of strengths and exaggerated insecurities around weaknesses, lack of self-awareness, impulsivity, viewpoints that are black and white, being unable to feel connected to others, having thoughts of harming themselves or others, etc., and then places clients in a diagnostic box based on these things. Many therapies focus on these things as the problem and try to correct them.
The fact that a severe amount of stuck emotion causes these symptoms can't be changed.  Instead, the focus should be on how best to promote healing. Instead, focus on how to assist in the release of the stuck emotion that's causing the symptoms. Instead of making the symptoms the problem, reassure clients that they are symptoms that everyone has when there's a severe amount of unreleased emotion. Helping someone recognize that there isn't something innate and fundamentally wrong can provide a significant release in emotion by itself.
Second, psychiatry needs to look at stuck emotion not as an abnormality but as an aspect of how the mind functions. There is recognition that those diagnosed as having PTSD are stuck emotionally in their reaction to a traumatic experience. However, I imagine that everyone has become stuck emotionally at some point in their life, but like myself at 13, people don't always realize it.
In some situations when the emotion is immediately boxed away, people just experience symptoms without knowing why the symptoms are there. Other times people know they are re-experiencing a past traumatic event. How the mind is functioning is the same in both cases. There is just less awareness in the first case.
A Path Forward
Quite a lot of money, time, and effort has been put into looking for the biological abnormality that results in mental illnesses without much success. It's my hope that some effort can be put into simply understanding how the mind functions and how psychological problems can develop simply from the way it functions.
People with lived experience need to have a voice; not just because everyone deserves a voice, although everyone does; not just because taking away someone's voice is psychologically damaging, although it is; but because much can be learned about psychological problems from those who have experienced them. For example, I said earlier that there is too much focus on symptoms as the crux of the problem. It may not be obvious to someone who never had considerable change in their mental health how certain characteristics come with a psychological problem and go with healing.
Because I went from light-hearted and happy to having a sudden severe psychological problem, then gradual healing over years, it's quite obvious to me that many characteristics used in mental health diagnosis are symptoms brought on by stuck emotion. In the beginning of my severe psychological injury, I battled paranoia all the time; as I worked through emotion it lessened to excessive worry; after I worked through the emotion completely, both stopped. It's clear to me that the paranoia wasn't caused by a gene, an abnormality in my biology, or a manner of thinking; it was caused by the impact of an excessive amount of stuck emotion. I couldn't decide not to have paranoid thoughts or not to worry excessively, I had to release the emotion that was causing it.
One day, I had a client (diagnosed with schizophrenia) who came into the office to pick up a check. Every time he came in, he would speak incessantly in a monotone voice of his history, giving a year then stating an event that happened that year. It was constant, forced speech, not a response to any questions. He spoke of foster care. He spoke of rape. As he talked, I thought about how awful it is that this man experienced what he did, has a profound psychological problem because of it, is alone in the world, without family or friends, and is treated with drugs, not understanding, seen as abnormal, mocked and feared. I said, "I'm sorry." I was sorry for what happened to him and for what he was dealing with now. He stopped talking and just stared at me as if in shock.
A few days later his mental health case manager said "I don't know what going on, he's emotional." I spoke with him a week later, he asked reasonable questions about his finances but there wasn't any forced speech about his history as before. I empathized with his problem, truly understanding what it was. I think he could feel and hear my sincerity. I think he could feel that I actually understood. I think that's why he looked so shocked. When you give understanding and support, people release emotion. It's not that those with serious psychological problems can't benefit from empathy, it's that they don't receive it.
I don't want to suggest that severe psychological problems will go away with just a little empathy. Nor do I want to suggest that stuck emotion just dissipates over time. It took an extreme effort over many years for me to rid myself of the stuck emotion.
I know many people who take medication and feel it helps them. I don't think that's wrong. What I think is wrong is presenting a theory to the public as a known truth.
It was said to me that I must have felt very alone while struggling through my psychological problem. Yes, one hundred percent. But I wasn't going to hand myself over to a mental health system that I knew would likely cause further harm. A system where I knew treatment was based on incorrect theory. I didn't look to the mental health system for help; I felt I needed to protect myself from it. And I'm glad I did.
***
Mad in America hosts blogs by a diverse group of writers. These posts are designed to serve as a public forum for a discussion—broadly speaking—of psychiatry and its treatments. The opinions expressed are the writers' own.
***
Mad in America has made some changes to the commenting process. You no longer need to login or create an account on our site to comment. The only information needed is your name, email and comment text. Comments made with an account prior to this change will remain visible on the site.