Autism has been historically construed as being mutually exclusive with happiness and success. Philosophers and researchers Robert Chapman and Havi Carel bring the paradox of autistic thriving to light and reevaluate what it means to experience the "good human life."
Chapman and Carel unpack the types of injustices that autistic people face—primarily having their intelligence or autonomy discounted in social and medical interactions. Then they look at "Autism's Catch-22," wherein autistic people are expected to fall in line with a prototypical view of autistic struggling, and if they don't, they are seen as "not autistic." With all this in mind, the authors aim to find ways to reframe autism and autistic thriving so that the injustices they face can be remedied.
"Importantly, autism slightly differs from many cases of disability insofar as autistic people do tend to have low levels of wellbeing," Chapman and Carel write.
"Specific disabilities are associated with low wellbeing if they are associated with high levels of stigma or greatly impaired functioning. With this in mind, it's vital to consider that how autistic voices have consistently argued that any impediment to autistic wellbeing and functioning is best understood in terms of social barriers, marginalization, stigma, and exclusion. For instance, Milton and Sims found that a key reason autistic people attributed to hindering their wellbeing was barriers to belonging, rather than simply their being autistic."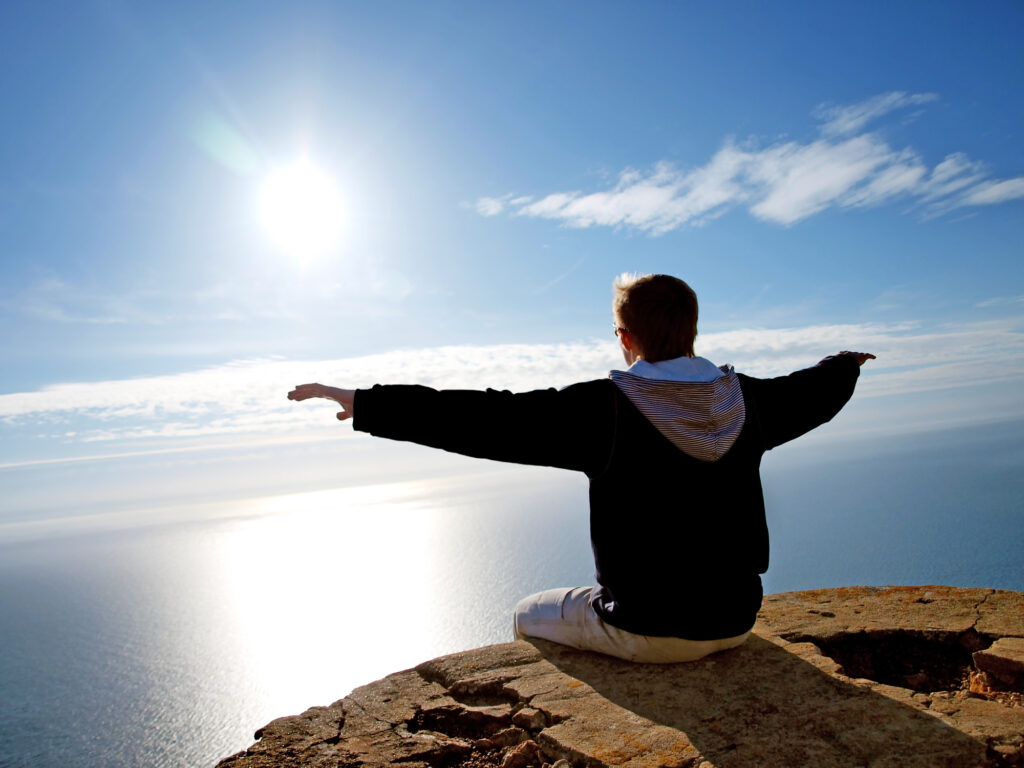 The "medical deficit view" of autism sees it as a neurodevelopmental disorder that hinders communication and reduces one's capacity for empathy. Critical scholars and activists have argued that the medical deficit view of autism makes it out to be intrinsically at odds with happiness and success, and this is how autistic people are often unjustly stripped of their ability to represent themselves.
For instance, Autism Speaks has been offered as an example of an organization that "combats" autism, as though it were an opponent in a battle, while rarely if ever letting autistic people offer testimony to their own lives and well-being. In this way, organizations such as Autism Speaks have been connected to a larger Autism Industrial Complex, a centralization of techniques used to combat autism and generate profit by recycling fear-monger narratives and preying upon families.
However, the conclusions that have led us to the medical deficit view are based upon what Dr. Sami Timimi has referred to as "scientism," or the use of jargon and non-definitive language that yields definitions and categories. This, in turn, decreases the perceived credibility, self-awareness, and/or reliability as narrators of autistic people—evinced in the view that people with autism are "mind-blind." As a result, autistic people have their narratives taken away from them, and as Chapman and Carel point out, any autistic person who is too capable is then labeled a phony.
The authors point to two primary forms of injustice that autistic people face: epistemic injustice and hermeneutical injustice. Epistemic injustice is a denial of intelligence, and it discounts one's capacity for self-representation. Hermeneutical injustice is the shuffling and obfuscation of collective testimony or community voices. A community suffering from hermeneutical injustice is being intentionally hidden or talked over. In this case, the authors find that autistic people suffer from both of these injustices.
"For instance, [David] Mitchell (2017) reports that when he helped translate and publicize the book of autistic writer Naoki Higashida, they were beset by accusations that the voice could not be "genuine" because, for instance, the prose was too articulate, and the author used metaphor."
Chapman and Carel clarify that autism can make life harder because of serious external barriers to achieving happiness. However, they take issue with the comparison between neurotypical happiness and happiness for autistic people, seeing it as creating a never-ending dismissal of autistic thriving.
Thus, the Catch-22 of autism: when an autistic person is too happy, too successful, or claims to be living the "good human life," there can only be two possibilities. One, they are wrong—they are not living a good human life. Or two, they are not autistic.
The authors bring up four routes for the amelioration of this paradox. First, and perhaps most importantly, is the destruction of the medical deficit view of autism.
"Emphasis on opening up the horizon of possible non-pathologized descriptions and interpretations of autism is crucial for enabling a move away from a monolithic and narrow understanding of autism through a medical lens whilst retaining the option to receive medical support and treatment if so wished," they write.
They also stress the importance of framing the good human life in non-comparative terms. Saying "this is what happiness looks like for me, and people with autism don't experience that, so they must not be happy" doesn't properly capture an individual's capacity for happiness or flourishing.
"Whether someone, is, say, courageous or kind, should be understood in relation to their individual capacities, rather than in relation to a species-norm," they argue. "This allows us to understand virtues as shared but importantly relative to the individual rather than the species. The approach can inform a revised view of the good life, and of flourishing, that is person-centered and moves away from the focus on species-typical function."
Chapman and Carel continue by pointing out how autistic self-understanding and "neurotypical epistemic-humility" are core to the relativization of the good human life. To give voice back to people with autism, they must be encouraged and supported to interpret their own experiences. Simultaneously, neurotypical people must be willing to empathize with their experiences rather than dismiss them; as neurotypical people have claimed that autistic  people lack empathy, so can neurotypical people lack empathy for autistic people.
The researchers remind us that these problems, while poignant for autistic people, are not necessarily isolated. Many groups suffer from epistemic and hermeneutical injustice—being made to feel invisible or being forced to stand behind someone else's interpretation of one's own experience is far too pervasive for minority communities.
****
Chapman, R., & Carel, H. (2021). Neurodiversity, Epistemic Injustice, and the Good Human Life [Forthcoming manuscript]. Journal of Social Philosophy. (Link)