At 44 I was an RN with years of experience and certification in both psychology and chemical dependency, which makes me embarrassed to tell my story. I had an excellent reputation and work history, and my hospital was offering to send me back to school for my master's degree and the opportunity to manage a new satellite clinic. I loved my job, was happily married, had two precious children I adored, and owned a beautiful home that was often full of my friends and my children's friends. I always had large quantities of home cooking on the stove. I was also involved in a study and meditation group, and was active in volunteer work in my community. I did my own renovations on my home. I loved gardening, hiking, kayaking, swimming, and skiing, and found time often for these activities with my children. I neither drank nor smoked. My life was rich in all the ways most important to me, especially being a mother and a nurse.
At age 45 I hit a situational depression due to several unexpected stressors in my life. My husband (a counselor), my women's group and my doctor all suggested I take Prozac and I was happy to think something might help me through this unusual slump.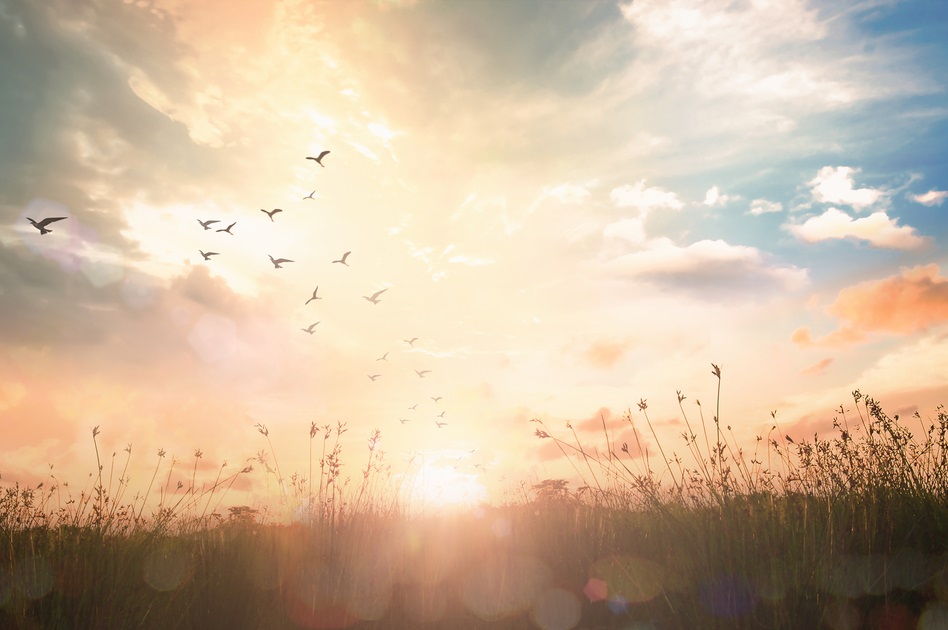 I began on Prozac and felt some relief. After two months my doctor suggested I stop taking the Prozac and so I did. Two months later I was feeling worse again and resumed Prozac as my doctor suggested. Again I saw some improvement and then stopped the prescription at my doctor's recommendation. The third time I was put on Prozac was a complete disaster, and within six months I could no longer work as my memory, concentration and comprehension were failing horribly which caused anxiety and panic attacks. I took time off and tried five times to return to work and each time was worse than the last. I finally surrendered to not being able to work at present. I was devastated to lose the ability to work at a job I loved and embarrassed at my loss of skills. My self-esteem dropped significantly. Little did I know I would never hold a regular job again.
I was experiencing akathisia and irritated bouts of "mania" which crashed into an excruciating torrent of suicidal thoughts and I began trying to commit suicide. I have always been a strong person and I deeply cared about my family but I began to believe they were actually better off without me.
I was then diagnosed as bipolar type 2 and prescribed clonazepam for anxiety, and then mood stabilizers for the new bipolar diagnosis.
With my first suicide attempt, my daughter pulled away significantly and I understood as in one short year, my children's rock had become a woman who struggled simply to take a shower. My precious son eventually withdrew also and the estrangement from both became complete years later. It was devastating and I will always miss them.
My doctor began suggesting ECT, and I resisted as I hated the idea and had watched people recovering from ECT treatments. My doctor pressured me more and more, finally telling me my refusal was proof that I did not wish to get well. After hearing his accusation several times I surrendered to prove him wrong and began ECT three times a week for six weeks. I remember lying in fear on the table being prepped for that first ECT. I remember nothing else from that time until nine weeks later when I had recovered just enough to put together a plan to kill myself by carbon monoxide poisoning. The attempt failed after four hours and I was dismayed that I couldn't even kill myself properly.
So began my journey into psychiatric hospitals and ongoing adjustments of my medications. I can today identify 33 psychotropic medications I was prescribed over the years, including many antidepressants, antipsychotics, mood stabilizers and benzodiazepines. At times I was on as many as five concurrently. I was hospitalized more than 10 times and it was never voluntary. I believed I had simply gone mad and my only hope was to listen carefully to my doctors and do as they suggested.
After a failed attempt at counseling, my marriage ended as my dearly loved husband was exhausted from caring for psychiatric patients all day and then coming home to another. I was so tired of his disappointment in me, which reflected my own, that I was actually relieved to see him go.
I decided to leave my home state and go to Arizona as I wished to save my children from the pain and embarrassment of my suicide attempts. I was also hoping sunshine might magically help my deteriorating mental health.
I learned to cope with my poor condition and renovated houses as I could work for myself when I was able. I had a caring new psychiatrist and he worked hard to find medications that might help me. I was involved in support groups and tried adding a variety of alternative treatments like acupuncture, but nothing helped my state of mind. Within this blur was an overdose and a nine-day coma. Another attempt led to hypovolemic shock and the edge of death. My suicidal thoughts were then a daily occurrence, and as soon as I survived one attempt, I made plans for the next time mania, akathisia and that unbearable pain hit.
Then on a regular visit to my psychiatrist I asked that my meds be decreased in dose as I was completely "numb." He instead prescribed a fifth medication. Standing in line at the pharmacy it just hit me that I couldn't do this anymore, and I went home and withdrew from all three antidepressants in four months and was terribly ill for nine. I had migraines, nausea and vomiting, dizziness and fainting, tinnitus, paresthesia, lost 30 pounds and had petit mal seizures. I had no idea what I was doing, I only had my hope to stop feeling "numb."
At the end of that nine months I was shocked to realize my anxiety, akathisia and suicidal thoughts were completely gone. I had never experienced these before psychotropics. I cannot begin to describe the utter shock I felt. I had just lost 20 years of my life and everyone and everything I held dear, including myself, due to psychiatric medicine. Why did doctors not see how drastically I changed and how rapid and brutal my descent was? Why did I not see?
Today I continue to taper off Valium and am at the equivalent of 1/18th of my original dose. Benzodiazepine withdrawal has been very tough in so many ways and yet I continue to improve. My memory and comprehension are improved. The tinnitus has almost gone recently and the paresthesia is improving. Headaches are less frequent. I grieve all the losses, especially the loss of my children. I pray they are doing well in their lives. I am looking forward to being free in the coming months. I look forward to contributing to my community once again and rejoining the human race. I am grateful for never having to experience the anxiety, akathisia, "mania" and suicidality induced by psychotropic medications again.
My dream now is to write a book, and my hope is that it might save even one person from this iatrogenic hell so that my experience may have some meaning.
May we all find healing in natural, loving and life-sustaining ways.
***
Mad in America hosts blogs by a diverse group of writers. These posts are designed to serve as a public forum for a discussion—broadly speaking—of psychiatry and its treatments. The opinions expressed are the writers' own.
***
Mad in America has made some changes to the commenting process. You no longer need to login or create an account on our site to comment. The only information needed is your name, email and comment text. Comments made with an account prior to this change will remain visible on the site.