An article soon to be published in the Journal of Affective Disorders finds that while running therapy and antidepressants have similar effects on depressive symptoms, running therapy is much better for participants' physical health.
The study split participants into two groups, one that was given antidepressants and another that took part in supervised 45-minute jogging sessions. Where participants that were given antidepressant treatment experienced deterioration of physical health, those given exercise therapy as treatment saw improvements. The authors write:
"While the interventions had comparable effects on mental health, running therapy outperformed antidepressants on physical health, due to both larger improvements in the running therapy group as well as larger deterioration in the antidepressant group."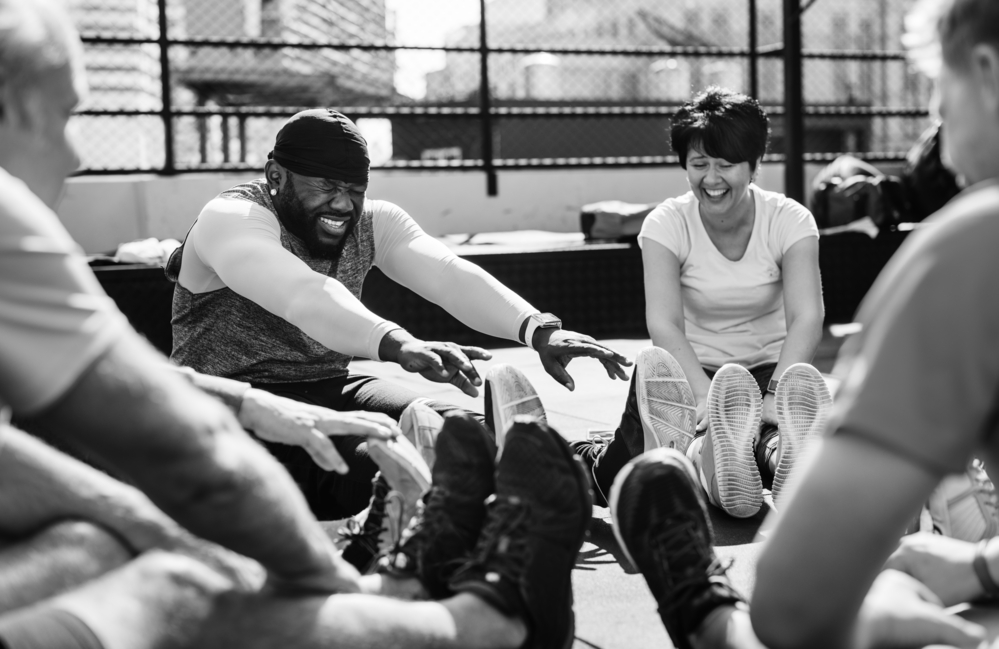 The current research set out to compare the effects of antidepressants and exercise as treatments for participants with depression and anxiety disorders. To accomplish this goal, the authors split 141 participants between 18 and 70 years of age into two groups, one that received the antidepressant escitalopram and one that received running therapy. Some participants in the antidepressant group were prescribed a second antidepressant (sertraline) if the first was ineffective. Participants in the running group were encouraged to run for 45 minutes 2 or 3 days per week.
The participants could select which group they were assigned to or could opt to be assigned randomly to a group. As a result of participant preference, 45 participants joined the antidepressant group and 96 the running therapy group. Participants were given baseline assessments before their interventions and 16 weeks after starting either antidepressants or exercise. The assessments included mental health (diagnosis and symptom severity) and physical health (heart rate, heart rate variability, weight, lung function, waist circumference, blood pressure, etc.). Participants were excluded from the current work based on seven exclusion criteria:
Use of antidepressants in the last two weeks
Use of other psychotropics (excluding benzodiazepines)
Regular exercise
Mental health diagnoses other than depression or anxiety disorders
Suicide risk
Physicians advising against either of the interventions (for example, people with severe heart problems)
Pregnancy
82.2% of participants in the antidepressant group and 52.1% in the running group adhered to the treatment protocol. In the running therapy group,14 participants (15%) never started treatment, and 16 (17%) participated in 9 sessions or less.
While the antidepressant group saw a slightly quicker improvement in mental health symptoms, remission rates were not significantly different at the 16-week mark. 43.3% of the running therapy group and 44.8% of the antidepressant group saw a remission of their symptoms at the conclusion of the study. The authors note that remission did not mean an absence of symptoms and that even those participants "still had considerable depressive and anxiety symptomatology."
Regarding physical health, the running therapy group saw significant improvements, with a decrease in heart rate, blood pressure, and waist circumference and an increase in lung function. Conversely, the antidepressant group saw a deterioration of their physical health with increased weight (3kg on average), blood pressure, triglycerides, and a decrease in heart rate variability.
The authors mention two limitations to the current work. First, relatively few participants were willing to be assigned a treatment group randomly (15%), which made the randomly assigned group too small for separate analyses. Second, the participants largely preferred the running therapy group, making the antidepressant group much smaller. The authors conclude:
"We showed that while antidepressant medication and running therapy did not statistically significantly differ on mental health outcomes … antidepressant users showed a decrease in heart rate variability and increases in waist circumference, blood pressure, and triglyceride levels, suggestive of an increased incidence of metabolic syndrome, and higher cardiovascular risk. The running group showed a decrease in both metabolic syndrome components and heart rate, which indicated, in turn, protective effects on cardiovascular incidents. Overall, this study showed the importance of exercise in the depressed and anxious population and cautions against antidepressant use in physically unhealthy patients."
Recent research has shown that exercise treats mild to moderate depression as well as antidepressants. One review found that the effects of exercise on depression are likely underestimated due to publication bias. Exercise appears to be protective against depression as well, with as little as 15 minutes of exercise 3 times a week linked to less depressive symptoms in older adults. Research has also found that people who did the equivalent of 2.5 hours of brisk walking per week had a 25% reduced risk of depression.
Research has found that antidepressants are no better than a placebo for 85% of people. Another piece of research found that antidepressants are "largely ineffective and potentially harmful." Similar research has shown that antidepressants are ineffective for children and adolescents.
****
Verhoeven, J. E., Han, L. K. M., Lever-van Milligen, B. A., Hu, M. X., Révész, D., Hoogendoorn, A. W., Batelaan, N. M., van Schaik, D. J. F., van Balkom, A. J. L. M., van Oppen, P., & Penninx, B. W. J. H. (2023). Antidepressants or running therapy: Comparing effects on mental and physical health in patients with depression and anxiety disorders. Journal of Affective Disorders. https://doi.org/10.1016/j.jad.2023.02.064 (Link)