Some years ago, an old man of about 85 years of age was admitted to a British hospital. He kept on insisting that he didn't have time to be hospitalised because his mother needed him. The staff didn't believe him. But he told the truth. His mother was one of the oldest people in Britain, and she was dependent on her son's help. The story appeared in the BMJ as a warning about distrusting what people tell their doctors.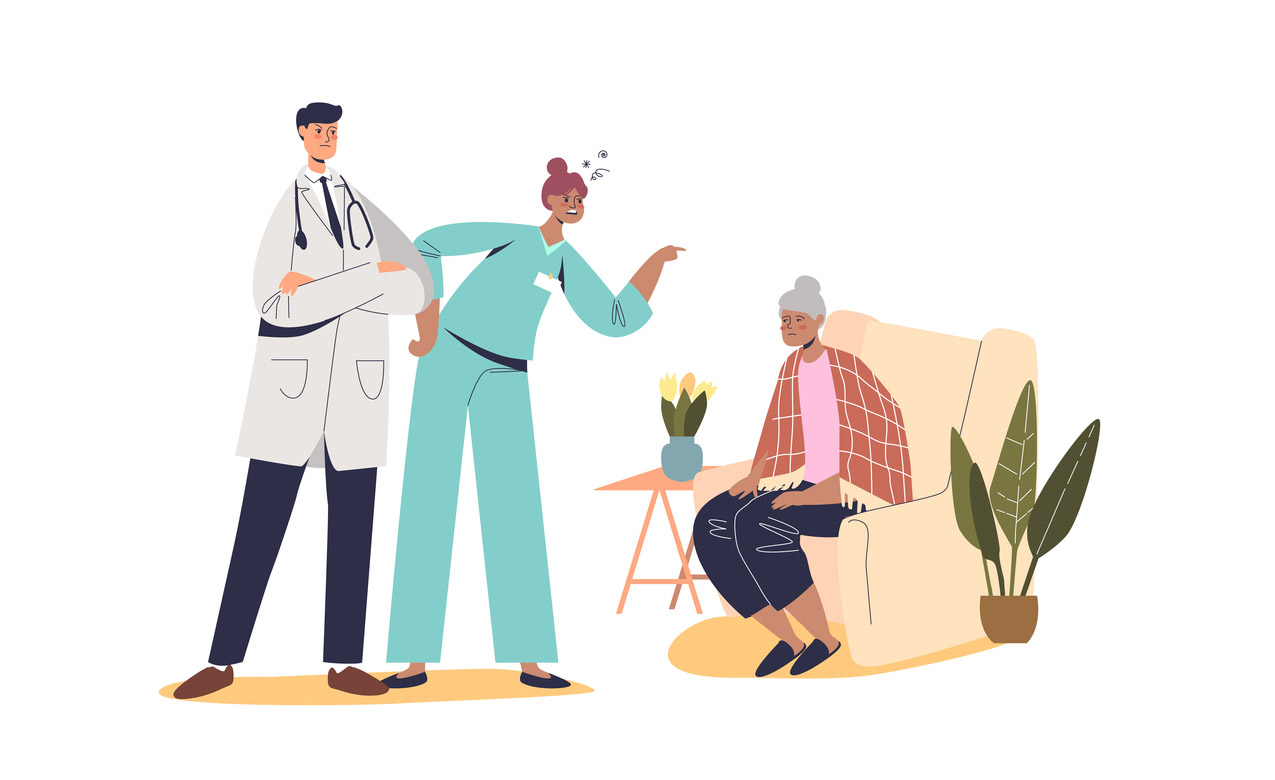 I went on a lecture tour in North America after I had published my book about deadly medicines and organised crime in the drug industry and lost my way at a large hospital in Baltimore. I couldn't find the auditorium and the organiser of the meeting didn't answer her phone. I strolled around in despair while the time for my lecture was rapidly approaching.
As a last resort, I addressed the reception at the hospital. As I was in a hurry, I bypassed a large queue of patients and explained to the receptionist that I was not a patient but a doctor scheduled to give a lecture in a few minutes time.
"Please go to the end of the queue," she replied with a stone face. I repeated that I was a doctor and asked for help to find my colleague who worked at the hospital.
"Please go to the end of the queue," the robot replied. It didn't matter to her how much I begged for help. She likely thought I was a psychiatric case with a delusion that I was a doctor, as she didn't tell me that the hospital information desk was close by.
I arrived at the auditorium right on time after having asked a friendly person in the corridor where the hospital information desk was.
Later, on the same trip, at the McMaster Hospital in Hamilton, Ontario, I lost my way again. My colleague had given me some instructions but admitted that it was very difficult to find his office. Yet again, I needed to go to the patient reception where I carefully explained that I was a doctor and had an appointment with a colleague. After much trouble and disbelief, the receptionist reluctantly established a connection and my colleague came down to pick me up.
He was on call, and when his pager howled a little later, I said jokingly that I was convinced it was the receptionist who would tell him that his patient—me—had arrived. Quite so. I had become a patient once more, and my title as a doctor was disbelieved again.
With such an attitude to people who do not suffer from any psychiatric or somatic disorders, it is easy to understand that patients with a psychiatric diagnosis can become very frustrated when they are distrusted. It also becomes understandable that violence is sometimes triggered by the staff's disrespectful behaviour, particularly when the doctors refuse to trust what patients tell them about their bad experiences with the drugs they prescribe. This happens so often that it almost seems to be the cultural norm at psychiatric departments.
Danish philosopher Søren Kierkegaard wrote in 1859: "In order truly to help someone else, I must understand more than he—but certainly first and foremost understand what he understands. If I do not do that, then my greater understanding does not help him at all. If I nevertheless want to assert my greater understanding, then it is because I am vain or proud, then basically instead of benefiting him I really want to be admired by him. But all true helping begins with a humbling. The helper must first humble himself under the person he wants to help and thereby understand that to help is not to dominate but to serve, that to help is not to be the most dominating but the most patient, that to help is a willingness for the time being to put up with being in the wrong and not understanding what the other understands."
This is 150 years ago. But few psychiatrists practice psychiatry in this way, humbling themselves. What they do is the opposite, which was expressed succinctly in a blog comment on Mad in America:
Psychiatry is predicated on how the psychiatrist "feels" about the patient and not how the patient really feels. It is called OPINION BASED "Medicine."
***
Mad in America hosts blogs by a diverse group of writers. These posts are designed to serve as a public forum for a discussion—broadly speaking—of psychiatry and its treatments. The opinions expressed are the writers' own.
***
Mad in America has made some changes to the commenting process. You no longer need to login or create an account on our site to comment. The only information needed is your name, email and comment text. Comments made with an account prior to this change will remain visible on the site.