A recent review of the evidence by the American College of Physicians (ACP) determined that cognitive behavioral therapy and antidepressants had similar levels of effectiveness for the treatment of depression. In a critical commentary for the Journal of Mental Health, however, Michael Sugarman from Wayne State University challenges these findings. Pointing to differences in research settings and clinical practice, Sugarman asserts that "these head-to-head comparisons are heavily biased in the direction of psychiatric care."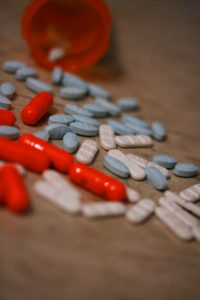 "Antidepressant therapy is only as effective as psychotherapy if patients can meet with a clinician on a regular basis, and as the recommendations note there are a number of adverse effects associated with antidepressants that can be avoided with psychotherapy," Sugarman added in an interview with MIA.
The acceptance of the equivalency of these treatments is based on the assumption that the administration of antidepressants in clinical trials is consistent with real-world care. Sugarman argues that in order to extract as much data as possible, clinical trials actually provide a great deal of attention and care to participants. On average, a participant receiving an antidepressant in a trial will receive ten visits over a twelve week trial, and Sugarman argues that "this careful monitoring is actually a mechanism of improvement for patients with depression."
Speaking with MIA, Sugarman explains how the divergence in care from trials to clinical practice can bias the research literature towards antidepressants:
"Providing these opportunities for interaction with study personnel and clinicians, visiting a medical environment, and discussing their symptoms and improvements all have beneficial effects, and contain many of the same core components of psychotherapy. This bears out in research too; in trials that contain more follow-up visits, patients in both antidepressant and placebo groups show greater clinical improvement over the course of the trial. Additionally, as readers of Mad In America likely know, the difference between antidepressants and placebos are small (only about 2 points on the Hamilton Rating Scale for Depression), and about 80% of the improvements in clinical trials are also seen in patients in the placebo group, likely due to many of the aforementioned factors."

"The problem in translating these trials into clinical practice is that these components are rarely recognized as part of the mechanism by which patients show improvement. Rather, the medication is prioritized at the primary aspect of the treatment, and the relationship between clinician and patient and the provision of supportive attention are sacrificed. A lot of this may be due to the heavy caseload that physicians have, and they often do not have the time available to meet with patients on a regular basis like in the clinical trials. However, I view this as a violation of an appropriate translation from research to the clinic: Patients in clinical trials receive the joint benefit of the medication plus intense clinical monitoring, whereas patients in the real world often receive just the medication."

"In contrast, psychotherapy research more closely mirrors what patients are likely to encounter in the real world. Patients are provided with one hour of therapy per week in an appropriate clinical setting and are able to develop a strong relationship with their clinician."
The therapeutic setting combined with care and attention from a clinician contribute to the placebo components of treatment. "For patients," he explains, "interacting with physicians and study personnel can be rich opportunities for social interactions and developing relationships, contrasting the isolation and relative lack of activity that can often accompany depression." Sugarman also notes that although the ACP recommendations explicitly mention CBT as an equally effective treatment to antidepressants, other forms of psychotherapy are also useful. However, if a client has a particular preference for a specific type of therapy, they might receive a greater benefit if they can receive that intervention.
The commentary is available open-access from the Journal of Mental Health.
Read it in full here →
*
Michael A. Sugarman (2016): Are antidepressants and psychotherapy equally effective in treating depression? A critical commentary, Journal of Mental Health, DOI: 10.3109/09638237.2016.1139071 (Full Text)